Globalization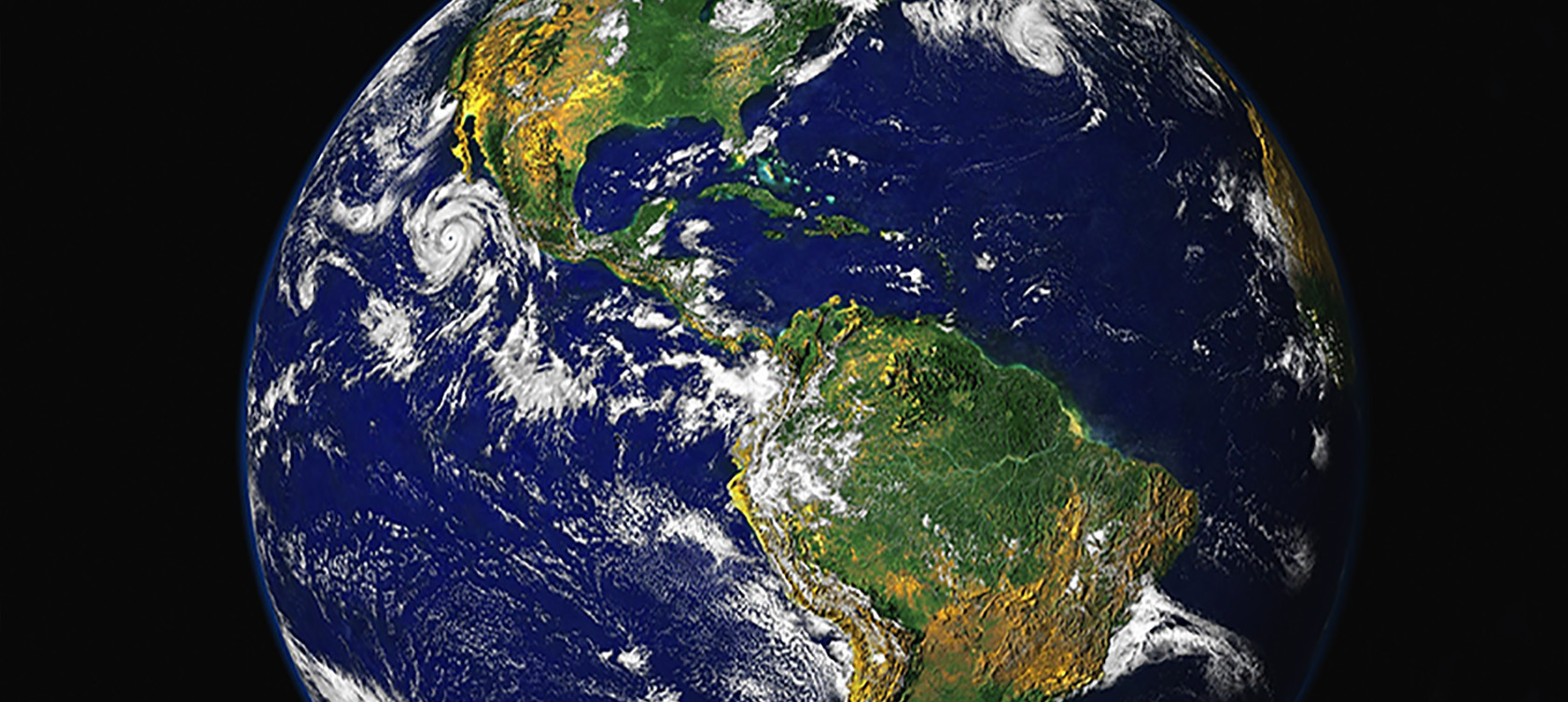 The Globalization Pathway will encourage students to think critically about global issues that transcend beyond geographic and political boundaries. Students will have the opportunity to explore the increasing interconnectedness of people, places and ideas around the world. Political, economic, socio-cultural, and historical issues will be examined in relation to a global environment. The interdisciplinary courses offered will address global issues and how they start from a local perspective. This pathway is intended to prepare students to fully participate in a global society.
Objectives
Students will be able to define Globalization and its key concepts.
Students will explore how the world is becoming more connected through technology and how this promotes a cross-cultural exchange.
Students will develop an understanding of the cultural expressions and histories of societies and diverse groups from around the world.
Students will be able to analyze the effects of Globalization on their own lives and the impact it has on their communities.
Courses
B.5 Implications and Explorations in Mathematics and Natural Sciences:
GEOG 328 Global Change and Environmental Systems
GEOG 329 Cities and Nature
HIST 331/LBST 331 History of Science: Copernicus to the Present
PHIL 333/ LBST 333 Evolution and Creation
C.3 Explorations in the Arts and Humanities:
AFAM 314* Pan-African Dance and Movement
ANTH 311* Culture and Communication
ASAM 320* Asian American Creative Expression
ASAM 322* Asian Pacific Americans and Religion
ASAM 327* Asian American Literature
CHIC 302* Ancient Mexican Culture
CHIC 340* Mexican/Chicano Intellectual Thought
CHIN 315* Introduction to Chinese Civilization
CHIN 325 Contemporary Chinese Culture
ENGL 381* African Literature
FREN 315* Origins of Modern France
FREN 325* Contemporary French Civilization
FREN 375 Explorations in Literature
GRMN 315* Introduction to German Civilization
GRMN 325* Current Trends in Culture of German-Speaking Peoples
GRMN 335 Introduction to Literature
JAPN 315* Introduction to Japanese Civilization
JAPN 325* Modern Japan
JAPN 375 Introduction to Literary Forms
JAPN 390 Japanese Culture and Society: Anime
LBST 323* Cross-Cultural Humanities
PORT 320* Introduction to Luso-Brazilian Culture and Civilization
PORT 325 Contemporary Brazilian Civilization
RLST 337* American Indian Religions and Philosophy
RLST 341* Hindu Tradition to 400 BCE
RLST 342* Hindu Tradition from 400 B.C.E.
RLST 352* History and Development of Modern Christian Thought
RLST 361* History and Development of Jewish Thought: Biblical & Rabbinical
RLST 362* History and Development of Jewish Thought: Medieval & Modern
RLST 367* Religion in Latino/a Life
RLST 371* History and Development of Islamic Thought: The Beginning to 1258
RLST 372* History and Development of Islamic Thought: 1259 to Modern
RLST 373* Women in Islam
RLST 374* Issues in Contemporary Islam
SPAN 315* Introduction to Spanish Civilization
SPAN 316* Introduction to Spanish-American Civilization
SPAN 375 Introduction to Literary Forms
SPAN 390 Spanish Culture through Cinema and Literature
VIET 315 Vietnamese Civilization
VIET 325 Introduction to Vietnamese Culture
VIET 375 Introduction to Vietnamese Literature
WMST 320 Gendered Techno-Culture
D.5 Explorations in the Social Sciences:
AFAM 311* Intracultural Socialization Patterns
AMST 300 Introduction to American Popular Culture
AMST 395* California Cultures (3)
ANTH 300* Language and Culture
ASAM 300* Introduction to Asian Pacific American Studies (3)
ASAM 340* Asian American Communication (3)
ASAM 342* Asian Pacific American Families (3)
ASAM 344* Asian Pacific American Families (3)
ASAM 346* Asian American Psychology (3)
ASAM 360* Multiple Heritage Asian Americans and Pacific Islanders
ASAM 362* Filipina/o American Experience (3)
ASAM 364* The South Asian American Experience (3)
ASAM 366* The Korean American Experience (3)
ASAM 370* The Chinese American Experience (3)
CHIC 303* Chicano/Mexican Cultures
EUST 315* A European Tour / LBST 315*
GEOG 332* United States and Canada
GEOG 333* Latin America
GEOG 340* Asia
GEOG 342* The Middle East
GEOG 345* China
GEOG 350 Nature and Society
HIST 320 Modern European History 1789- Present
HIST 350 History of Latin American Civilization
HIST 382/ASAM 382 World War II Japanese American Evacuation
LTAM 300* Topics in Latin America
POSC 310 Political Behavior and Motivation
POSC 330 Politics in Nation â€" States
POSC 350 World Politics in the 21st Century
POSC 352 American Foreign Policy
RLST 325* African-American Religions & Spirituality
RLST 333* Religion and Sexuality
SOCI 356* Social Inequality
SOCI 361 Population and the Environment
SOCI 365 Law and Society
SOCI 371 Sociology of City Life
WMST 302* Introduction to Women's Studies
WMST 355 Economics of Gender and Work
WMST 360* Politics of Sexuality
WMST 485 Women and Politics
E. Lifelong Learning and Self-Development:
ANTH 308* Culture and Aging: Anthropological Gerontology
ANTH 332* Women in Cross-Cultural Perspective
GEOG 353 Geography of Illegal Drugs
GEOG 355 Global Cuisines
PHIL 312 Business and Professional Ethics
RLST 306 Contemporary Practices of the World's Religions
RLST 380* Religion and Violence
SOCI 341 Social Interaction
WMST 330* Women in Leadership
* Satisfies cultural diversity requirement- category Z