Campus Resources: Clubs and Organizations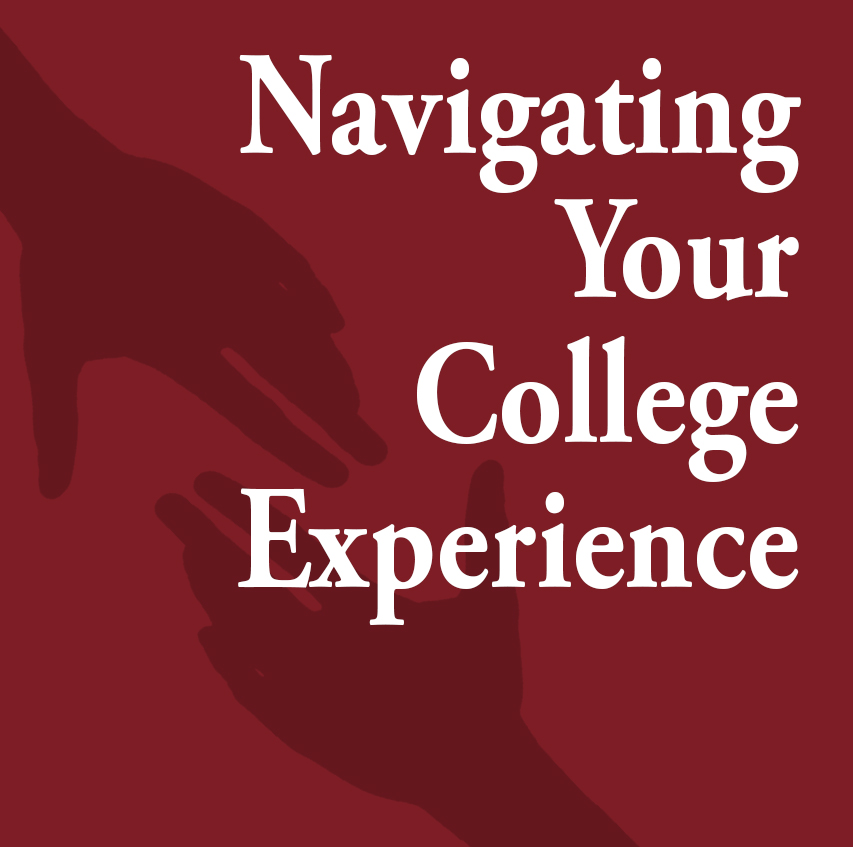 (H-112)
The center provides students with access to graduation specialists, academic advisors, career specialists, and a study abroad coordinator.
Academics
For most students, the pursuit of a Bachelor's Degree involves the balancing of individual coursework, family responsibilities, employment, and personal development. As you move through your studies, we encourage you to be patient as you adjust to the expectations of the university. It is important that you communicate to your support group that completing this milestone is a commitment of several years. Success requires balancing academic, social, and personal responsibilities.
As you learn new skills and face new academic experiences, different daily activities will compete for your time. You will need to dedicate time for homework, course assignments, participating in a club or cultural organization, conducting individual research, study groups and class projects, as well as exercise, hobbies, family responsibilities, and, for many students, paid employment.
And although the expectations of the university may be new for you as well as for your families, we hope you come to value the relationship that exists among your major coursework, your professional direction, and your individual growth.
Introduction to Humanities and Social Sciences
As you begin your studies here at Cal State Fullerton, we hope you find a place in the College of Humanities and Social Sciences (H&SS).
Whether you have declared a major or are ready to explore, H&SS has something for you. Our College houses more than twenty departments and programs that will help you develop intellectually and individually as you build the skills for rewarding professional careers and lifelong leadership in your community.
The following pamphlet includes information about services and resources that are available to you as an H&SS student. We are looking forward to seeing you around and we welcome you and your families to the College of Humanities and Social Sciences!


Structure and composition of a B.A/B.S degree*
*B.A.– Bachelor of Arts / B.S.– Bachelor of Science.
The university requires the completion of a minimum of 120 units in order to graduate. 
 (a)
Each course is commonly valued at 3 units. Labs and activities courses often add one or two more units.
Each semester unit requires of students one hour of in-class time and two hours of out-of class time per week. Out-of class time includes readings, homework, or group projects.
A 15-unit class load requires of students a weekly average commitment of 45 hours: 15 hours in class, and 30 hours or more outside of class.

This is the equivalent of a full-time job!
Students who are employed for an additional 20-40 hours per week are essentially working the equivalent of two full-time jobs.
Commuting to and from school and work, participating in clubs or sports, and responsibilities at home also take time.
How long is the path to graduation?
Students who enroll in an average of 30 units per year, or 15 units per semester, are on a path to complete their degree in four years (b).
Students who enroll in an average of 24 units per year or 12 units per semester, are on a path to complete their degree in five years.
The national average is currently 5.5 years to receive a bachelor's degree. Various factors (b).  are related to your graduation trajectory.
(a) Full-time enrollment (12 units or more) is required for full financial aid eligibility. Part time enrollment reduces aid eligibility to 50%.
(b) Speak to advisors and mentors to create a plan that considers your financial circumstances, family and employment responsibilities, and career aspirations.



Student Support System
The support of family and friends in a student's academic and personal development comes in different ways. Sometimes this support is expressed in financial help, study assistance, or advice about academic or career plans. Other times the best help family and friends can provide is to support students' decisions.
Students who are living away from home for the first time are likely to encounter perspectives that are different from theirs; they may want to talk with their family members or their friends about what they hear and see on campus. Students who live at home may need to explain to their family support group at home that class schedules change every semester, as will student's study routines. These routines will also change as students join clubs, form new groups of friends, or take on more demanding classes. However routines change, maintaining relationships with families and friends is important for students as they navigate their way through college.
Advice from peers
"I feel I could study better on campus than at home because if I am home, I am washing dishes, I'm doing laundry. I'm helping my dad send emails. I am primarily a helper when I am at home, so I try to do all my studying on campus. This is definitely an issue that my brother does not have. My experience as a woman is different than my brothers, and we're both in college."  – Citlally Contreras


"I feel very blessed in my community of immigrants, and I am sure this is true for other immigrant students as well. My mother has given me her wholehearted support in this process of receiving my degree. I would not have all these opportunities today if it were not for all the small acts that they have done since I was a child. And not only her: all my community, my entire family. It is a debt that I will never be able to repay but I will try."  – Jose Humberto Zamora
"As students continue to study, whether you want to or not, you start pushing your mother and father to the side. Why? Because you start becoming involved in other activities and you do not even realize that you are pushing them away. This is internal. You do it without noticing."   – Janett Merino


Enrollment Statistics
Fall 2019 semester
Dark Blue: Total Cal State Fullerton student enrollment for this class term
Light Blue: Number of women enrolled (57.5%)
Yellow: Number of first generation students (29.9%)
Red: Number of students in the College of H&SS (20%)
Major and academic advisement
Meeting with an advisor during your first two years is extremely important. In an analysis of Psychology and Criminal Justice majors, Orozco and Saavedra (2018) found that meeting with an advisor in the first or second year was predictive of graduating in four years –compared to five.
Academic Advisement Center (GH-123 B)
The center houses advisors who can help students construct a study plan that incorporates the general education requirements every student must fulfill. For first time freshman, it is advised to complete this broad-ranging set of courses in the liberal arts and sciences during your first two years on campus. For transfer or returning students, you can visit the center if you have questions regarding GE courses.
Major Advising
In addition to the Academic Advisement Center, students have Major advisors which are separate. Once you have selected a major, began completing your GE requirements, or have completed them at another institution, you will gradually complete major courses. It is recommended that you meet with an advisor from your major department at least once a year and identify the appropriate courses needed to graduate.
Student Resources & Services
The university has put in place the following resources and services that are available for all students to access.
Office Hours
 

All university professors allocate time to be available in their offices to interact with students outside of the scheduled class time. Students can utilize and benefit from this one-on-one time to ask questions about a topic raised in class that they did not understand, seek advice about succeeding in the class, or talk about graduate school or career opportunities. Professors encourage students to integrate office hours as part of their academic routine. Students who visit their professors during office hours are more likely to participate and succeed in class.
Mentor(s) 

A mentor is a guide or role model who can support the academic life of a student. Professors, administrators, and staff can all serve as mentors. Mentors can help students to envision a path to success by pointing out opportunities or roadblocks that they experienced in their own lives as students. When students apply for jobs or graduate school, a mentor can be just the right person to write on their behalf in a letter of recommendation.
Internship(s)
 

Although some degree programs require students to complete an internship, internships provide all students the opportunity to gain work experience related to their field of study and to learn how the skills they are learning in college can be applied in the workplace. Because employers often prefer applicants with job experience, enrolling in an internship during college can make an important difference after graduation. For internship opportunities, visit the Center for Internships & Community Engagement (LH-206) and the Career Center (LH-208).
Tutoring
 

The University Learning Center (ULC) and the Writing Center provide all students free tutoring services. The Writing Center is located on the first floor of the north side of Pollack Library, and the ULC is located on the second floor. Academic Departments To explore a complete listing of all H&SS academic majors and minors offered visit www.fullerton.edu/academics/