HSS News: 2020-2021!

20 students presented research and posters at the Annual HSS Student Research Symposium on April 8th
With wide-ranging subjects, the afternoon series ran the gamut of "word loaning" by indigenous languages, Asian female robots leading to false assumptions, the effects of gentrification on La Cuatro in Santa Ana, and building virtual queer community platforms.
Jozef Robles, a Sociology grad student, studies the effects of gentrification, "It's Not La Cuatro Anymore, It's Downtown Santa Ana: Explorations of Latinx Placemaking in Revitalized Social Spaces." La Cuatro, a 5-block area in Santa Ana, flourished from about 1975-2005 before trendy establishments replaced stores that previously served the Latino community. Robles studies how Latinx experienced La Cuatro before and after. He concludes that the area transformed from caring for the Latino community to using the community for profit, abandoning the culture, language, and social networks found there earlier.
In the same geographical area, Sergio Torres, a Liberal Studies undergrad, researches "Santa Ana Murals." Torres' project explores and analyzes these murals as part of Native-descended Chicanx peoples' culture in Santa Ana. "I want people to know that public street art is a powerful way to preserve lifestyles, a way to build community, and a way to start conversations about social and political events," Torres explains.
Michelle Okawa, American Studies graduate student, speaks on "Resistance to Representation: The Cultural Work of Asian Female Robots in Science Fiction Films." Okawa hypothesizes that the depiction of Asians Robots/Machines in film fetishizes Asian Women leading to stereotypes that Asian women are docile or subservient, contributing to dating harassment and violence.
Krista Balster-Gee, a Linguistics grad major with a minor in TESOL, describes how languages adopt, loan, and share words in her talk, "Loanwords and Language Vitality:? Word Borrowing in Athabaskan Languages." In some cases, Indigenes peoples borrowed American or Spanish words. More interestingly, however, they frequently used an indigenous word or words to describe a word for which they previously had no word. For instance, their word for "bow" becomes the word for "rifle," or their existing word for "Turtle shell" becomes their new word for "canteen."
Gabi Cuna, a Psychology undergraduate, contemplates "Building a Home away from Home, while at Home: Using virtual platforms to build queer community." Cuna discusses how using Queer theory, Intersectionality, Queer/Gay geography, and Theories of belonging can be used to create safe and informational virtual spaces.
Shanice Watson, a Political Science grad student, spoke on "The outlet of the Black community." #blacktwitter, a hashtag for the black community, is a modern-day counter-public, where subordinate groups invent and circulate interpretations of their interest identities and needs. Watson demonstrates differences in the images that the media use versus images families would use to show the accurate representation of the black community.
Ayza Martinez, an undergraduate in American Studies, considered "White Supremacy's Influence on the Relationship between the Black and Non-Black Latinx Community in Los Angeles." Martinez examines the institutions and historical events that affect the two communities in the presence of white power politics.
Sarah Epp, English graduate student, intriguingly analyized two writers from different eras who wrote of stalking women through a medium in, "Infatuation Prompted by Mediums: Disturbed and Desperate Minds to Be Read Charitably in Bioy-Casares and Murakami's Fiction." "Since the narrators' infatuation is prompted by mediums rather than humans, with real victims omitted from the narrative; this not only reveals the disturbed state and desperation of the perpetrators but allows readers to view the stalkers charitably, with sympathy," explains Epp.
To learn more about our exciting HSS student research, visit our Symposium Webpage and view the full videos.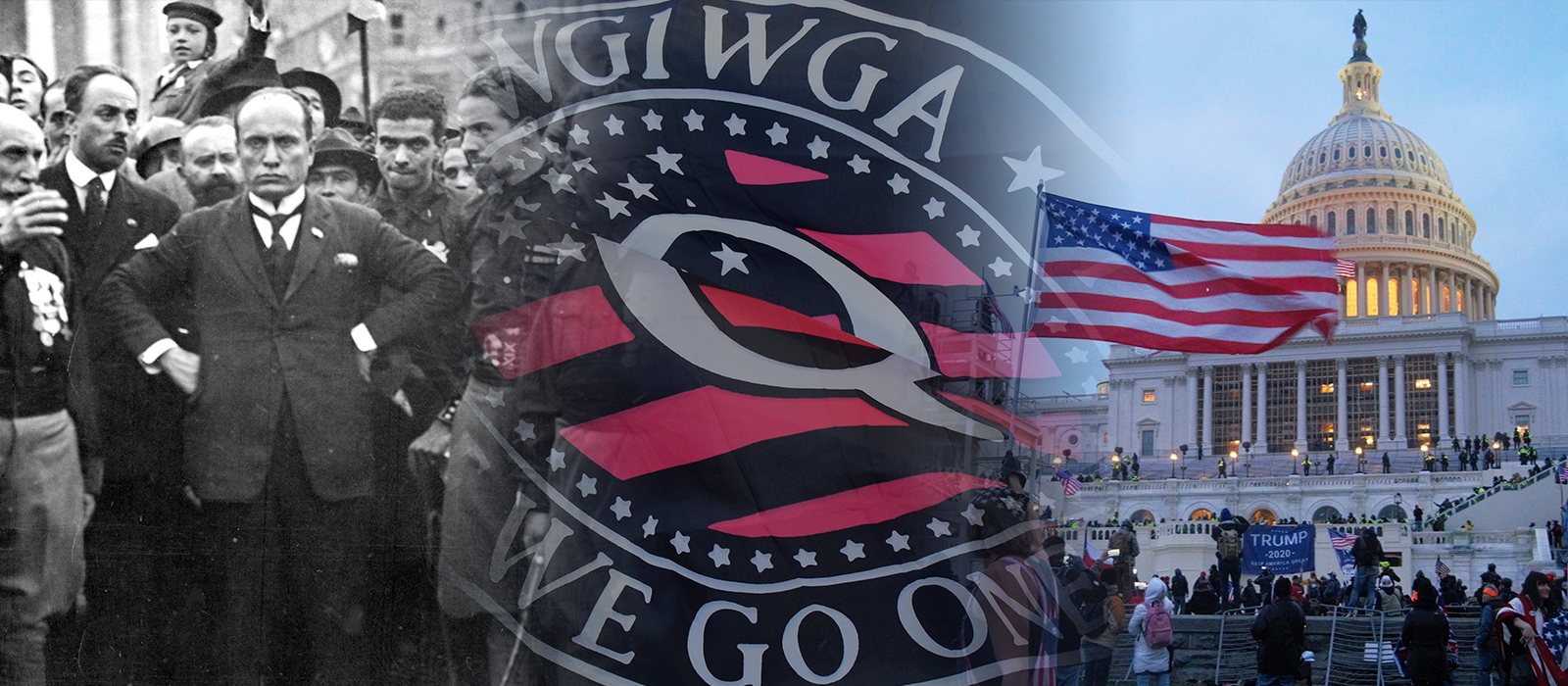 American Studies Contexts for Understanding January 6
"American Studies Contexts for Understanding January 6," an American Studies (AMST) Forum was held by zoom early in February. Three professors from the Department of American Studies discussed various historical events, groups, and individuals that predated, influenced, or lead to the Capitol Riots. The event was moderated by Susie Woo, Ph.D., Associate Professor of AMST.
Elaine Lewinnek, Ph.D., Professor of AMST, spoke of the connections between Jan. 6, 2021, and the Reconstruction period after the U.S. Civil War (the 1870s) as well as the period just after the American war in Vietnam (the 1970s). These periods share a sense of a 'Lost Cause,' a lie that attempts to enshrine a false sense of history and hasten a unity at the expense of truth and true reconciliation. We draw upon numerous scholars' work on Reconstruction to make the connections between film, literature, and history, as well as the connections between past & present that gives American Studies its power.
Lewinnek added, "It was fascinating seeing, on Jan. 6, flags from both South Vietnam and the American confederacy among the crowd. Both are flags of 'Lost Causes.' After 1975, the country of Vietnam tried to squelch its own 'Lost Cause,' suppressing all mention of South Vietnam's heroism." In contrast, the U.S. has nurtured its own 'Lost Cause,' until recently celebrating Confederate heroes in statues and popular culture. Neither censorship nor a historic celebration works. Moving forwards means confronting our messy, complex pasts.
"Unity requires justice and honesty." – Elaine Lewinnek
Leila Zenderland, Ph.D., Professor of AMST, focused on Losing Democracies: Transnational Perspectives from the 1920s to the 2020s. This presentation began with warnings from historians about the current spread of authoritarian regimes around the world and the need to protect American democracy.
In the 1920s, something similar had happened when nations such as Italy lost their democratic forms of government, and when armed gangs and "big lies" became central features supporting these regimes. By the 1930s, Americans feared potential threats to democracy from both the left (in Huey Long's campaign to "Share Our Wealth") and the right (in Charles Lindbergh's "America First" campaign).
Fighting back against these threats in the 1930s and 1940s was the "Democratic Revival"—a movement by writers, filmmakers, educators, government officials, and many others designed explicitly to protect American democracy. Also included were new efforts to make racial justice a crucial part of the fight for democracy."
In the 2020s, with authoritarian regimes once again spreading abroad and with dangerous threats at home such as the January 6th insurrection, we too need to protect American democracy.
"The most important thing we need to understand is that democracies are precious and often fragile forms of government. They require both a respect for the rule of law and a belief in telling the truth. When these are challenged, democratic forms of government can be endangered--or lost," sums up Zenderland.
"Learn more (from books or films or the internet, in addition to classes) about how democracies have been lost around the world. That knowledge will make American students much more aware of potentially dangerous threats to our own democracy." – Zenderland
Dustin Abnet, Ph.D., Associate Professor of AMST, muses that in America over the last year and in the run-up to the insurrection in particular, "Americans seem to be living in radically different versions of reality. Some of us (accurately) live in a reality where COVID-19 is real, and masks are an important element of mitigation; others live in a reality where fake and masks are an imposition of tyranny. Some of us live in a reality in which Joe Biden won an election that Donald Trump then tried to steal; others live in a reality in which Joe Biden stole an election that Donald Trump rightfully won." This disconnect is frightening because it is difficult to have a functioning democracy or even society without a shared sense of reality."
Abnet concentrated on the rise of online conspiracy theories, particularly QAnon. Conspiracy theories have always played a role in American culture. Social media amplifies them to a dangerous degree because it allows them to spread faster and makes them far more interactive. He noted how the mechanics of QAnon turn it into an Alternate Reality Game in which players can imagine themselves joining Donald Trump on a mythic quest. This makes it particularly easy for people to become immersed in the conspiracy itself and inspires them to transform their digital participation into violent--but heroic from their perspective--actions in the physical world.
The rise of social media and more participatory forms of culture hold enormous promise for our society's remaking in a more inclusive and just fashion. We've seen that in the #BlackLivesMatter, #MeToo movements; however, the way the internet is structured also makes it a potent tool for hatred and violence. As a society, we have to deal with how digital technologies shape our politics, communities, and culture, including the way we understand reality. The big question that we as a society have to confront is what to do about how social media enables the spread of these alternate visions of reality and encourages people to make their digital revolution both real and violent.
"Use your critical thinking skills. Check sources; demand evidence. Be wary of what you see on social media, especially given the rise of deepfakes over the last few years. Mis and disinformation spreads faster than factual information, so we need to be vigilant." – Dustin Abnet
Link to AMST Forum Resources. Photo credits: QAnon flag by Anthony Crider, CC BY 2.0. 2021 Storming of the U.S. Capitol by Tyler Merbler, CC BY 2.0.
Bringing Soldiers Home
A historian searches for evidence and memories of America's missing personnel.
The Defense POW/MIA Accounting Agency is an agency within the U.S. Department of Defense whose mission is to recover military personnel listed as prisoners of war or missing in action from past conflicts. In 2014, an investigation team led by Cal State Fullerton alumna Nicole Rhoton helped recover the remains of U.S. Army Air Forces 2nd Lt. John W. Herb, a serviceman missing since World War II. Read more about Nicole Rhoton.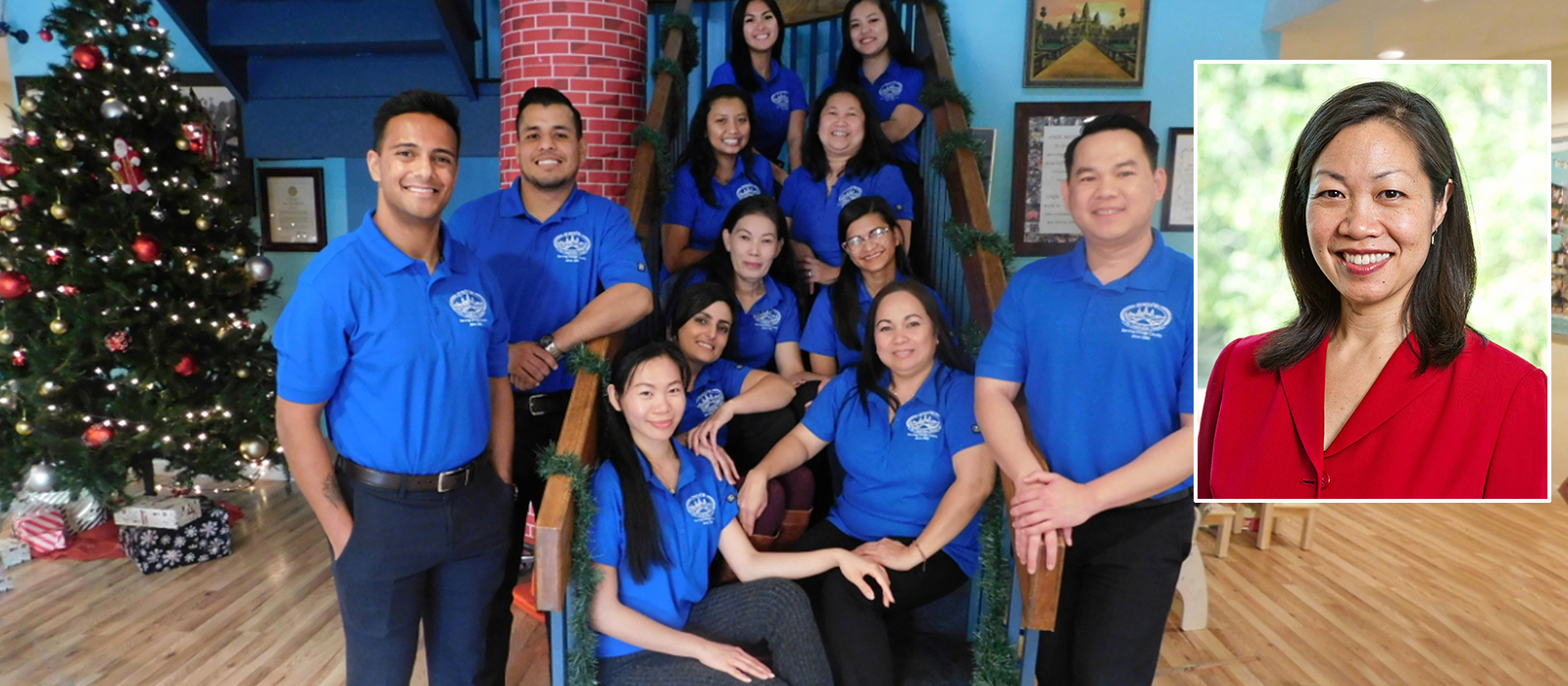 Students Serve Immigrant and Refugee Communities through Asian American Studies Class
ASAM 230, or Civic Engagement Through AAPI Studies, is a service-learning course that asks students to reflect on their life purpose relative to the mission of Asian American Studies while serving with community-based organizations (CBOs). Through ASAM 230, students serve immigrant and refugee communities with partner agencies and experience first-hand how their service empowers local community-building.
"As the faculty creator and instructor, I partner with CBOs such as The Cambodian Family (TCF) and Ahri Center to co-teach the class," says Jennifer A. Yee, Ph.D., Professor of Asian American Studies at CSUF.
The Cambodian Family's mission is to promote social health by providing refugee and immigrant families the opportunities to develop the knowledge, skills, and desires for creating health and well-being in their lives, says Sophia Soberon, Program Coordinator. She has mentored ASAM 230 service-learning students since Spring 2018. TCF was founded in 1980 when Cambodian refugees first settled in Santa Ana after escaping the horrors of genocide in Cambodia. With a staff of 17, representing diverse backgrounds and languages including English, Khmer (Cambodian), Spanish, Thai, Vietnamese, and Cham (the language of Cambodian Muslims), TCF has provided culturally and linguistically competent services to immigrant and refugee clients in Orange County.
"During our collaborative work with Dr. Yee, we have seen youth experience a stronger sense of attachment to our youth program. Because of the help, support, and close-knit relationships they established with our CSUF service-learners, our elder community members could reduce their stress and gain more access to our Senior Grocery Program," explains Soberon. Service-learners help youth counselors realize new meaningful ways to engage with youth and families. They assisted with developing new traditions in TCF's youth programs, such as an annual fun and educational escape room for youth and parents. After their ASAM 230 class ended, a few service-learners returned to the agency to serve with youth programs and teach elder health workshops.
For students seeking community-engaged learning, Soberon encourages, "Be open-minded and open to the experience. Try to examine your preconceptions and stereotypes to take responsibility for them."
Minji Kim, a CSUF alumna (B.A., Asian American Studies, and Psychology, 2020) and an ASAM 230 student in 2018, initially served with the Orange County Asian and Pacific Islander Community Alliance (OCAPICA). In 2019, she interned with the Korean Resource Center (KRC). Some organizers from KRC then formed the Ahri Center. "Ahri" is a traditional Korean word that translates to "paving new pathways forward." Ahri uses the power of grassroots organizing to empower, transform, and uplift the impacted lives of community members of color. They integrate organizing and direct legal services to create change and build a strong foundation for community empowerment.
After graduating, Ahri brought Minji on board as their ASAM 230 service-learning coordinator. Minji is now in the unique position of mentoring CSUF students through ASAM 230, in the way she was mentored. She collaborates with Ahri's youth organizers to spearhead the creation of their service-learning curriculum. "We work alongside communities with the greatest needs while focusing on long-term solutions that lead to collective liberation such as immigration reform, housing justice, and LGBTQ+ rights in LA and OC," she explains.

During Fall 2020, Minji facilitated ASAM 230 service-learners to create a Voter Education Guide with peer-friendly language to educate college students and young adults on California's propositions. The ASAM 230 team completed the Instagram guide, which went live two weeks before the election! "I am inspired when I think about how there will come a day where our communities aren't merely surviving; I think about that day where our communities—every single one of us—are absolutely thriving," states Kim.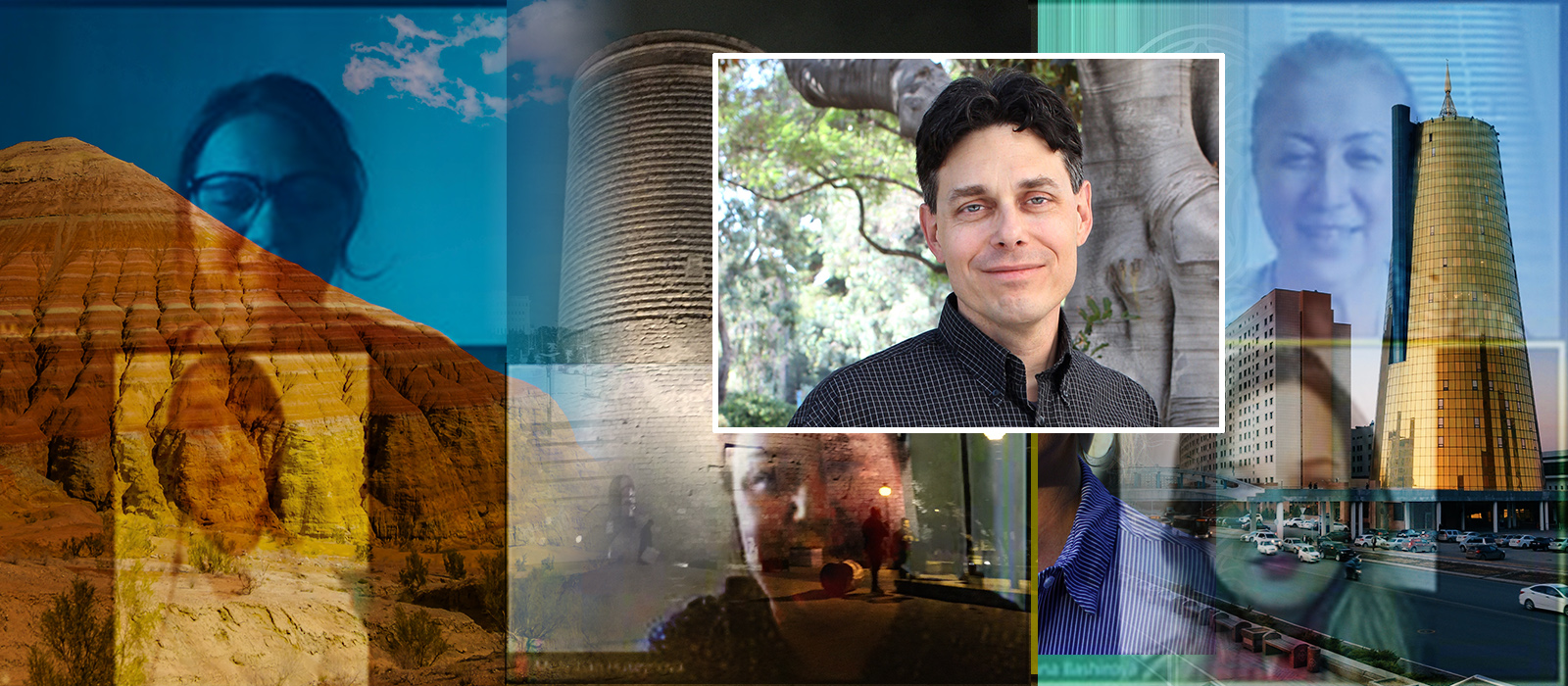 An English Language Specialist in the year 2020
Professor Nathan Carr, Ph.D., has been working on a U.S. State Department English Language Specialist project with Azerbaijan. Normally, he would head overseas for a couple of weeks for this, but Carr is working online due to the current bans on nonessential travel. Sunday through Thursday nights Pacific time, Monday through Friday mornings Baku time, he led a combination of 32 workshops and working meetings over Zoom with about 20-30 English teachers and lecturers, government officials, textbooks authors, and textbook reviewers.
The project was coordinated by the State Examination Center of the Republic of Azerbaijan and the Institute of Education of the Republic of Azerbaijan (part of the Ministry of Education). The U.S. State Department Office of English Language Programs funded the project. The Ministry of Education of the Republic of Azerbaijan and the U.S. Embassy in Baku also sponsored it.
In this phase of the project, Carr and his zoom collaborators revised the goals for English learning for all grades in the public schools to align them with international best practices (primarily the Common European Framework of Reference for Languages), and then evaluated the fit of current textbooks to the revised goals. Originally scheduled to be done in person, it proved impossible with the current situation. Phases II and III, planned for next year, will include planning supplemental materials and activities to complement current textbooks and help prepare students to meet the new goals. They plan to create training materials and run "train the trainers" workshops, so classroom teachers will be better able to implement the additional activities, particularly those involving communicative practice activities.
In a related project that ended in January 2020, Carr helped the State Examination Center create draft specifications for the English portion of the national school-leaving exams taken by students in the 9th and 11th grades. The 9th-grade test helps decide which students will attend the last two years of high school, and the 11th-grade test helps determine university admissions and financial support (whether students will have to pay tuition or can attend for free). They plan to add writing tests by 2024, and follow that with speaking tests. Since public education needs to prepare students for the high-stakes tests they will be taking, the new revisions are important. With a greater emphasis on writing and speaking, students will be better able to use English to communicate, which will greatly help in economic development and in building bridges internationally.
"I was really impressed with the participants--there were some extremely sharp people in the group, and it was a joy to work with them," remarks Carr. Working remotely became further complicated when the war with Armenia started right before their last full week. The government turned off most household internet access in Azerbaijan as a security measure. The group was barely able to get enough people online to work. "There were always a lot of sad faces whenever we started Zoom. One woman's brother was called up from the reserves to the front lines. Another woman told me how her 22-year-old son was hoping to get called up and sent to fight. Those were just the stories people shared; others, you could tell they had been crying, but they never volunteered why," describes Carr. Yet, they managed to complete everything on schedule!
Carr is a professor of Teaching English to Speakers of Other Languages (TESOL) and TESL Program Coordinator. He was born and grew up in Oklahoma, graduated with a B.A. in Russian and Russian Studies, and went straight to Taiwan to teach English for three years. He later received his doctorate in Applied Linguistics at UCLA.
Carr learned an important lesson for his future as a language teacher and later as a language teacher trainer upon arriving in Russia the first time. "I had excellent grades in my college Russian classes. But when I went on a study abroad trip to the USSR, I couldn't even do black market currency trading with my waiter in Russian. I got hung up on 12 vs. 20--I wasn't that fluent! Even more embarrassing, many of the dialogs I'd written in my conversation class had been about black marketeering--but the key was I had been writing them, not learning to speak without a script. If you are learning a language, focus on learning to communicate." he encouraged.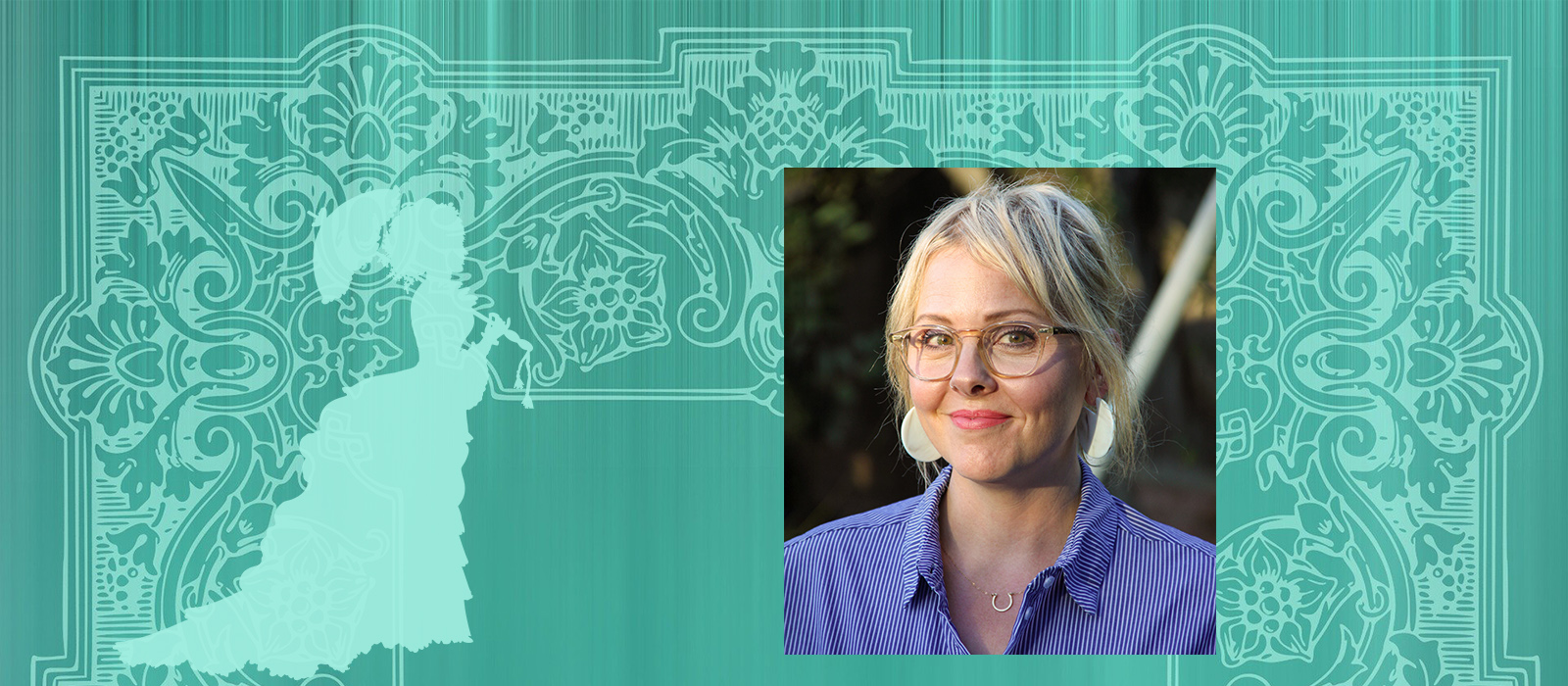 Victorian Literature in the Age of #MeToo
Professor Lana Dalley, Ph.D., recently co-edited a special issue of a journal, Nineteenth-Century Gender Studies, on a particularly timely topic:  "Victorian Literature in the Age of #MeToo." Dalley has shown how vital and connected to contemporary conversations about gender and race and social justice, the teaching of Victorian literature is.
The idea for this special issue developed when Dalley and her graduate school friend and colleague, Dr. Kellie Holzer, started talking about the implications #MeToo would have for scholarship and teaching. The #MeToo movement forced a public reckoning with sexual harassment and violence and sparked widespread discussion about how rape culture (the normalization of sexual violence) operates in our society.
Dalley and Holzer were interested in using #MeToo as a framework for teaching and reading Victorian literature. Their special journal issue on the topic showcases various ways that #MeToo might transform our understanding of Victorian literature. What connections might we draw between past and present? Victorian literature is rife with sexual assault, and harassment representations—texts like Charlotte Brontë's Jane Eyre, Elizabeth Barrett Browning's Aurora Leigh, and Thomas Hardy's Tess of the D'urbervilles feature disturbing scenes of stalking, domestic violence, and rape. And, yet, they are often described as romantic love stories!
In the age of #MeToo, it is no longer acceptable to overlook these troubling literary scenes or excuse them as products of a different time. The special issue essays provide new frameworks and vocabularies to help us read old stories in a new way and help us understand rape culture as a historical phenomenon.
When studying the treatment of sexual violence and harassment in the 19th-century, we can find many disturbing parallels to our own time. For example, violence against women was institutionalized in Victorian common law, which rendered rape of a married woman a property crime against her husband rather than a personal crime against the victim. Female victims of sexual violence, on the other hand, were often blamed for encouraging the crime with their provocative dress or demeanor and, while poor women and women of color were most likely to be victims of sexual violence, they were least likely to be believed.
"It is all so frustratingly similar to what we see happening in our own times!" points out Dalley, "If we're going to truly eradicate rape culture, we have to rip it out at the roots, and the only way to do that is to carefully examine how society has normalized sexual violence over time. Victorian literature is a great place to start examining such attitudes."
Dalley, a Professor in the Department of English, Comparative Literature, and Linguistics teaches courses on nineteenth-century British literature, feminist literature, and feminist/gender theory. As an undergraduate, Dalley studied abroad. "My junior year of college, I spent a semester at Harlaxton College in England, and it changed everything for me. I grew up in a very small, rural town in Indiana and entered college as a first-generation student with a fairly narrow understanding of the world. Traveling and studying abroad forever changed that! It sparked my interest in Victorian literature and made me want to travel and learn more about the world, and I've spent a good part of my professional career doing just that," she explains.
Dalley found it rewarding to collaborate with her graduate school friend. "Academic research is often so isolating and lonely; I love to find ways to foster scholarly community and collaboration," states Dalley."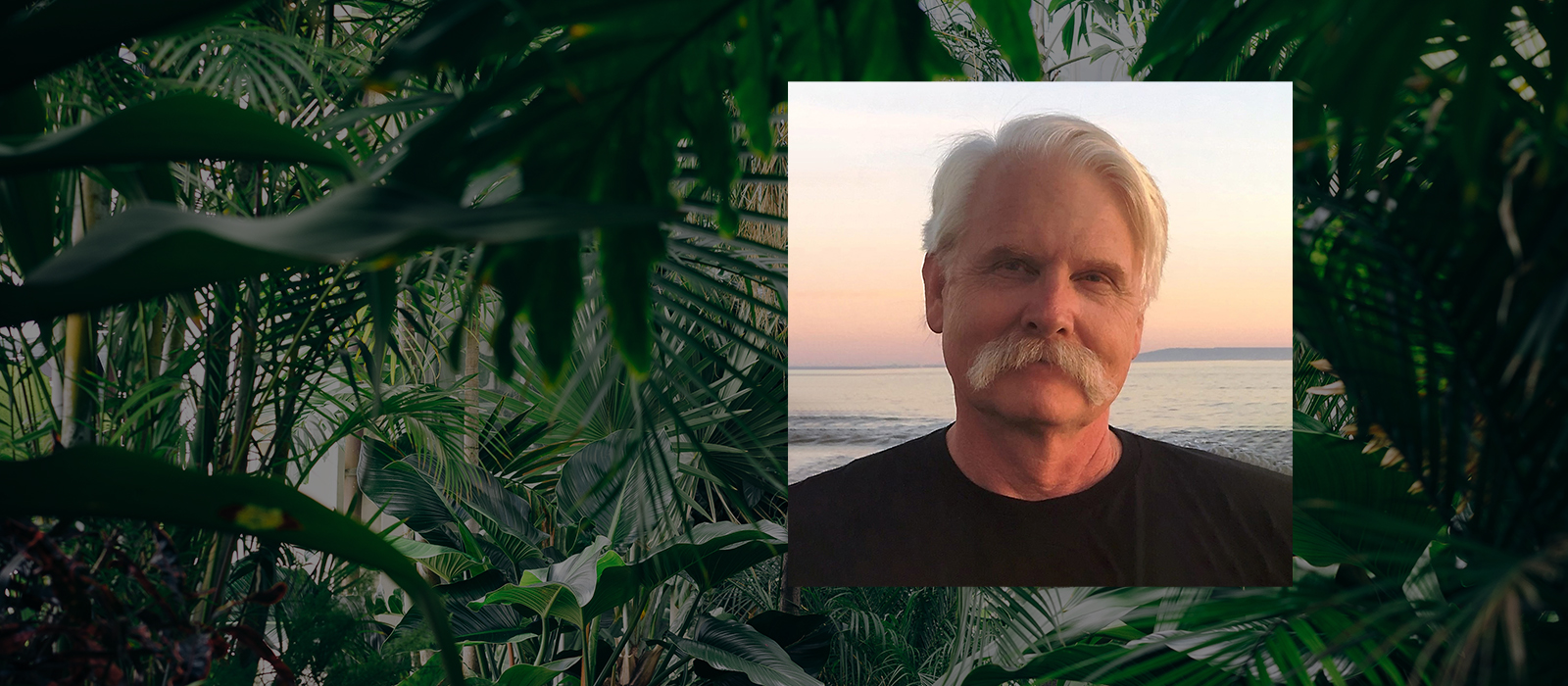 Robert Voeks awarded Mary W. Klinger Award
The Society for Economic Botany announced that the Mary W. Klinger Award, recognizing an outstanding recent book in the field of ethnobotany or economic botany, has been awarded to Robert A. Voeks'  The Ethnobotany of Eden: Rethinking the Jungle Medicine Narrative .
The Ethnobotany of Eden questions the popular belief that tropical rain forests are a particularly rich source of medicinal plants, in the process debunking both historical and modern misconceptions. Subjects addressed include Western perceptions of tropical forests and peoples, the history of biopiracy, the effects of migration on knowledge, and the importance of gender. 
 Robert Voeks, Ph.D. is a professor in the Department of Geography & the Environment at CSUF. His research emphasizes the African diaspora and South American ethnobotany. 
 Voeks became interested in this research many years ago while working on a medicinal plant project in Brazil. He noticed that most of the species he collected with local healers were not from primary tropical forests, but instead were collected in humanized spaces—especially home gardens, forest paths, and secondary forests that had in the past been cut and burned. This was inconsistent with what was widely touted as an important environmental narrative of the time, that is, that primary tropical forests were fonts of indigenous medicinal plants and that in the past many of these had been developed into life-saving pharmaceutical drugs, and consequently, these possible miracle cures were being sacrificed by the widespread deforestation that was occurring in Brazil and other tropical countries. 
 "I later termed this the 'jungle medicine narrative.' Over the years, I came to understand that much of what Westerners know about nature and people in tropical landscapes was, in fact, culturally constructed by outsiders—naturalists, travel writers, and missionaries—and often with hidden agendas," says Voeks. Over the years, Voeks carried out further research on this topic in Brazil, as well as, in SE Asia and East Africa, which eventually culminated in The Ethnobotany of Eden.
"The big-picture message is that people relate to compelling stories much more than facts and figures. And in this era of so many pressing environmental challenges, it is tempting to fit the reams of data, which no one wants to hear, into stories (environmental narratives), with good guys and bad guys, possible calamitous outcomes, but with the chance for positive resolution if we all pitch in and do the right thing. My message is that stories are a very constructive way to make science and social science comprehensible to the general public, but it is critical to get the science right. Because once an environmental story enters into collective wisdom, for example, that the Amazon Forest is the green lungs of the world, which is nonsense, it is nearly impossible to eradicate."
Though working in tropical forests all of his academic career, Voeks comments ironically, "I've always been extremely afraid of snakes. And outside of stepping on two venomous snakes in Borneo, I've never had a bad encounter." To students he urges, "don't let your fears and phobias stop you from pursuing your dream."
Voeks is currently working on an etextbook project for use in the California Geography class. The book, California Dreamin': A Geography of the Golden State is being written collaboratively with his colleague at CSU Stanislaus, Dr. Jennifer Helzer. Most importantly, the book will be open source and free to all students and faculty who choose to adopt it.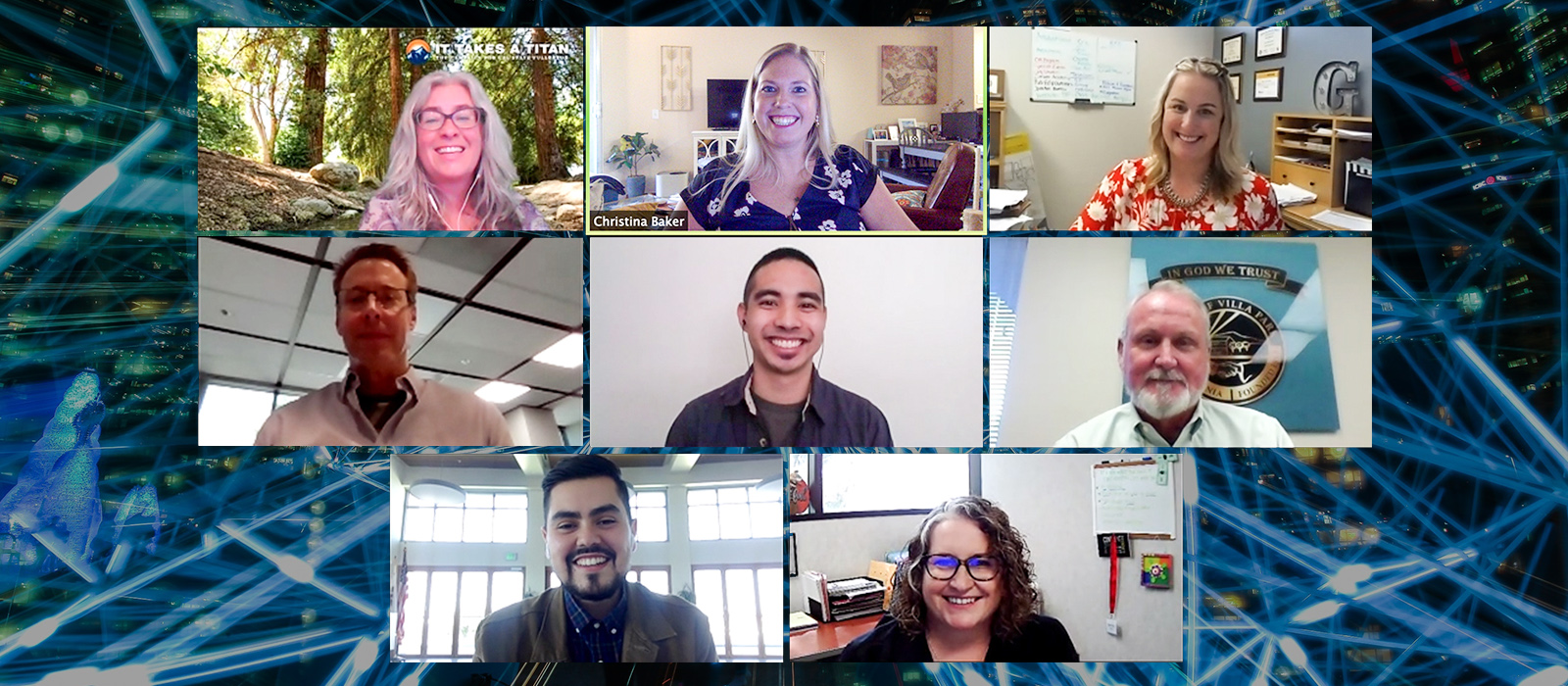 City Management Fellowship Program receives $10K gift
The City Management Fellowship Program (CMFP), in its 9th year, provides one-on-one networking and mentoring for students/fellows, along with scholarships and professional memberships, to help them advance their careers in public service. The program offers a unique opportunity for CMFP fellows to get a behind-the-scenes look at city management in Orange County. This year's four MPA student CMFP fellows: Cesar Armas, Christina Baker, Shaunna Hunter, and Jerald La Madrid are all in their final year in the MPA program. Each is paired with a city manager/mentor for the school year: Armas with David Belmer Deputy City Manager, Anaheim; Baker with Antonia Castro-Graham Deputy City Manager, Fullerton; Hunter with Steve Franks City Manager of Villa Park; and Jared Hildenbrand City Manager, Stanton. The program was recently notified of a $10,000 gift from the Orange County City Managers Association. For the first time, all 4 of student/fellows will be fully sponsored!
Students are selected by Public Administration faculty thorough a competitive application process each spring to participate in the next school year. This year the program has transitioned to the Zoom environment for formal events. At the "Kickoff Lunch" held Sept 25, participants met one another. Fellows will be in contact with their manager/mentors via Zoom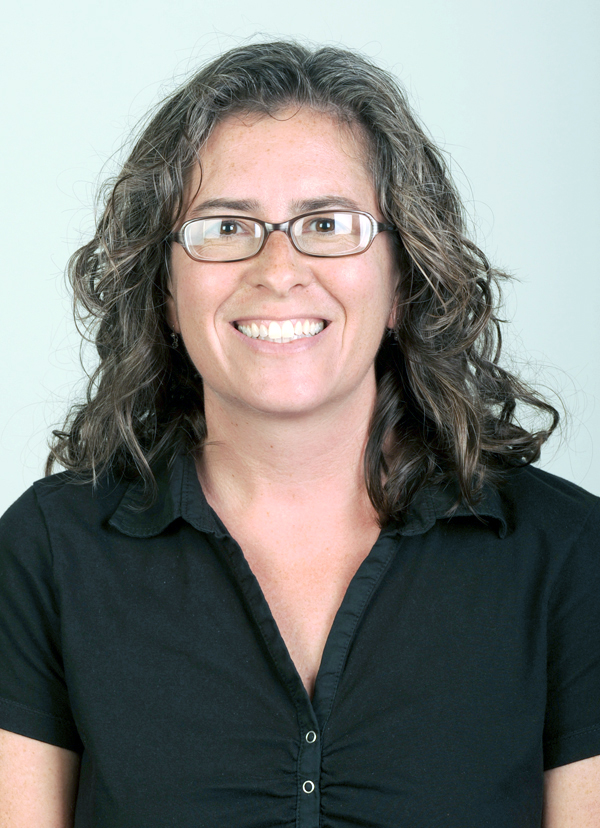 meetings, phone & email contacts.
Shelly Arsneault, Ph.D., Professor of Political Science hopes the fellows get a better sense of what it takes to run city government in a large, diverse metropolitan area like Orange County. The goal is to make long-lasting relationships with the city managers, and with one another, to help each secure a successful career in public service. A former MPA student, Ben Seigel (City Manager of San Juan Capistrano), brought the idea for the program to Arsneault after he graduated as a way to bridge the gap between theory and practice for our MPA students. The program has been going strong ever since.
If you would like to help the City Management Fellowship Program a crowd funding site has been established.


Crowd Funding for CMFP

Aging Studies receives Program of Merit Designation
After an intensive, 18-month-long process, the CSUF Aging Studies Program is proud to announce that our Aging Studies Minor has recently received designation as a PROGRAM OF MERIT (POM) through the Association of Gerontology in Higher Education (AGHE). The mission of AGHE is to advance gerontology and geriatrics education and provide leadership and support for educational institutions. The POM is the highest standard of education within the field of Gerontology. This "'stamp of excellence" signifies that our program is of high quality and consistent with globally vetted criteria in gerontology and/or geriatrics as endorsed and recognized by AGHE, and that our program meets the required competencies, skills, and knowledge for our students to be leaders in the aging field. The CSUF Aging Studies Minor is now one of only ten programs in the United States to hold this designation for an undergraduate program.
CSUF Experts Examine Racism, Social Justice and Police Reform Amid COVID-19



Zines to the Future! (Re)making SoCal Futures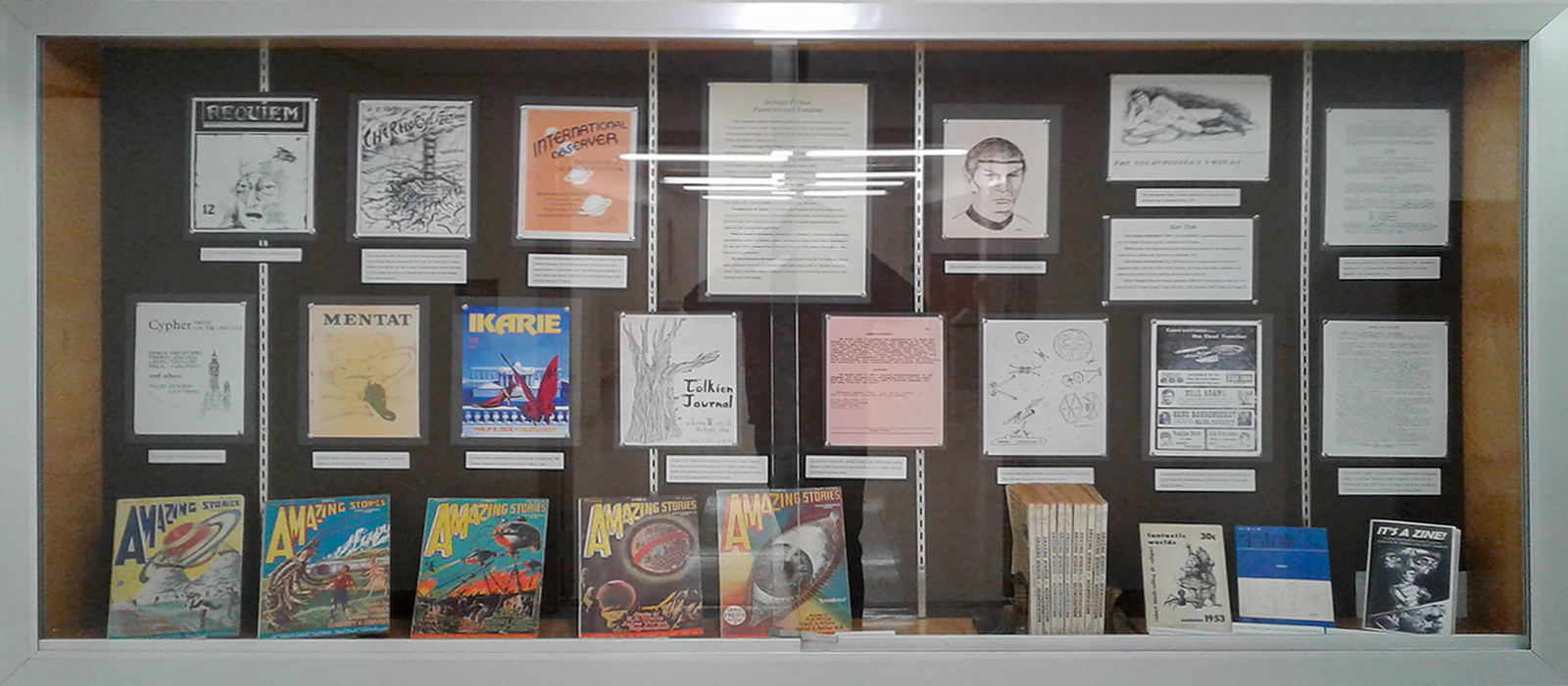 David Sandner, Ph.D., professor of English, Comparative Literature, and Linguistics, was recently awarded a $5,000 Cal Humanities grant for the "Zines to the Future!: (Re)making SoCal Futures" project. 
Zines to the Future!: (Re)making SoCal Futures is an exhibit on the history of zines, with original art and new zines drawn from the work of participants. The theme is "Imagining Diverse Futures," and will open in the Atrium Gallery of the Pollak Library at CSUF on October 29, 2020. The exhibit (to be toured virtually) will display rare sf zines from Special Collections (back to the beginning of zines), an art show related to our theme, and also new zines made by participants.
Sandner has been conceiving projects with the amazing science fiction archives in Special Collections for a few years and was aware of some very rare zines hidden there. "I have had students make zines before, but I noticed that more were making zines as a reaction to our digital world. So, I followed the trend and wanted to teach new 'zinesters' about their roots," he explained
The project will also include virtual zine-making workshops from the library's new "Makerspace," a virtual panel with local community creators/makers, and a reception/virtual opening.
Students are welcome to be involved. The project is a collaboration with Cliff Cramp in Art and Natalie Graham in African American Studies. "The content, words, and images responding to our theme, is what matters--and this requires student creativity at a time when they are trapped and might need outlets...and might have the future on their minds," says Sandner. Student work will be archived in the project online in Special Collections as a "snapshot of our crazy times."
 "The zine project is another way for me to get students to open up and stop thinking about their writing in limited ways. Good writing is a scarce commodity, on the web as well as elsewhere. They should be the content makers, from zines to the internet. It will require their creativity, critical thinking skills, and ability to be flexible," adds Sandner.
Information (including answering the "what's a zine?" question) and an archive of student zines made last term are on the website.
Zines to the Future!

David Sandner earned his Ph.D. in English Literature from the University of Oregon. His scholarly focus is the intersection of Romanticism, children's and YA literature, popular literature, and the fantastic. He is a writer as well as a scholar, publishing genre fiction.
 
HSS alumni get cooking during new online cooking show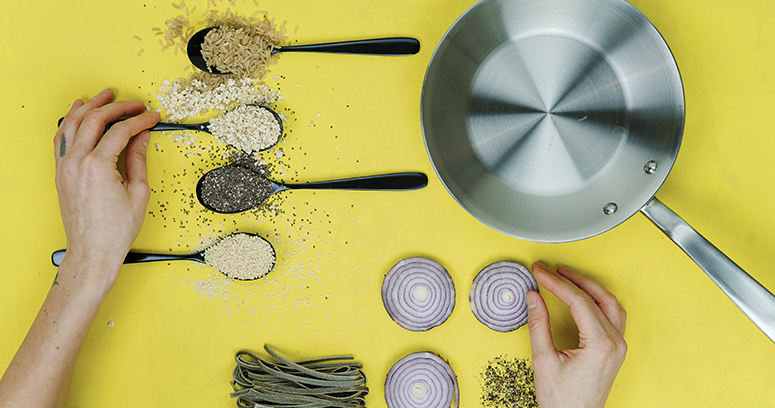 "Cooking with a Titan," Cal State Fullerton Alumni department's new online cooking show, features a "Titan Chef" who guides the audience through a new recipe each week. CSUF Alumni releases the ingredients for these recipes a week before the video so you can follow along while watching online. Viewers are encouraged to share photos and videos of their meals on social media with the hashtags #CSUFCookingwithTitans, #CSUFchef, and tag @CSUFAlumni. HSS Alumni Rafael Salazar '10 Philosophy, Carlos Leija '91 Psychology, and Kristin Crellin '95 History represented our college in season one.
Rafael Salazar '10, CSUF Alumni Association Director, tackled savory Bacon Mac-n-Cheese. Carlos Leija '91, Associate Vice President for College and Program Development at CSUF,  prepared a hearty New Mexico Hatch Chili Verde and Kristin Crellin '95, the Vice President of School and Community Relations at SchoolsFirst Federal Credit, cooked up some spicy Jambalaya.
You can tune into to season one of "Cooking with a Titan" online by visiting alumni.fullerton.edu or by following CSUF Alumni on YouTube.  Are you a Titan alumni? Would you like to host a cooking segment? Email Jessica Rowland with the Alumni Association at jerowland@fullerton.edu to find out more!