Dean's Staff
Located in Humanities 211, the Dean's Office is open 8am to 5pm, Monday through Friday. For questions and appointments, stop by the office or call (657)278-3528. 



Sheryl Fontaine
Dean of The College of Humanities and Social Sciences
Sheryl Fontaine earned her Ph.D. from the University of California, San Diego in English and American Literature with a specialization in Composition Research and Pedagogy. Prior to her appointment as dean, she served as interim dean of the College; associate dean of administration; department chair and vice chair of the Department of English, Comparative Literature, and Linguistics; writing center coordinator; and director of the University Learning Center. She received the 2012 Faculty Leadership in Collegial Governance Award, and has served on a wide range of University committees since joining Cal State Fullerton in 1990.






Jessica Yirush Stern
Associate Dean for Student Relations
Jessica Stern is a Professor of History and Associate Dean of Student Relations for the College of Humanities and Social Sciences at California State University, Fullerton. She earned her B.A. in History from Reed College and her Ph.D. from Johns Hopkins University. Her research examines the interactions between Native Americans and British settlers in the colonial period. She is the author of The Lives in Objects: Native American and British American Cultures of Production, Exchange, and Consumption in the Southeast, 1660-1763 (University of North Carolina Press, 2017). In her capacity as Chair and Associate Dean she has spearheaded retention and graduation initiatives such as the interdisciplinary general education model, Explore Core; the first-year retention project, Leap into Sophomore Year; and an augmented transfer student orientation design, Spring Transfers in Transition.

Patricia A. Pérez
Associate Dean for Faculty

Patricia A. Pérez is a Professor in the Department of Chicana and Chicano Studies and Associate Dean for Faculty at CSU Fullerton. Dr. Pérez' research interests focus on U.S. higher education inequities with an emphasis on students and faculty of color. She is the editor or co-editor of "The Tenure Track Process for Chicana and Latina Faculty: Experiences of Resisting and Persisting in the Academy," "Facilitating Educational Success for Migrant Farmworker Students in the U.S.," and "Higher Education Access and Choice for Latino Students: Critical Findings and Theoretical Perspectives," published by Routledge in 2019, 2017 and 2015, respectively. She is the recipient of several awards including recognition for exceptional teaching, service, scholarship, and honors for outstanding mentorship. Dr. Pérez received an MA and PhD from the UCLA GSE&IS in Higher Education and Organizational Change. She also holds an Ed.M. with a concentration in Administration, Planning, and Social Policy from Harvard University, and a B.A. in Chicana/o Studies from UCLA.




Brittney Hofer Swanson
Assistant Dean for Student Academic Services




















Pat Balderas
Business Manager





















Janet Aguirre-Rocco
Administrative Support Assistant




















Pia Claudio
Development Coordinator




















Jaycee Cover
Experiential Learning Specialist





















Emilia Gaskell
Assistant to the Dean




















Natalie Gharibian
Research Grant Specialist




















Melody Lim
Career Specialist




















Danielle Majam-Finch
Program Coordinator and Advisor, HSS Online Degree Completion Program



















Melissa Martinez
Senior Director of Development


















Ciara Mosca
Accountant



















Natalie Oliva
Retention Specialist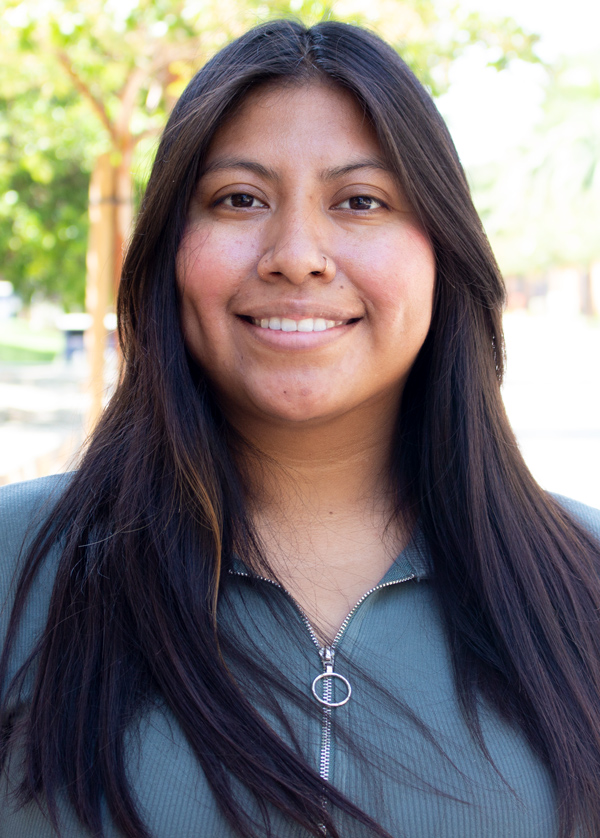 Reyna Pérez
Graphic Designer
Joanna Rowe
Administrative Resources Manager


















Adriana Sifuentes
Administrative Support Assistant for the Student Success Center



















Sean Taitt
College Advisor



















Cindy Togami
Administrative Analyst/Specialist



















Alan Van Fleet
Lead Graphic Designer



















Julianne Vartanian
Retention Specialist



















Mai Warren
Graduation Specialist