Bali pROGRAM dATES
Arrival in Bali:  Thursday, June 30, 2024
Depart to the US: Thursday, July 27, 2024
Information Sessions
Coming Soon
About the program
During this 28-day Bali program, students will experience Balinese culture while also critically analyzing the environmental, economic, and social impacts of the tourism industry in Bali. Students will take trips to Balinese temples, beaches, sites of traditional healing, local markets, an organic farm, and museums, as well as taking workshops in traditional Balinese culture and art, such as batik, cooking, healing, yoga, and gamelan music. Students will reflect on these experiences, analyzing issues of sustainability, commodification, women's rights, health & wellness, tradition & innovation, and how we each may become more informed and responsible members of our global community. This class is centered in Ubud, with weekend excursions to the farms and beaches of Amed in northeast Bali, as well as the mountains and coral reefs of Pemuteran in northwest Bali. Students will live in a traditional Balinese family compound; eat breakfast and lunch together (included in the program fee); travel together in an air-conditioned van to each outing; and engage in community-based service-learning, partnering with local Balinese nonprofit organizations and the Bali Institute.
 Program Highlights
Open to all majors 
Scholarships available
Earn 6 units of upper division GE
All courses taught by CSU Fullerton faculty
Morning tour through winding paths in lush jungle and terraced rice paddies
Mai organic farm and cooking class
Banjar workshop
Yoga session
Visit to a local traditional Balinese healer
Visit to Setia Darma House of Masks and Puppets
Batik fabric workshop
Visit to Tanah Lot Temple
Bio-rock coral restoration
NGO visits and community engagements projects
Program Fee (tentative)
$2700 $1,200
The program fee includes the following items: 
Housing  
All program academic fieldtrips
Ground transportation travel pass
Group lunches  
International travel insurance 
The student fee does not include the following:
CSUF tuition
Round-trip airfare
Passport or visa fees if applicable
Daily personal meals and other expenses
Program Courses
HSS 350: Life and Culture in Bali (3 units; GE C.3 & Z)
This course considers Bali's rich culture and history within global flows of people, ideas, goods, and money. With the tourism industry now comprising 80% of the Balinese economy, students will consider the benefits and drawbacks of Balinese tourism, while meeting with local entrepreneurs to explore models for more sustainable tourism. Studying both Balinese culture and global tourism to Bali will help students gain new perspectives on their own norms and explore how to be responsible global citizens. This class includes a community-based service-learning project in which students will partner with local Balinese organizations, choosing to focus on either English-language education or environmental education in Bali, depending on students' own interests and skills.
 
ANTH 342: Anthropology and Health (3 units; GE E)
This course will prompt students to question what it means to be healthy and well within a new cultural context. This class explores the Balinese philosophy of Tri Hita Karana, or Three Principles of Good, which encourages principles of harmony with other people, nature, and spirits. Students will compare Balinese concepts of health, wellness, and the body to American models while considering what this has meant for recent Balinese tourism. This class includes experiential learning, with visits to a local balian, or healer; an herbal walk to learn about traditional medicine; an excursion to an ancient volcanic mountain spring considered a sacred purification site; and a high priest's class in laughing yoga and meditation.
Faculty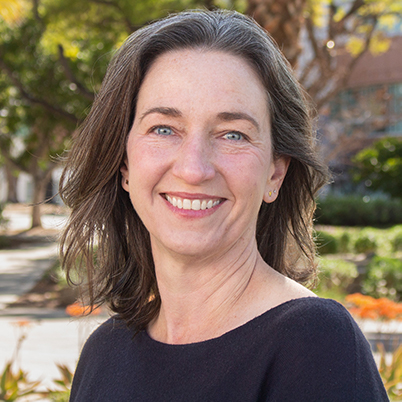 Dr. Carrie M. Lane 
American Studies, CSUF  
 
Dr. Carrie Lane, Professor of American Studies, teaches about work, gender, community, and disability. For more than two decades, she has conducted ethnographic and historical research on the changing nature of work in contemporary America. She is especially interested in the ways Americans go about trying to simplify and improve their lives in the face of overwork and overwhelm. Professor Lane has previously led study abroad trips to South Africa and Denmark. When not galivanting around the globe with CSUF students, Professor Lane lives in Los Angeles with her husband, son, dog, and an alarming number of fish.