The students of the College of Humanities and Social Sciences represent close to 8000 different lives, each one with a unique story about the journey that lead them to Cal State Fullerton and to their academic major our College. To celebrate the diverse stories that our students bring with them and the collection of stories that create the identity of Humanities and Social Science, we will introduce additional "Faces of HSS" throughout the year.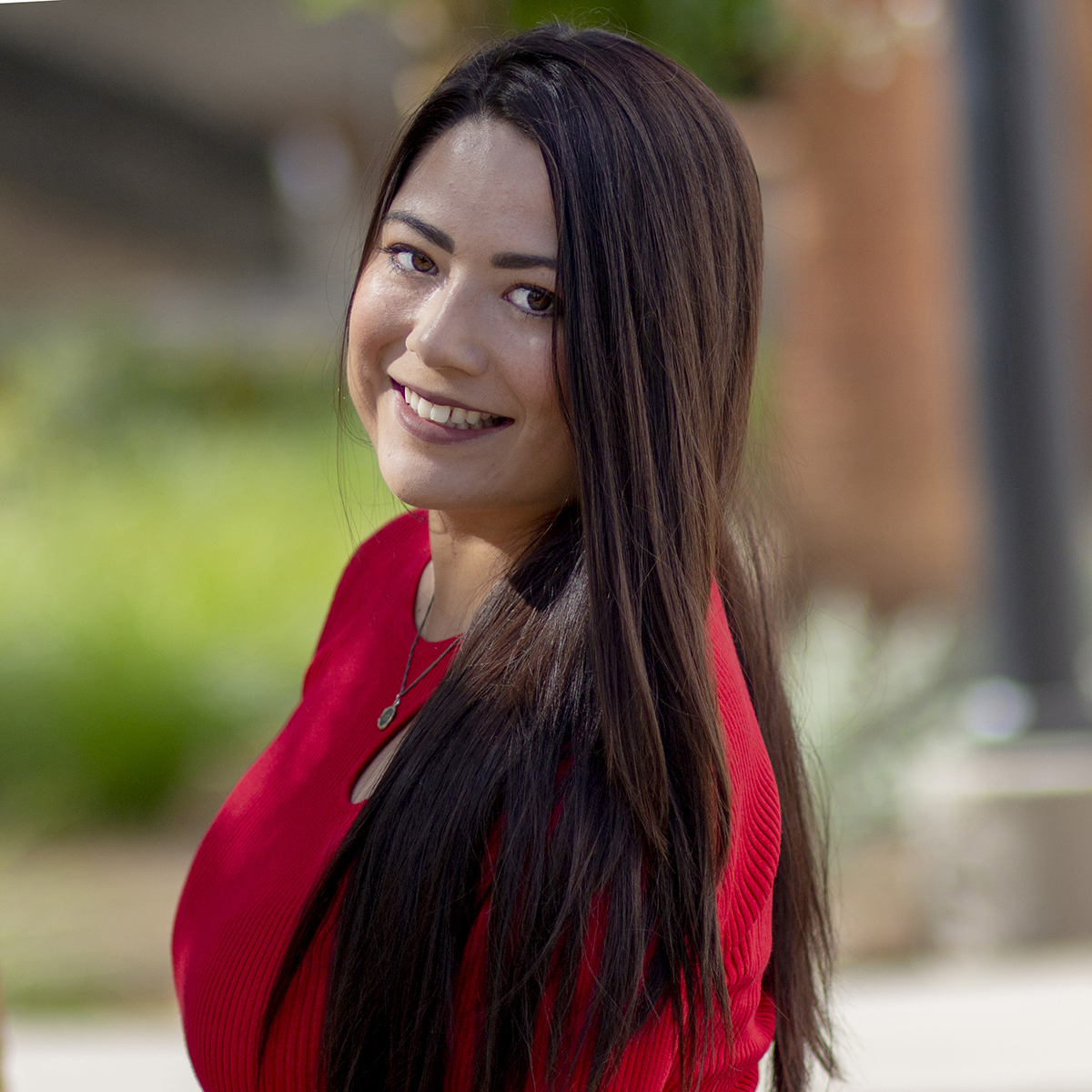 Ginny Emiko Oshiro
Criminal Justice Major, Asian American Studies Minor
Senior
Ginny Oshiro is acutely aware of the impact Project Rebound can have. "I wouldn't have had these opportunities if Project Rebound wasn't willing to take a holistic look at my application to the university," says Oshiro.
In Fall 2020, Oshiro will begin a doctoral program pursuing research evaluating and expanding the role of "prisoner-led" groups in California's prisons. This analysis could aid in formalizing support and legitimizing prisoner-led activities. "My experience as a formerly incarcerated person, contact with incarcerated individuals, and advocacy efforts put me in a unique position to conduct this research," comments Oshiro.
Oshiro orginially pursued a certification in alcohol and drug studies, and a BA in criminal justice to better understand herself. "I quickly learned that my lived experience was connected to broader social structures. The realization that my community and I were being impacted by the criminalization of addiction, the deinstitutionalization and criminalization of mental illness, the making of mass incarceration, and the construction of a refractory criminal justice system that was never designed to support marginalized people, radically altered my personal and academic trajectory. This knowledge has fueled my passion for critical examination of criminal justice policies and practices."
Under the mentorship of Dr. Veronica Herrera, Oshiro's research project focused on the implementation of California Assembly Bill (AB) 109, specifically, its impact on women in Orange County. This project was important as incarcerated women represent one of the fastest-growing prison populations, but are under-studied in socio-legal scholarship. She presented her work at the 2019 American Society of Criminology conference. Research is often the catalyst for meaningful reforms in the criminal justice system, and one of her goals is to engage in research and advocacy that contribute to significant progressive social change.
Oshiro founded and currently serves as President of Rebound Scholars, a student organization which focuses on supporting formerly incarcerated students and raising awareness about mass incarceration on campus and in the community. "I am very proud to also serve as the Chief of Staff for Project Rebound, where I have the privilege to help currently and formerly incarcerated individuals pursue higher education," Oshiro says. She is also a Women's Policy Institute Fellow on the Criminal Justice Reform Team.
"I am a second-chance student. I am the product of a community that cares for me and believes in me. If I can do this, anyone can do it (with the right community behind you)."
Alan Guandique
Psychology, Minor in Human Services
Senior


After learning about friends' negative personal experiences with mental illnesses where services lacked cultural competency, Alan Guandique's interest in assessing mental health perceptions and how these impact treatments were ignited. "I'm interested in attitudes toward mental health, specifically how individuals previously diagnosed with mental illness perceive psychological professionals," states Guandique.
When Guandique started at Citrus College, Psychology intrigued him because of its focus on the human mind and behavior. He became interested in the development of psychopathology and how these disorders manifest differently, and he was immediately drawn to the psychological research opportunities on campus.

Guandique's current research focuses on the perceptions of mental health in Latinx and non-Hispanic White college students. Mental Illness is often not addressed in Latinx households; thus, it is imperative to study how Latinx college students perceive mental health and their willingness to receive mental health services. He is currently examining what these students see as causes of mental illnesses and the recommended treatments.

Guandique hopes to conduct more research on mental health disparities in student populations and how the effectiveness of treatment varies across ethnic groups. His career goals include teaching as a professor, conducting research, and working in private practice as a clinical psychologist.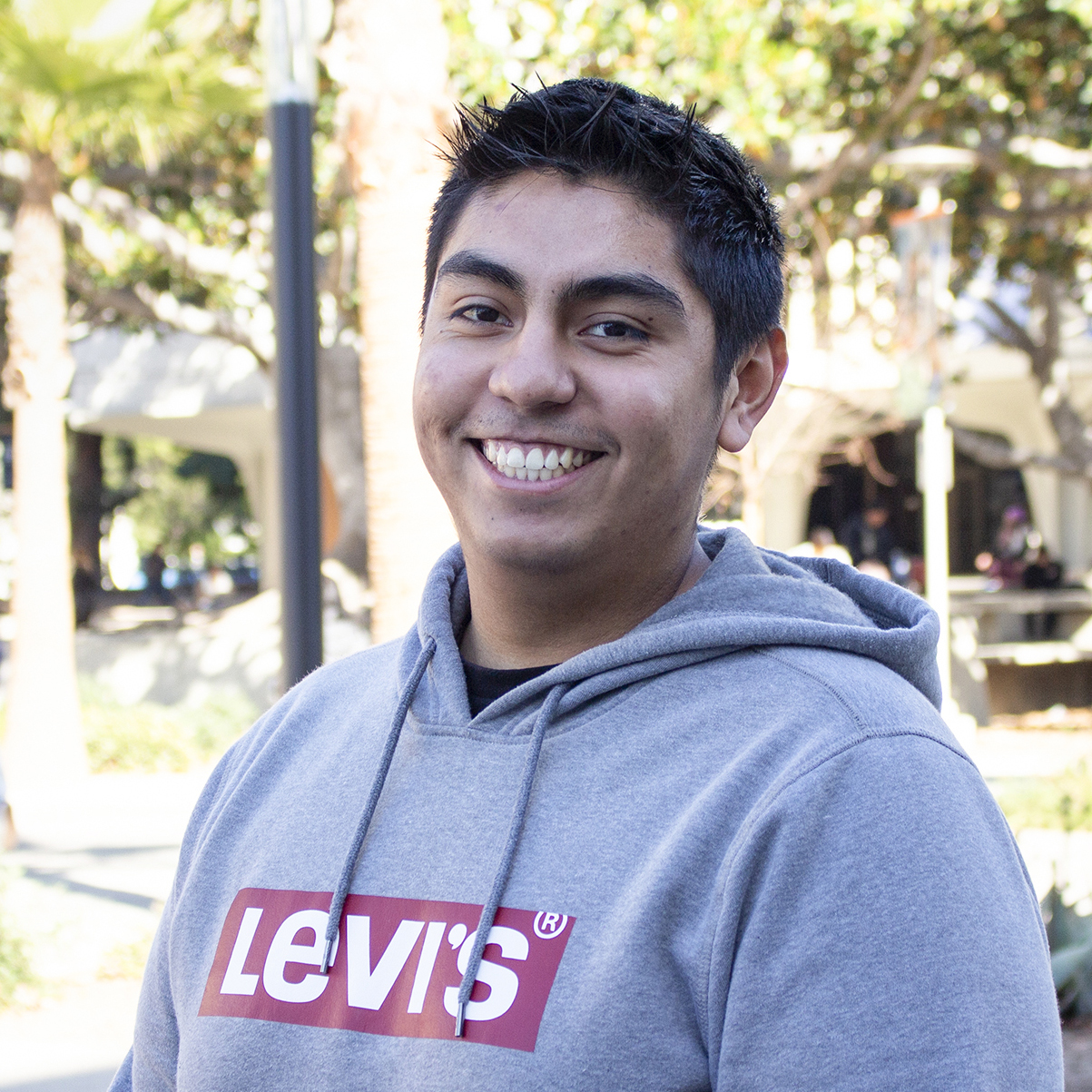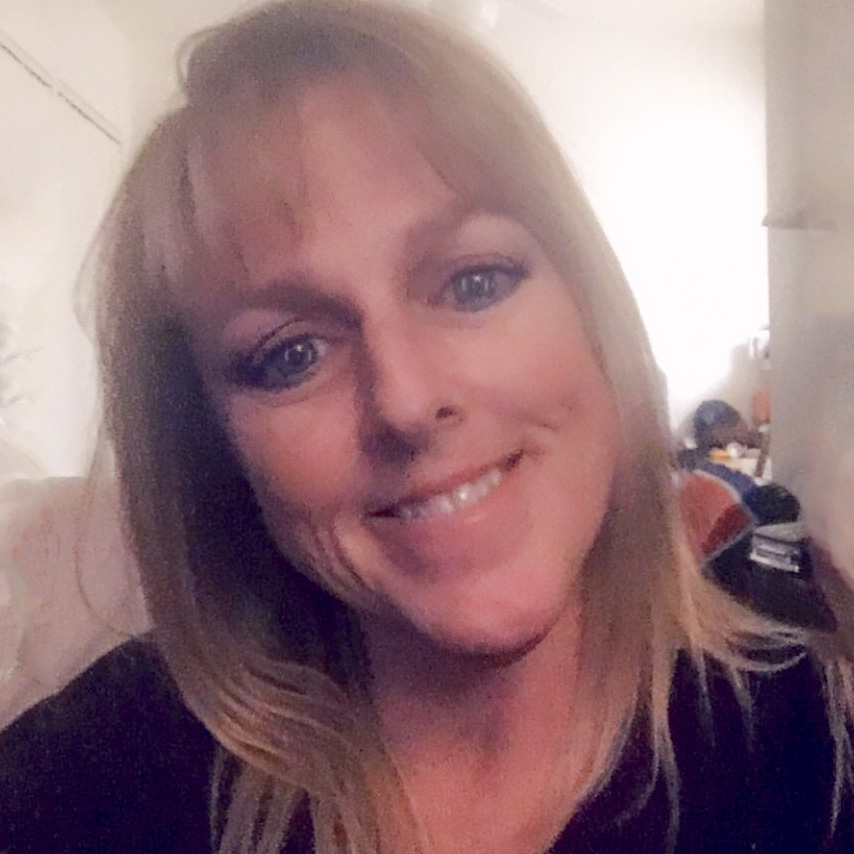 Laura Kraft
Aging Studies
Grad Student
As an older student, Laura Kraft noticed the disconnect with the younger generations. "I want communities to help bring back the needed connections between the young and older generations. There are many opportunities for intergenerational programs today. In nearly every community across the United States, the aging population is expanding, creating a dilemma of resources and values between the aging population and the younger generation," Kraft states.
Kraft is developing a project to connect older adults and college students in the community shared housing programs. She wants to demonstrate the potential benefits of IG programs to improve the lives of younger children and promote health benefits for our older participants.
Kraft interned for St. Jude's Friendly Neighbor Program and witnessed the isolation and loneliness of our older generation. She talked to many that want to be involved in their grandchildren's lives any way they can. Kraft maintains, "We have an untapped resource of older adults, some that are retired educators that are determined to stay focused on the success of the youth in our country."
As a grandmother and a daughter, and the typical sandwich generation individual, Kraft saw that the connections between her mother and grandchildren helped to make them better humans. "Aging should not be regarded as an affliction. It is a stage in life, like all others, that deserves to be celebrated and documented in all its natural grace and beauty," she adds.
Kraft enjoys taking Aging Studies classes with her daughter and will graduate in the same major, but different disciplines. "We both share the same passion for connecting and building intergenerational community programs," says Kraft.
Kraft was nominated Woman of Distinction at Fullerton College, 2015. She is the representative of the California Council of Gerontology and Geriatrics (CCGG) for CSUF, and Vice President of Sigma Phi Omega, the Gerontology Honors Society.
"I learned at a very early age that no matter what the day brings, you must try your best to smile through the tough times. I am still learning this process today."