Dean's Staff
Located in Humanities 211, the Dean's Office is open 8am to 5pm, Monday through Friday. For questions and appointments, stop by the office or call (657)278-3528. 


Sheryl Fontaine
Dean of The College of Humanities and Social Sciences
Sheryl Fontaine earned her Ph.D. from the University of California, San Diego in English and American Literature with a specialization in Composition Research and Pedagogy. Prior to her appointment as dean, she served as interim dean of the College; associate dean of administration; department chair and vice chair of the Department of English, Comparative Literature, and Linguistics; writing center coordinator; and director of the University Learning Center. She received the 2012 Faculty Leadership in Collegial Governance Award, and has served on a wide range of University committees since joining Cal State Fullerton in 1990.





Jessica Stern
Associate Dean for Student Relations






















 
Paul Levesque
Associate Dean for Faculty and Staff Relations
Paul Levesque completed his bachelor's and master's degrees in Philosophy at The Catholic University of America, Washington, D.C., and his bachelor's, master's, and doctorate in Religious Studies at the Katholieke Universiteit Leuven, Louvain, Belgium. He joined the faculty of Cal State Fullerton as a part-time lecturer in 1997 and began a tenure-track appointment in 2001 in the Department of Comparative Religion. He has served on a variety of committees at CSUF, including chair of the General Education and Student Academic Life committees, and as a founding member of the WASC Steering Committee. After serving as Chair of the Department of Comparative Religion, he is now Associate Dean for Faculty & Staff Relations in the College of Humanities and Social Sciences. 



Brittney Hofer Swanson
Assistant Dean for Student Academic Services
























Connie Moreno Yamashiro
Assistant Dean for Student Affairs
























Pat Balderas
Business Manager
























Janet Aguirre-Rocco
Administrative Support Assistant
























Pia Claudio
Development Coordinator
























Jaycee Cover
Experiential Learning Specialist
























Robyn Gomes
Administrative Support Assistant SSC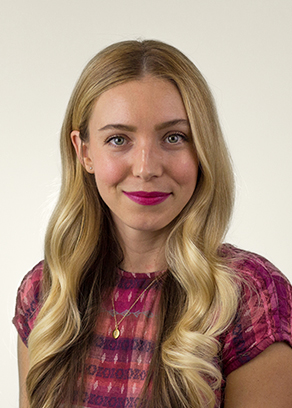 Emilia Gaskell
Assistant to the Dean
























Natalie Gharibian
Research Grant Specialist





















Melody Lim
Career Specialist





















Mari Migliore
Communication and Design





















Alina Mircea-Trotz
Director of Development























Ciara Mosca
Accountant























Natalie Oliva
Retention Specialist
























Joanna Rowe
Human Resources Coordinator
























Sean Taitt
College Advisor
























Cindy Togami
Administrative Analyst/Specialist
























Alan Van Fleet, 
Graphic Designer
























Julianne Vartanian, 
Retention Specialist

























Mai Warren
Graduation Specialist

























Whitney Youngren
Data Analysis and Curriculum






















Sheryl Fontaine
Dean of the College of Humanities and Social Sciences