Bones Rachel Heil (evolutionary anthropology) receives National Science Foundation Undergraduate Research Fellowship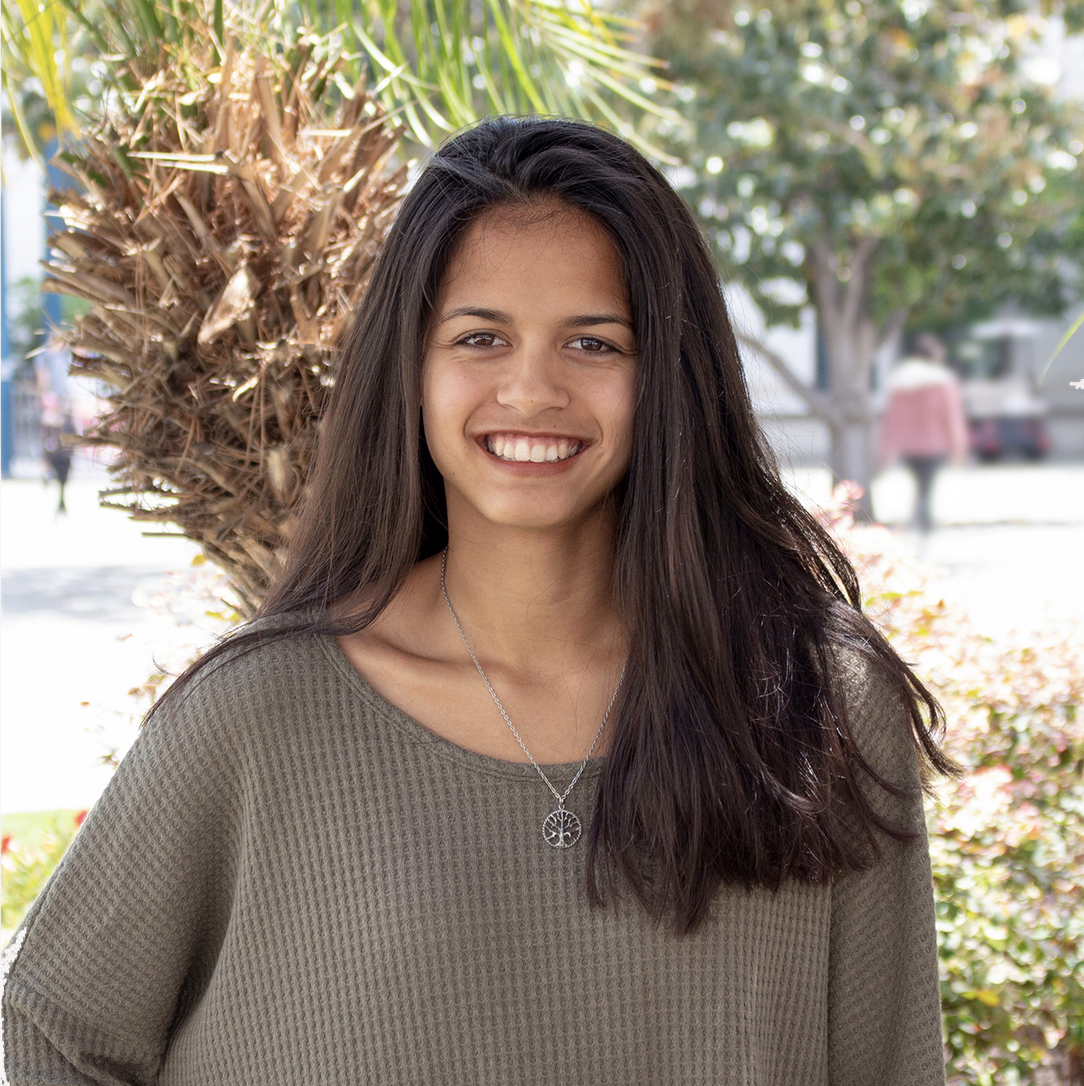 Rachel Heil, a first-generation college student, thought getting into a major research program was out-of-reach coming from a low-income family.
Heil, a sophomore anthropology major, will be heading to the Center for Archaeological Studies at the University of South Alabama this summer to study bioarchaeology.
Rachel will go through osteology training for a few weeks to prepare for the research. Then she, along with other students, will study fragmented remains from the bronze age, conducting original research on two Arabian Bronze Age skeletal collections (2400-2100 BCE) over eight weeks. As part of these independent research projects, students will examine how alternative pathways to social complexity were embodied in ancient human skeletal remains and possibly reflected in burial traditions.
They will analyze every detail on the bones to find clues as to age, sex, stature estimation, treatment of the remains (buried or on the surface, damage whether animal, environmental, or human construction), nutrition (diet practices, malnutrition, disease), ancestry, and cultural practices (activities like kneeling, walking, type of shoes). "For example, if the people's sedentary practices consisted of kneeling for long periods of time, then one would observe more prevalent bone growth for muscle attachment around the knee joints, ankle joints, and articulation site between metatarsals and phalanges. In contrast, if the people's mobile lifestyle practices consisted of carrying heavy goods on their shoulders for long periods, then one could observe increased robusticity of the shoulder girdle, humerus, and potentially cervical vertebrae."
Heil was engrossed by shows like Animal Planet, Oddities, Bones, and Dexter. As an art student in high school, she became very invested in bones and observing their structures, including human skulls. "I was fortunate enough to be able to observe real human skulls for a painting, and I was in awe. I wanted to be able to read their stories using the clues provided in the bones themselves and in the contexts in which they were found."
Her inspiration stemmed from collecting anything she could find as a young 'naturalist,' such as rocks, animal bones, or bugs. "It never bothered or scared me as it did to others. Everyone found this quality of me strange, but I saw it as a strength and have learned a great deal about the natural world from my youthful curiosity."
I found enjoyment and love in my work, and when you find work you love, it isn't work. It's filling yourself with experience...I remember that every single one of my experiences is part of who I am and I embrace it and use it as one of many strengths.
Rachel is working towards a career in Forensic Anthropology. However, she is still keeping other career path opportunities open. After graduate school, she can envision researching, or working for a museum.
The Bioarchaeology of Bronze Age Social Systems NSF-REU Site at the University of South Alabama supports the training of undergraduate students in conducting collaborative research– from hypothesis formation to data collection, analysis, public outreach, and publication.
Anthropology faculty members, Brenda Bowser, Rafaella Commitante, and Elizabeth Pillsworth, work to encourage and support students to apply to the NSF REU program and work closely with them on every aspect of their applications to achieve these types of opportunities.
All additional photos in Spark page are decorative background images.
Photo credits: Photos of Rachel by Mari Migliore.