Margaret McCarthy
Humanities and Social Sciences Cornerstone Award Recipient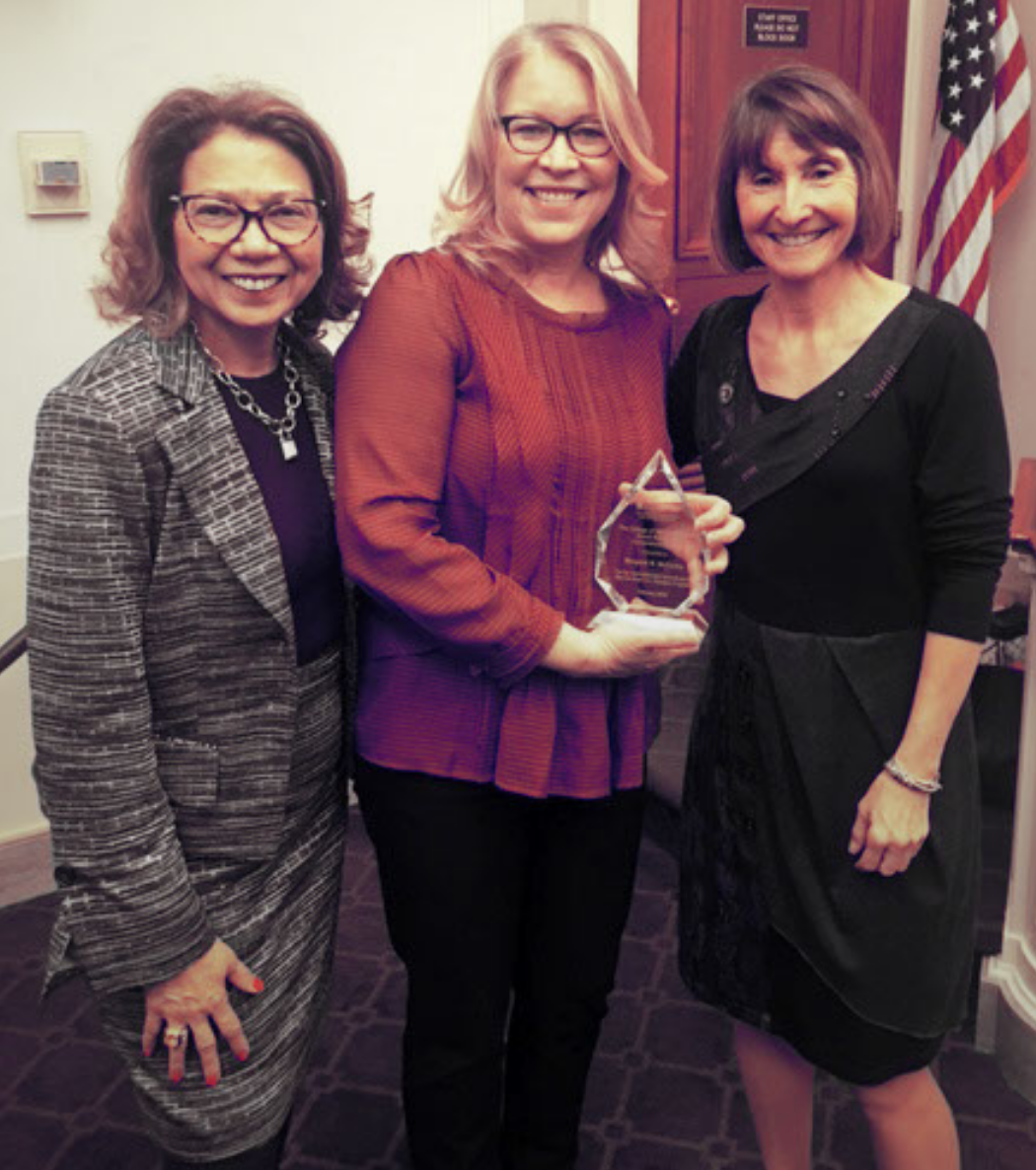 This past February (2016) the Cal State DC Scholars Program celebrated its 11th anniversary. The reception played host to some recognizable names - President Mildred García, Dean Sheryl Fontaine, and Congressmen Ed Royce to name a few. But arguably the most important person in attendance that night, as it pertains to the program, has a name that you might not recognize.
Margaret McCarthy. Anybody that has anything to do with the Cal State DC Scholars Program probably knows that name – and if they don't, they should.
Without McCarthy, the program would not exist. She was the one who not only brought to former Dean, Tom Klammer, the idea of matching DC internships with Cal State Fullerton students but also generously provided the seed money needed to pilot the program (along with husband Michael Potter.)
"her energy and commitment to the growth of the program has been vitally important"
Since then, as Professor Steven Stambough (Founding Director of the Cal State DC Scholars Program) recounts, "her energy and commitment to the growth of the program has been vitally important as it has developed into an important High Impact Educational Practice… not only for CSUF as the host campus, but for other CSUs as well."
Beyond her involvement with the DC program, McCarthy has been an integral part of a variety of other programs within the College of Humanities and Social Sciences, and the campus as a whole, having served on the board of the university's philanthropic foundation. For these reasons, and more, McCarthy seemed like the natural choice for the first ever Humanities and Social Sciences Cornerstone Award.
"Margaret is the ideal inaugural recipient for this award," says Sheryl Fontaine, Dean of the College, "her vision and support truly provided the cornerstone on which the Cal State DC program was built. Her energy and perseverance has touched the lives of countless Cal State Fullerton students and alums."
Additional photos on Spark are decorative background photos.