2020 Newsletter of The College of Humanities & Social Sciences at CSUF
Highlights & Signature Stories
MESSAGE FROM THE DEAN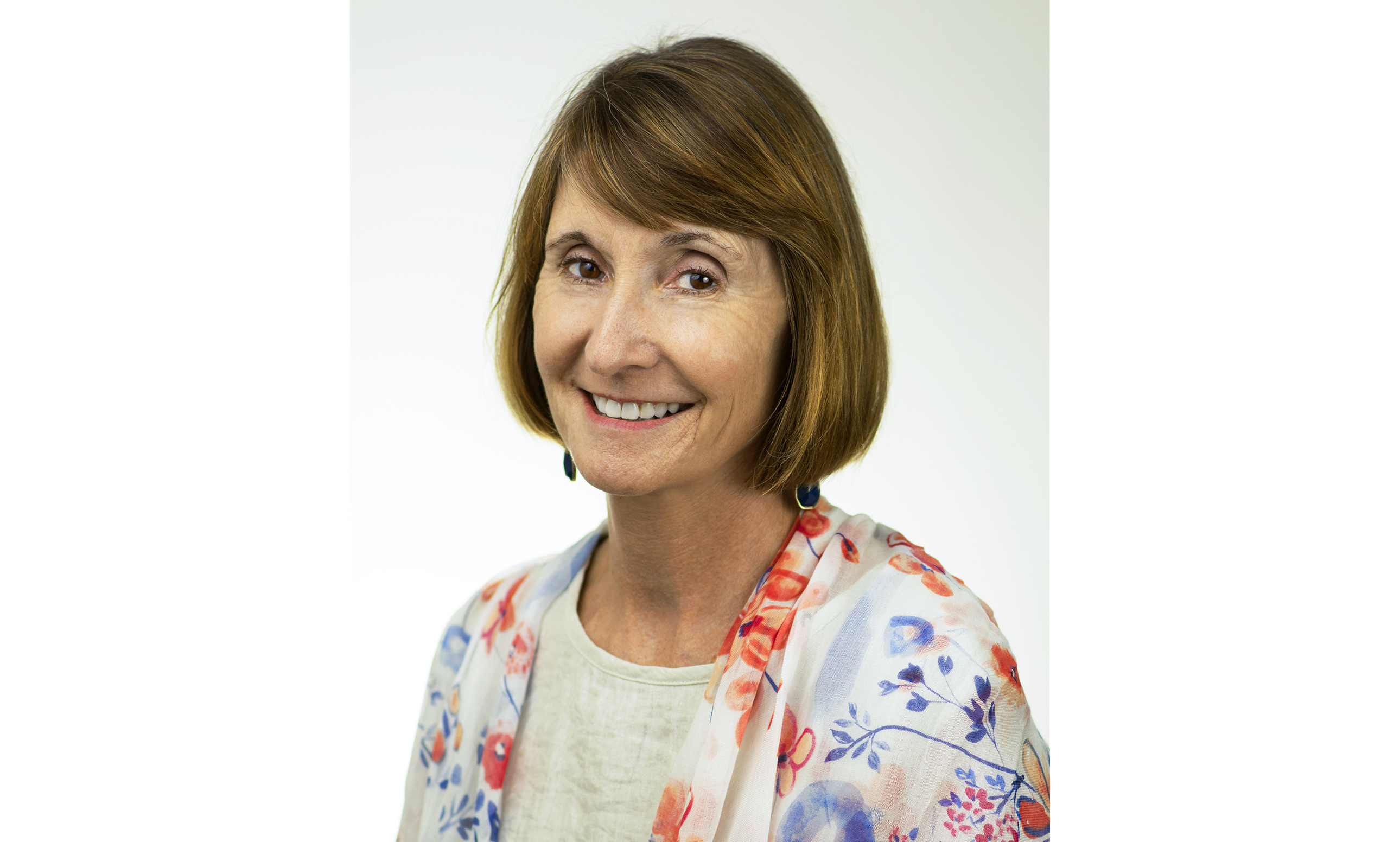 Dr. Sheryl I. Fontaine, Dean of the College of Humanities and Social Sciences
Dear colleagues and friends of the College of Humanities and Social Sciences,
I begin with the necessary wish that this message finds you and yours healthy, safe, and with sources of joy. We will remember 2019-2020 as the year of the pandemic, the year when faculty and students were instructed to retreat to virtual classrooms and complete an academic year in the shadows of uneasiness and fear.
Today, however, I invite you to remember 2019-2020 for what happened other than the pandemic. I invite you to remember that in the midst of tremendous and unprecedented change, we in the College of Humanities and Social Sciences maintained an unwavering dedication to educating students about a constantly moving world, elevating their civic lives, enhancing their understanding of what it means to be human, and to employing diversity and creativity for the good of all.
In the 2019-2020 edition of the College newsletter, "Highlights and Signature Stories," we present a handful of the thousands of stories that originate in the lives of our nearly 8000 students, 500 faculty, and 60 staff. Together, these stories remind us what has not changed in the College and reassure us that the future is safe in the minds and hearts of our faculty and students.
You will read about four students who have already identified and established the intellectual spaces with which they will frame their futures. Our students' possibilities are reflected in the success of our faculty. In six different faculty stories, we see that scholarship in both the humanities and social sciences emerges from critically important questions about people, cultures, and society. And in the case of the two alumni profiles, success is defined as much by a commitment to humanity as by an understanding of business.
The newsletter concludes with a pair of bookend moments: an endowment created at the passing of an emeriti faculty member for the department he loved and the introduction of new tenure track faculty members who have just entered their new academic homes.
It would be disingenuous of me to ignore the fact that 2019-2020 was the year that a global pandemic and a social upheaval changed the planet. As a college that honors the refracted knowledge that bends and expands across disciplines, HSS will always be a source of creativity and promise, even—or especially, in moments of the greatest change. So it is not by accident that the recent multi genre examination of racism, social justice and police reform amid COVID-19, includes several voices from HSS. Please follow this link to read, hear, and see Temperatures Rising.
Temperatures Rising

As always, I am deeply grateful for your commitment to the College of Humanities and Social Sciences and to student achievement, community connection, and faculty research. Be well.
OUR STUDENTS

Virtual HSS Symposium
A protest seen through Mexican pop culture.
The study of disgust and its effect on pathogen avoidance.
Wuthering Heights and isolation.
Shakespeare's treatment of lovesickness.
LGBT human trafficking.
The first "Virtual" HSS Symposium held April 30, 2020, introduced a wide range of topics. Twenty-four students presented 10-15 minute talks on their research and then answered questions from the audience. Up to 75 attendees participated in each of the six sessions.
HSS students find that the study of an interesting topic can lead to presenting in the HSS symposium, a spot in a master or a doctoral program, as well as an "A" in a class.
Brianna Ruff, a graduate student in Psychology, related her research with this example: "Someone sneezes at a salad bar. How strong is your disgust reaction on a scale of none to a physical sickness? How does that affect what you do next? Do you go ahead as if nothing happened, eat salad fixings far from the sneeze, or do you immediately leave the restaurant?" Ruff demonstrates how disgust is an evolutionary trait that keeps us away from pathogens that might harm us.
Miguel Quirarte, a graduate student in History, researched the 1968 Tlatelolco massacre in Mexican pop culture. This massacre of student protestors in Mexico at the time of the 1968 Olympics was brought to life by Quirarte through visual and performing arts, and media. Protestors dissatisfied with the government wanted the world to know that life in Mexico was not all glittery gold medals and harmonious sport. Quirarte was awarded the CSUF Emeriti Memorial/Benson Scholarship. He plans to continue his research on Japanese Mexicans and how they helped shape Mexican ethno-nationalism from 1897-1945 in a Ph.D. program.
Rebecka Hahnel, a Psychology graduate student, found that attitudes toward third-party casual sex are a statistically unique predictor of rape myth acceptance for men but not women. "There's a large variability in people believing rape myths (false statements about rape victims, e.g., she was asking for it by how she was dressed.) Often, these rape myths are psychologically damaging to survivors of sexual violence," states Hahnel. She is curious why some people believe these false statements, prejudices, and stereotypes from an informed evolutionary perspective. Hahnel, who recently was awarded the Psi Chi Undergraduate Research grant in collaboration Amanda Golden-Eddy, aims to attend a Ph.D. program where she can further her research on morality and sexual violence.
Sarah Epp, a graduate student in English, studied the theme of isolation in Emily Brontë's life and her novel Wuthering Heights. She concludes that the secondary characters, Cathy and Hareton are distinct from other characters in the novel, fleeing their lives of isolation and choosing deep connection. This transition from death to life demonstrates a dramatic growth and a potential in all humans, and thus provides a hopeful ending amidst dark, disturbing endings for those who choose isolation. Epp intends to apply to a Ph.D. program to study English or Comparative Literature with an emphasis in Critical Theory.
Aspen Dyer, a senior in Sociology, studies the perceptions of male victims of sexual assault by college students. "Societal expectations of masculinity influence stigma around male victims, which in turn results in the minimization of its male victimhood and silence of male victims. Male victimhood can become more normalized, and victims feel more comfortable disclosing and reporting their assaults when these expectations are understood," Dyer states.
David Ortuno, a Sociology graduate student, is inspired by the endless pursuit of unbiased social justice. "There is a difference between social justice and unbiased social justice," he says. The purpose of Ortuno's research is to increase female enrollments in STEM; increase employment of both Black and Latinx senior-level staff; decrease racial intergroup tension created by policies; and eliminate stereotypical representations of both Black and Latinx students in higher education media campaigns. Ortuno has already published three articles with the International Journal of Education and Social Sciences (IJESS).
If you would like to view any of these presentations, you can view them at:
HSS Symposium Presentations

Lessons From Nazi Germany Resistance in Looking at Today's Pandemic Virus, and Other Issues

Isaiah Colton Thompson, religious studies and history major
Isaiah Colton Thompson, a senior with a double major in religious studies and history at Cal State Fullerton, discovered his primary subject, Dietrich Bonhoeffer, in a most unusual way … courtesy of a trashcan and an engaging professor. (Bonhoeffer was a German evangelical pastor, theologian and anti-Nazi dissident. His influential writings focused on Christianity's role in a secular society.)
"I was meeting with one of my professors, Bradley Starr, to discuss my broad research interests," he recalled. "When I mentioned Bonhoeffer, his eyes lit up. He literally reached into his trashcan and handed me a magazine that was advertising a recently published work on Bonhoeffer. I ordered the book, found an area of interest and the rest, as they say, is history."
Thompson's senior thesis on Bonhoeffer and the lessons from Finkenwalde Seminary had been selected for display at the Council on Undergraduate Research's annual "Posters on the Hill."
Council on Undergraduate Research

"I was surprised and incredibly pleased that my poster was selected," Thompson said. "Sixty projects were selected, from across the nation, out of 400 applications. The point of the event is to demonstrate the research being performed in universities across the country and encourage further funding for these programs."
Thompson's project was the only one selected from the state of California for this honor.
The Problem of Discrimination in Nazi Germany
Thompson was particularly interested in "the lessons from Finkenwalde Seminary." The focus of the seminary was the problem of racism in Nazi Germany.
"During the 1930s, Hitler called on Nazi-supporting Christians to bring Germany's churches under the ideals of the Nazi state," Thompson explained. "This included race. The seminary at Finkenwalde resisted those ideas and taught a counter-narrative to combat targeted discrimination. Bonhoeffer directed the seminary and taught many of the classes."
Many, including Nazi-supporting Christians, held the people, the land and the leader of Germany in high esteem. They believed Germany was called to a special path of victory and triumph. In pursuit of this path, certain groups of people were targeted because they did not fit "the ideal" that Germans had in mind. Bonhoeffer, however, saw the flaw and addressed it directly in lectures from Finkenwalde.
The Power of Resistance
"Ultimately, the research reveals the power of resistance," Thompson said. "And it looks at the influence of nationalism on race. Because the Nazis held the ideals of the state in such high regard, they justified sacrificing human beings for those ideals. It also focuses on a deeper issue — the power of ideas.
"Because of my research, I often wonder about the everyday influences that impact my thinking. Where do these ideas come from? Who produces them? Bonhoeffer and the students at Finkenwalde remained cognizant of the ideology of their leaders … and strongly resisted this world view."
Lessons for Today
Thompson believes that some of the lessons of Bonhoeffer resonate today.
"Bonhoeffer and the students witnessed an ideological pandemic — a destructive, violent and deadly virus. It infected government, the educational system and even religious institutions. At its beginning stages, it targeted the elderly and those with health deficiencies. Sound familiar?
"We are in a time where it is not enough to merely prioritize our health but to encourage — from a safe distance — those in our direct community. The Seminary at Finkenwalde is also remembered for its hope. I hope the next generation can look back at this critical time and see that, amid the chaos, confusion and concern, we stand together, bound together in our immediate communities, and provide hope during a time of mass fear and anxiety. We can beat this virus together."
CSU Pre-Doctoral Scholar Explores Narco Culture in Literature

CSU Casanova Pre-Doctoral Scholar Jessica Lombardo goes over a book of poetry related to her research with faculty mentor David Kelman, associate professor of English, comparative literature and linguistics.
"I grew up hearing about the cartels," says Jessica Lombardo, a Cal State Fullerton senior majoring in English, comparative literature and linguistics. Her family came from Sinaloa, the state in Mexico from which came 'El Chapo' — Joaquín Guzmán Loera.
"I was always interested in the differences in how narcos are portrayed here versus there."
Lombardo has been studying narco culture as a McNair Scholar and was recently selected as a California State University Sally Casanova Pre-Doctoral Scholar.
"I first looked at the Mexican narco culture to find out how it all started. The culture was bigger than I expected, and I had to do a lot of historical research just to define what narco culture is."
"Through my research I have found that narco culture varies greatly depending on what geographical (Mexican/American) lens you choose to apply. The simplest way, I think, to explain narco culture — that barely skims the surface of it — would be to view it through the recent popular media portrayal.
"The narcos seen in Netflix's "Narcos," for example, are the popular archetypes. Rich, flashy, violent and male dominant," Lombardo explained. "They are seen in this medium embracing a role where they are acting against the government of both the U.S. and Mexico, and it primarily focuses on their illegal activities as if they were a separate entity."
That acting against the government is what leads to a romanticized portrayal of narcos in Mexican literature, she notes.
"In Mexican culture there is a deep mistrust of the government, because of corruption, that leads to citizens preferring to rely on the narco in their towns, who are often the ones who are seen to protect and help them."
She adds that many narco cartels are known to boost the economy of towns by building tourist attractions, and helping the locals by providing jobs and building schools.
"In Mexico, cartel members could be your neighbors and you don't see them demonized as we do here," says Lobardo. "Drugs are their business, and members of the cartel know not to use what they are selling."
"In a way, they are seen as doing more for the people than the government," Lombardo explains.
This is a completely different narrative than what Lombardo has seen in America. "In America, we focus on just the violence and illegal activities. In American literature, the protagonists are often in the CIA, DEA, or some other law enforcement position, that automatically places the narco as the antagonist."
"There are two very different narratives, as if it were two very different cultures," Lombardo adds. "It's been really interesting to see the shift in how it is perceived even here in Orange County."
Continuing Support for Research and Graduate School
Lombardo is one of 11 underrepresented students at Cal State Fullerton who have begun a new educational journey as Casanova Scholars, working toward a doctoral-level degree and, someday, teaching on a college campus.
"I always wanted to teach," says Lombardo. "It just changed as I got older — from teaching elementary school, then high school. Now I want to earn a doctorate in English, then teach and conduct research as a college professor."
The California State University Pre-Doctoral Scholars Program is a systemwide initiative launched in 1989 to ensure that traditionally underrepresented students have more access to doctoral-level degrees and to broaden the pool of talented faculty members inclined to teach at the CSU. A study of former scholarship awardees indicates that more than 40 percent enter a doctoral program by the term following their predoctoral scholar year.
Ginny Emiko Oshiro

Ginny Oshiro Criminal Justice Major, Asian American Studies Minor, Senior
Ginny Oshiro is acutely aware of the impact Project Rebound can have. "I wouldn't have had these opportunities if Project Rebound wasn't willing to take a holistic look at my application to the university," says Oshiro.
In Fall 2020, Oshiro will begin a doctoral program pursuing research evaluating and expanding the role of "prisoner-led" groups in California's prisons. This analysis could aid in formalizing support and legitimizing prisoner-led activities. "My experience as a formerly incarcerated person, contact with incarcerated individuals, and advocacy efforts put me in a unique position to conduct this research," comments Oshiro.
Oshiro orginially pursued a certification in alcohol and drug studies, and a BA in criminal justice to better understand herself. "I quickly learned that my lived experience was connected to broader social structures. The realization that my community and I were being impacted by the criminalization of addiction, the deinstitutionalization and criminalization of mental illness, the making of mass incarceration, and the construction of a refractory criminal justice system that was never designed to support marginalized people, radically altered my personal and academic trajectory. This knowledge has fueled my passion for critical examination of criminal justice policies and practices."
Under the mentorship of Dr. Veronica Herrera, Oshiro's research project focused on the implementation of California Assembly Bill (AB) 109, specifically, its impact on women in Orange County. This project was important as incarcerated women represent one of the fastest-growing prison populations, but are under-studied in socio-legal scholarship. She presented her work at the 2019 American Society of Criminology conference. Research is often the catalyst for meaningful reforms in the criminal justice system, and one of her goals is to engage in research and advocacy that contribute to significant progressive social change.
Oshiro founded and currently serves as President of Rebound Scholars, a student organization which focuses on supporting formerly incarcerated students and raising awareness about mass incarceration on campus and in the community. "I am very proud to also serve as the Chief of Staff for Project Rebound, where I have the privilege to help currently and formerly incarcerated individuals pursue higher education," Oshiro says. She is also a Women's Policy Institute Fellow on the Criminal Justice Reform Team.
"I am a second-chance student. I am the product of a community that cares for me and believes in me. If I can do this, anyone can do it (with the right community behind you)."
OUR FACULTY 
Lucia Alcalá receives the Spencer Foundation Research Grant on Education

Lucia Alcalá, Ph.D., Assistant Professor Psychology
Recently awarded the Spencer Foundation Research Grant on Education, Lucia Alcalá's research interest is centered on understanding how culture guides social and cognitive development in early childhood and, more recently, in college students. She is exploring the impact of children's contributions to household work on their collaborative and problem-solving skills. She is also examining the impact of service-learning (local and international) on college students' civic development, identity development, and social responsibility.
After obtaining her Ph.D. in Developmental Psychology from USCS as a first-generation college student, Alcalá spent two years working in several Maya communities in Yucatan. She was interested in understanding how mothers and children in these communities conceptualize learning and helping.
Alcalá conducted weekly visits to these communities to observe children helping at school and participating in household chores and community events. She wanted to understand why children help so extensively there and what motivates them to help others. In many indigenous communities, children take the initiative to help, learn, and contribute. In contrast, children in middle-class American communities have limited access to work and are involved in adult-controlled activities.
After conducting interviews with children and mothers, it was clear that for them, helping is a community responsibility, and children are eager to help others. This is not the case in middle-class communities in Mexico and the USA, where children help minimally, and their help is often contingent on rewards or negotiation.
 "My children are my inspiration," says Alcalá, who grew up in a small rural town in Mexico and immigrated to California during her teen years. Her research interest arose out of her experience as an immigrant trying to figure out the cultural values and norms in her host community. "I was trying to raise my children with some cultural values, but we were in a predominantly white community, and some of those cultural practices were not a good fit in this context. So, through my research, I've been trying to understand the role of culture in development and trying to figure out how to successfully participate in the American society without loosing my Mexican-heritage," she continues.
Alcalá's award will allow her to evaluate and explore the impact of cultural values and bilingualism on the development of Executive Function skills in Maya children in Yucatan and European-American children in California. "Executive Function skills (attention, working memory, and mental flexibility) work as the 'Air-Traffic' controller of our minds responsible for successfully engaging in goal-oriented behavior," she explains. She will be assessing Executive Function skills using a series of standardized and exploratory tasks, as well as ethnographic observations of children's participation in family and community activities. She hopes that findings from this project could inform educators on the ways they can support children's development of Executive Function skills building on the cultural practices that children bring into the classroom.
"Find what research question speaks to you, to pay attention to what brings you joy and passion when you are learning in class or reading your textbook, and pursue this passion. Look for research experience to explore different areas of research to find what works for you."
Helping with cooking
Aging Studies Expert: Social Distancing to Have Multiple Impacts on Older Adults
Laura Zettel-Watson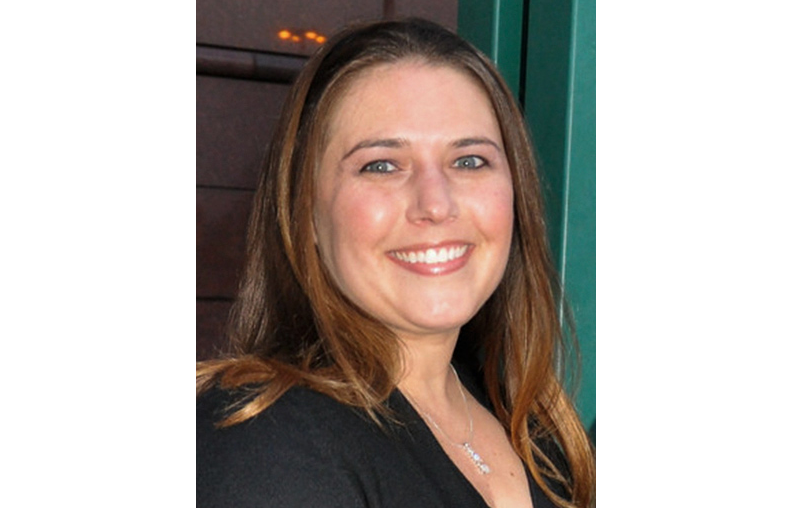 Laura Zettel-Watson, Ph.D., professor of psychology and aging studies program coordinator
Social distancing has become the rallying cry of the COVID-19 pandemic, but a Cal State Fullerton aging studies expert cautions that the isolation that inevitably stems from it can lead to additional physical and mental health consequences for older adults.
"Social distancing impacts older adults across multiple health domains, especially for those who need to practice in-home self-isolation," says Laura Zettel-Watson, professor of psychology and aging studies program coordinator.
"When humans are stressed or scared, they seek out the support of others. Social distancing restricts the ability to receive such support."
How Social Distancing Impacts Physical Health
Physically, social distancing by staying home can lead to a decline in positive health behaviors, including diet, sleep and exercise. "As fresh foods become harder to access, diet may become less balanced, which can harm nutritional health and increase obesity risk," explains Zettel-Watson.
Physical activity, in particular, is impacted by home confinement. "If older adults are restricted from moving about outdoors or attending exercise classes, mobility problems and disability can be exacerbated," she says, adding that the stress associated with social distancing can worsen hypertension and overall heart health.
For older adults who depend on meal delivery services or transportation assistance, continuing these essential services may also expose them to a greater risk of getting sick.
Mental Health Effects of Self-Isolation
Not being able to leave home can create a host of mental health issues, such as feeling like one's freedom or independence has been revoked.
"Some will suffer stress over not having basic necessities or a clear path to obtaining them," says Zettel-Watson. "Others will have routine appointments postponed or religious services canceled, which are often the primary social interactions for many."
Stress, anxiety, poor sleep, reduced exercise and lack of interaction with others can also increase cognitive impairment for some individuals, she says, and depression and anxiety also are common. "People of all ages are susceptible to these outcomes, but older adults, especially those over 85 and with health issues or mobility problems, tend to be at greater risk."
Perhaps most at risk in the current social distancing model, she says, are older adults who previously engaged in high levels of social participation, such as quality face-to-face interactions with friends, neighbors, children and grandchildren.
Additionally, caregivers should pay special attention to rural elders who are geographically isolated and unable to venture out to stock up on supplies or seek medical attention.
"Older adults, already at relatively high risk for abuse or fraud, may find themselves at even greater risk during social distancing," warns Zettel-Watson. "They should be on alert for people who are out to take advantage of them or profit from declining supplies and rising panic."
Tips to Manage Social Distancing
Efforts by older adults and caregivers can mitigate the negative aspects of social distancing and help older adults survive the pandemic, shares Zettel-Watson.
"Independently living older adults should focus their energy on maintaining positive health behaviors, including eating balanced meals, exercising and sticking to established sleep schedules," she advises.
"Those who find themselves in tight quarters with a spouse/partner or extended family may need to establish boundaries for space or 'alone time' to reduce social strain and preserve positive feelings toward one another."
For older adults who are not otherwise high-risk, it may be possible to exercise or conduct visits in spacious outside areas, she says.
Technology — which has become imperative during the present health crisis in allowing people to work from home, continue their studies, and communicate with friends and family — can both increase and decrease the impacts of social distancing, says Zettel-Watson.
"Older generations are less likely to experience a smooth transition to technology," she says, underscoring that those most at risk are often the least technologically savvy.
"However, when motivated to adopt a new technology, research shows that older adults tend to be quite successful adopters," she shares. "Now is an excellent time for people of all ages to learn how to engage in video chats, shared online games, and even telemedicine and online health care management."
Mapping the Gay Guides Project Plots Historical Spaces on a Digital Map
Eric Gonzaba on Visualizing Queer Space in America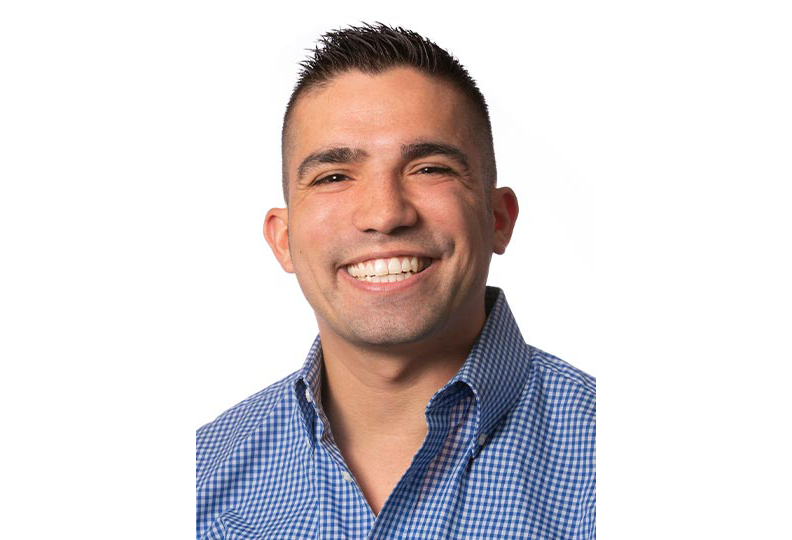 Eric Gonzaba, Ph.D., assistant professor of American studies
When Eric Gonzaba travels across the United States, he often wonders about the history of the places he passes through — specifically, their queer history.
The Cal State Fullerton assistant professor of American studies is the co-primary investigator and content manager of the newly launched Mapping the Gay Guides project, which plots gay spaces listed in Bob Damron's Address Books on a digital map.
The Damron books are a series of travel guides for gay and queer travelers dating back to the 1960s. Listings include bars, cocktail lounges, bookstores, restaurants, bathhouses, cinemas and other establishments that cater to gays.
"When we think about gay history, we often think of San Francisco or New York. But there's plenty of amazing gay history outside those cities," said Gonzaba, noting that even a Waffle House in his home state of Indiana is listed as a former gay space.
By plotting Damron's guides on a map, researchers can begin to see patterns over both location and time — inviting additional exploration of LGBTQ issues in America.
"It's exciting to think that queer history is everywhere," said Gonzaba.
The research team has mapped queer spaces in 31 states plus the District of Columbia, between the years of 1965 to 1980, with plans to map the remaining states by the fall.
America's 'Collapsing Gay Geography'
"Gayborhoods have long been thought of as dying," said Gonzaba, who personally observed this while a doctoral student at George Mason University.
"When I was writing my dissertation, D.C. was losing gay bars right and left. Does that mean that there's no more gay culture? No. It just means people's lifestyles are changing," he explained.
"Perhaps this kind of physical space isn't needed anymore, whereas in the '60s and '70s, it was really important for gay men to have a bar in their neighborhood or to visit a city that had a space just for them."
Mapping the Gay Guides, with its intent of offering insight into the queer world, is funded by a Research, Scholarship and Creative Activity Incentive Grant from the California State University Chancellor's Office.
"The funding allows us to map Damron's guides from 1965 to 1980. That's 15 years of history, both before and after the Stonewall Riots of 1969," said Gonzaba.
The researchers point out that the Damron address books are not a perfect source — they largely understand the gay world from the perspective of a San Franciscan, white gay man — but they are perhaps the most prolific set of listings spanning six decades.
As of 2020, Damron's books are still in publication, though discontinuation of the guides is imminent in the internet age.
"Damron's early guides were incomplete and sometimes inaccurate," said Gonzaba. "But they give us a platform to begin having conversations about this collapsing gay geography."
Open Datasets for Researchers
"The point of digital history is not to confirm what we already know. It's to try to find things that we didn't," Gonzaba emphasized.
For example, the research team was surprised to find more than 7,000 listings for gay spaces in the South, between 1965 to 1980.
"We're shocked by the sheer number of listings in the South, which people think of as inherently homophobic. Damron's guides suggest there was plenty of gay culture in the South, even before Stonewall."
Other observations are more insidious, he said. Spaces labeled "blacks frequent" (B) in the guidebooks, are likely to also be labeled "raunchy types" (RT), a term Damron links to places full of vice, crime and deviance.
"We don't know if that's intentional or not, but I think there's plenty to explore in terms of Damron's projections of how African Americans are portrayed in the gay community."
The team is most looking forward to seeing the data from the 1980s, said Gonzaba. "We want to see what happens to the gay world during the AIDS crisis."
One misconception of digital history, he said, is that projects will live forever on the internet. "People think when you digitize something, you don't need the physical copy anymore. But data is destroyed all the time on the internet."
To that end, the research team's long-term goals are to find a reputable institution to house the data on its servers in perpetuity — without censoring or withholding any information — and to secure funding to plot the rest of the guides, from 1980 to the present.
"Our methods and our ethics tell us that the data is not ours. It's for everyone, and especially researchers, to use," said Gonzaba. "We want people to have access to this data, so they can begin to ask their own questions." 
Mapping the Gay Guides project

Sara Johnson Receives CSU's 2019 Faculty Innovation and Leadership Award
Anthropologist Honored for Planting Urban Agriculture Research Program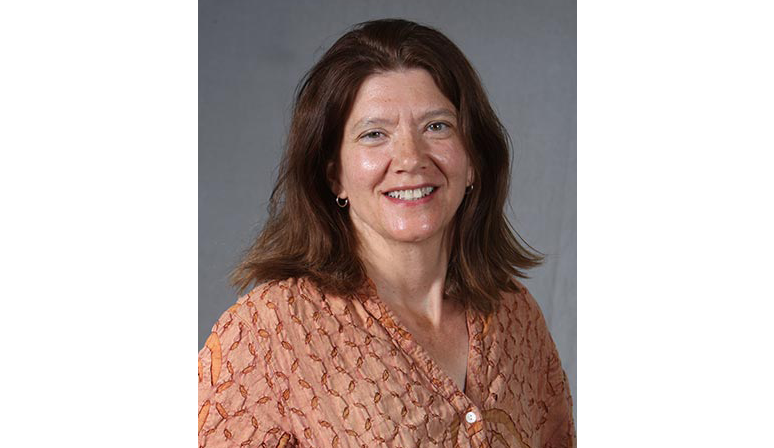 Sara Johnson, Ph.D., Professor of anthropology and director of U-ACRE
When Sara Johnson joined Cal State Fullerton's Division of Anthropology nearly 20 years ago, she dreamed of a program that would give students opportunities to conduct research while also improving local food systems.
Her dream came to fruition in 2011 when she founded the Urban Agriculture Community-based Research Experience (U-ACRE), an award-winning program that involves students in research focused on food insecurity, nutritional sufficiency, environmental justice and sustainable agriculture.
U-ACRE

In recognition of her efforts, the professor of anthropology has been named a 2019 recipient of the California State University's Faculty Innovation and Leadership Awards. The award acknowledges CSU faculty members who have demonstrated leadership to improve student success and outcomes in courses with traditionally low success rates or persistent equity gaps.
Approximately 300 service-learning students and 50 stipend-supported fellows have participated in U-ACRE to date, working with K-12 schools, nonprofit and community organizations to identify specific problems and actively contribute to designing and conducting research.
"The elements of U-ACRE came together over many years," said Johnson. "CSUF's teacher-scholar model came to life for me by involving students in research. As more studies delineated the benefits of experiential learning, I increasingly wanted to bring it into my classes.
"U-ACRE builds student confidence to excel in classes, to persist through challenges, to continue their education beyond their undergraduate degree, and to pursue careers that they may have thought out of reach or may not have known existed"
Largely funded by the USDA National Institute of Food and Agriculture's Hispanic-Serving Institutions Education Grants Program, U-ACRE has garnered approximately $1.7 million in external funding and has received such honors as a 2017 Best Practice Award from the California Higher Education Sustainability Conference and a 2014 New York Life Higher Education Civic Engagement Award.
Melanie Nhan, a business administration major, recently shared in an Orange County Register article how participating in U-ACRE has enhanced her educational experience.
"U-ACRE welcomed me with open arms and gave me the opportunity to enrich my passions," she wrote. "As I work on the projects, I'm able to use my skills as a student in the Mihaylo College of Business and Economics to ... make connections between the commerce world and the agriculture projects. This was exactly what I hoped to find upon entering Cal State Fullerton — the connection between my passion and my academic career. In these programs that break barriers and allow for the mentoring of individuals with shared interests and drive, I am able to thrive as a Titan."
Selected from more than 230 nominees, Johnson will receive a $5,000 cash award and $10,000 will be allocated to her academic department for ongoing activities. She and 18 other honorees from the CSU system, will be recognized at the Graduation Initiative 2025 Symposium in mid-October.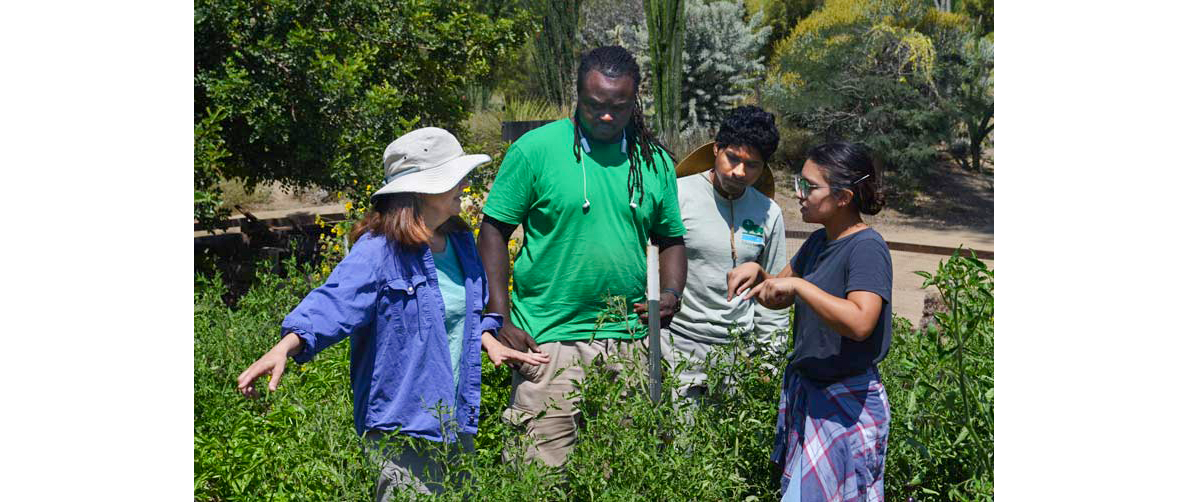 In the Fullerton Arboretum, professor of anthropology Sara Johnson collaborates with Monkey Business Cafe coordinator Roy Reid, U-ACRE fellow Anselmo Mayo and U-ACRE research assistant Mitsue Escobar.
CSUF's Kenneth Van Bik Awarded National Science Foundation Grant
Linguistics Researcher to Study Myanmar's Endangered Languages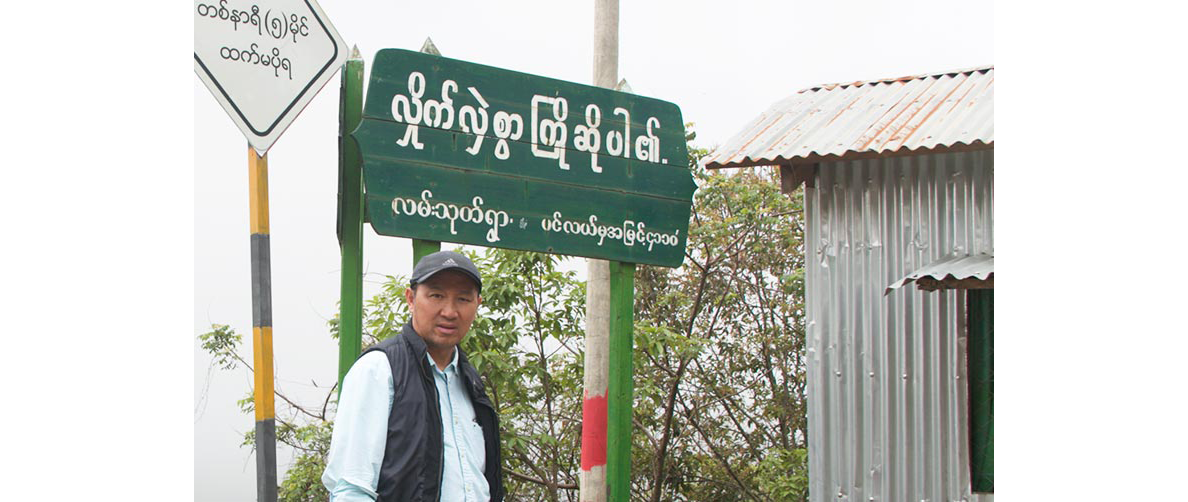 Kenneth Van Bik, Ph.D., a Cal State Fullerton assistant professor of linguistics
The son of a Bible translator, Kenneth Van Bik was introduced to the power of language at an early age.
"My father spent about 16 years translating the Bible into Hakha Lai, so my interest in linguistics really began at the family dinner table," said the Cal State Fullerton assistant professor of linguistics. "What excites me about this field is finding how people are connected by investigating how languages are related and not related."
With nearly two decades of linguistics research in the Tibeto-Burman area, Van Bik was recently awarded a National Science Foundation grant to study six endangered languages in his native country of Myanmar.
Only about 600 of the world's 6,000 languages are stable, according to David Crystal, author of the Cambridge Encyclopedia of Language.
"When a generation of youth in a small community is under pressure to switch to the surrounding dominant language, that language would be considered endangered," explained Van Bik.
Such is the case for at least six minority languages in the Chin State of Myanmar: Tapong, Vanha, Lamtuk, Sakta, Mkaang and Taungtha. To date, the languages have only been recorded in fragmented wordlists, in part because of limited access to the region.
"The minority areas had been off-limit to westerners after the military took over the country in 1962," explained Van Bik. "The regime feared that western scholars would document the human rights violations. Only with the implementation of a democratic government after the release of Aung San Suu Kyi in 2010, was the ban lifted.
"There is a window of opportunity for research on these languages, which has not been open for over half a century."
A "cultural insider," Van Bik will play a key role in furthering access to the local communities.
"Having grown up there, I know how to navigate the local politics in order to advance our research," he said. "My knowledge of the cultures and the country's laws will help us manage the unspoken social norms in the right manner."
Van Bik holds a doctorate in linguistics from UC Berkeley and will conduct the research alongside associate professor David Peterson of Dartmouth College beginning in September. Under the grant, students from both faculty members' universities will have opportunities to participate in research and language documentation. Materials collected under the project will be archived with the Pacific and Regional Archive for Digital Sources in Endangered Cultures.

Lamtuk Orthography group meeting
Benjamin Cawthra Featured in Film About the Late Jazz Musician
History Professor Lends Expertise to New Miles Davis Documentary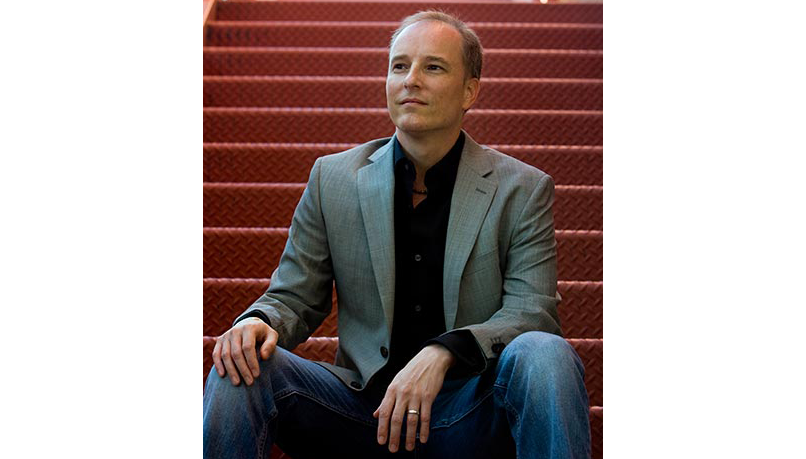 Benjamin Cawthra, Ph.D., Professor of history and associate director of the Lawrence de Graaf Center for Oral and Public History
Benjamin Cawthra, a Cal State Fullerton professor of history, recently lent his voice to a documentary on the legendary jazz trumpeter and composer, discussing the artist's early life, his beginnings with Columbia Records and the "Miles Ahead" album cover.
"Miles Davis: Birth of the Cool," which debuted at the Sundance Film Festival in January, is currently making its way throughout the country.
"I was lucky to be included in the documentary, along with so many people who knew him and played with him," said Cawthra, who began researching the late artist in the early 1990s. "As the film shows, not everything about Davis the man is admirable, but Davis the artist continues to inspire."
How did you begin studying such jazz musicians as Miles Davis?
"I was always drawn to the music, but it came into focus as a research project when I curated an exhibition on Davis's life at the Missouri History Museum in St. Louis. That show opened in 2001 for the 75th anniversary of his birth. My book, 'Blue Notes in Black and White: Photography and Jazz,' is a combined study of the interactions between music and photographers against the backdrop of race in the mid-20th century United States. Of course, there is a chapter on Davis."
In your research about Davis, what were you most surprised to learn?
"Just how carefully he projected and managed his own image. It seems to be the case that he never took a bad photograph, and that was very much by design on his part. For an early Columbia Records release, 'Milestones,' Davis stares directly into the camera while wearing a green Oxford cloth shirt and sitting in an up-to-the-minute, mid-century modern chair. Personifying a new era of African American confidence and insistence on social change, Davis was determined to be anything but invisible."
If you had the opportunity to interview Davis today, what would you ask?
"I think I would interview Davis about boxing, clothes, cooking, painting — he spent a lot of time on his artwork in his later years — and his father, who was a dental surgeon and follower of black nationalist Marcus Garvey, and maybe get around to some questions about photography and music if he was still talking to me.
"Davis was not interested in looking back at past accomplishments and became impatient in interviews with questions about whatever happened in 1965. He was adamant about the music speaking for him."
Miles Davis: Birth of the Cool

OUR EMERITI AND ALUMNI
Robert R. Hodges Fellowship Endowment Established
$400,000 Bequest Will Benefit English, Comparative Literature Students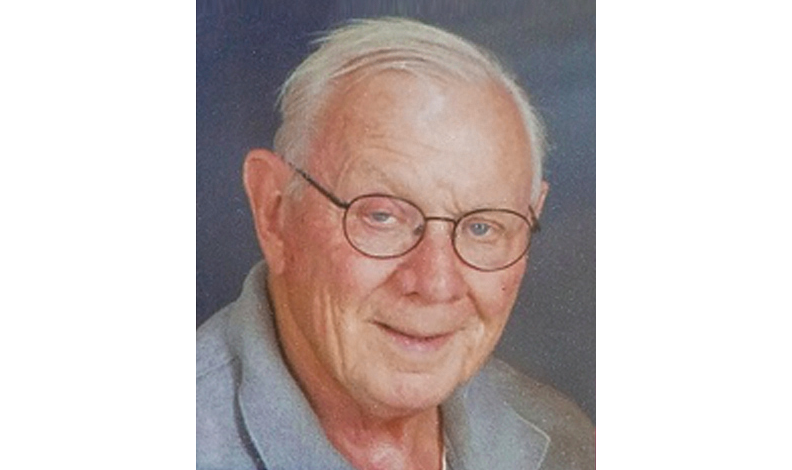 Robert R. Hodges, professor emeritus of English (1928-2020)
An endowment of $400,000 in the name of Robert Hodges, professor emeritus of English, has been established to support fellowships for undergraduates and graduate students pursuing academic degrees in English or comparative literature.
Remembered for his "sharp wit, keen perceptions and remarkable memory," Hodges, who died Feb. 21 at the age 91, joined Cal State Fullerton's Department of English in 1965 and retired in 1993. He was an important contributor to the development of the curriculum in English. During his 28 years of service, he taught American literature classes as well as undergraduate and graduate classes on the modern novel. An expert in the work of Polish-British novelist Joseph Conrad, Hodges penned a book called, "The Dual Heritage of Joseph Conrad."
"Robert was unfailingly devoted to his students, and it was his wish that a generous bequest be left to the English department to create a fellowship to assist future students," said Howard Seller, his longtime friend and also a professor emeritus of English. "Although this wasn't expressly noted in his estate, as the trustee, I knew this is what he would have wanted."
The gift is designated to support both the annual Robert R. Hodges Fellowship and to create the corpus of the Robert R. Hodges Fellowship Endowment.
Professor Robert R. Hodges joined the faculty of the CSUF English Department in 1965, when the University, still in its first decade, was known as California State College, Fullerton. He was an important contributor during these early years to the development of the undergraduate and graduate curriculum in English. Many of the courses that focus on the novels in England and the United States after 1900 were originally developed and taught by Professor Hodges.
Fighting Human Trafficking
Blythe Hill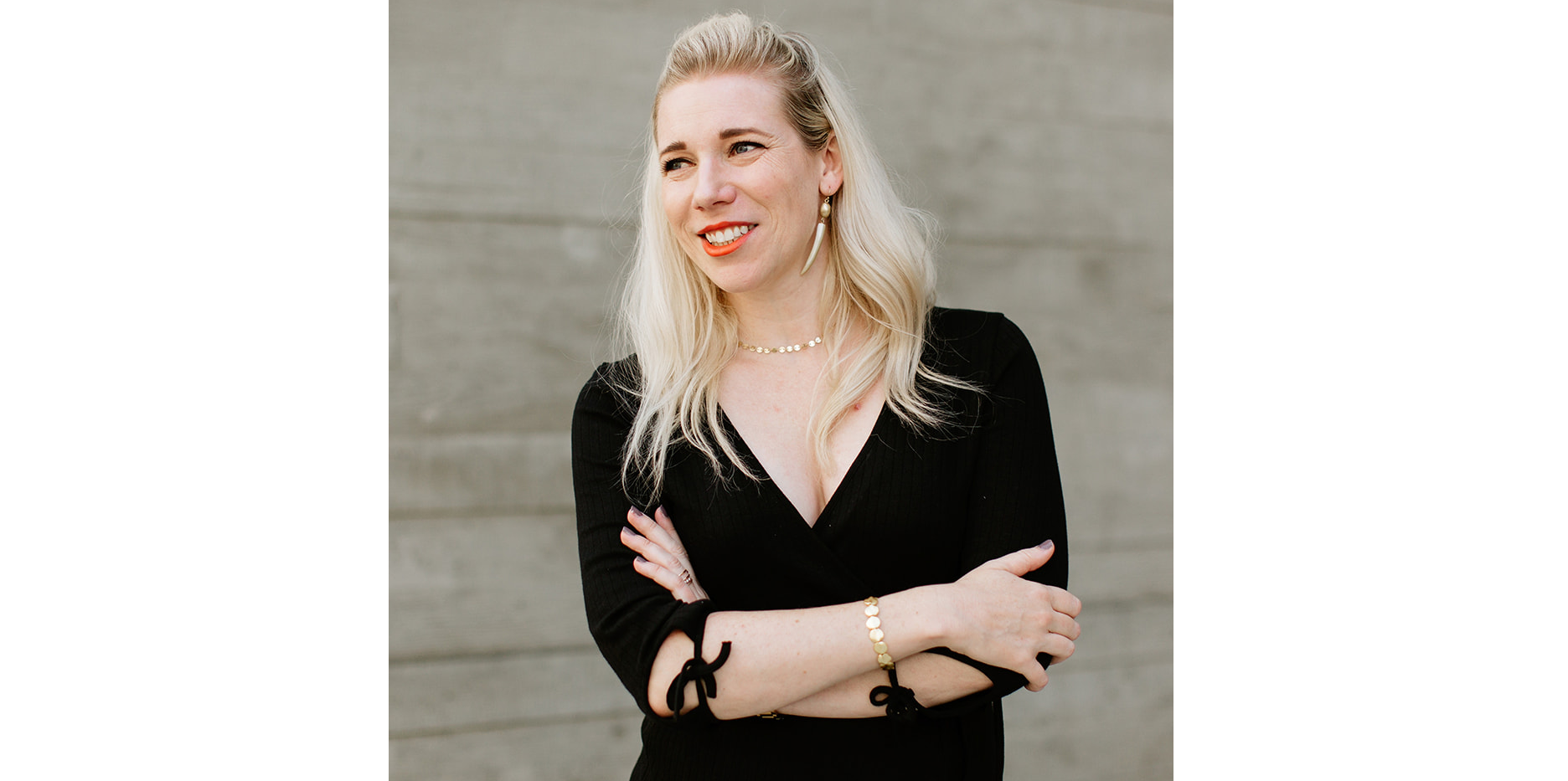 Blythe Hill: BA and MA in English, CEO/Founder of Dressember Foundation
"You don't find your passion' you build it. Big things are built slowly, unglamorously, through small, consistent actions."
"I first learned about human trafficking while I was an undergraduate student at Cal State Fullerton. I came across an article about sex trafficking in India and it stopped me in my tracks. I was absolutely horrified, and felt a sense of personal urgency I had never felt before."
Today, Blythe Hill '08, '11 (B.A., M.A. English) is the CEO and founder of the Dressember Foundation, an anti-trafficking organization that engages women and men in the fight to end modern-day slavery.
In six years, Dressember has raised $7.5 million for anti-trafficking programs across the world, from prevention and intervention to rescue and restoration. Hill has shared her story, "How a Dress Can Change the World," via TEDx Los Angeles Public Library; and the nonprofit has been featured by Forbes, Glamour, InStyle, Good Housekeeping, Cosmopolitan and Relevant magazines, as well as the "Today" show.
And it all started with a dress.
"For years, I tried to find a way to engage in the anti-trafficking fight, but the conventional pathways (i.e., criminal justice, social work) didn't feel true to who I am and how I'm wired," said Hill, who also has a strong interest in fashion. As a personal style challenge, Hill began wearing a dress every day in December. In 2013, she added a cause — asking friends and family to donate funds for anti-trafficking and hoping to raise $25,000. They hit the goal in three days and raised $165,000 in a month.
"During our annual campaign, thousands of people around the world commit to wearing a dress or a tie every day during December as a way to raise awareness and funds for anti-trafficking programs," she explained. "It's a fun, easy way to be part of a global community and have a significant impact.
Hill credits her two-time alma mater for laying the foundation for her career, particularly the creative writing classes that helped hone her storytelling skills. "Studying English taught me the importance of clear communication. I engage in speaking and writing opportunities on a regular basis, so it's important that I organize my thoughts in a way that is compelling and clear. My studies at CSUF also prepared me to read and synthesize large quantities of research materials pertaining to trafficking. My creative fiction and creative nonfiction course writing courses were helpful in honing my skills in storytelling-- telling stories in a way that is not only truthful factually but emotionally honest and compelling."
Dressember recently announced partnerships with Anti-Slavery International, an organization that helps businesses clean up their supply chains to erradicate labor trafficking; Truckers Against Trafficking, which trains individuals in the trucking industry to spot trafficking; and The Freedom Story, an organization that promotes ethical storytelling to bring awareness to trafficking in Thailand.
Anthropology is Everywhere
Connie Morales Gutierrez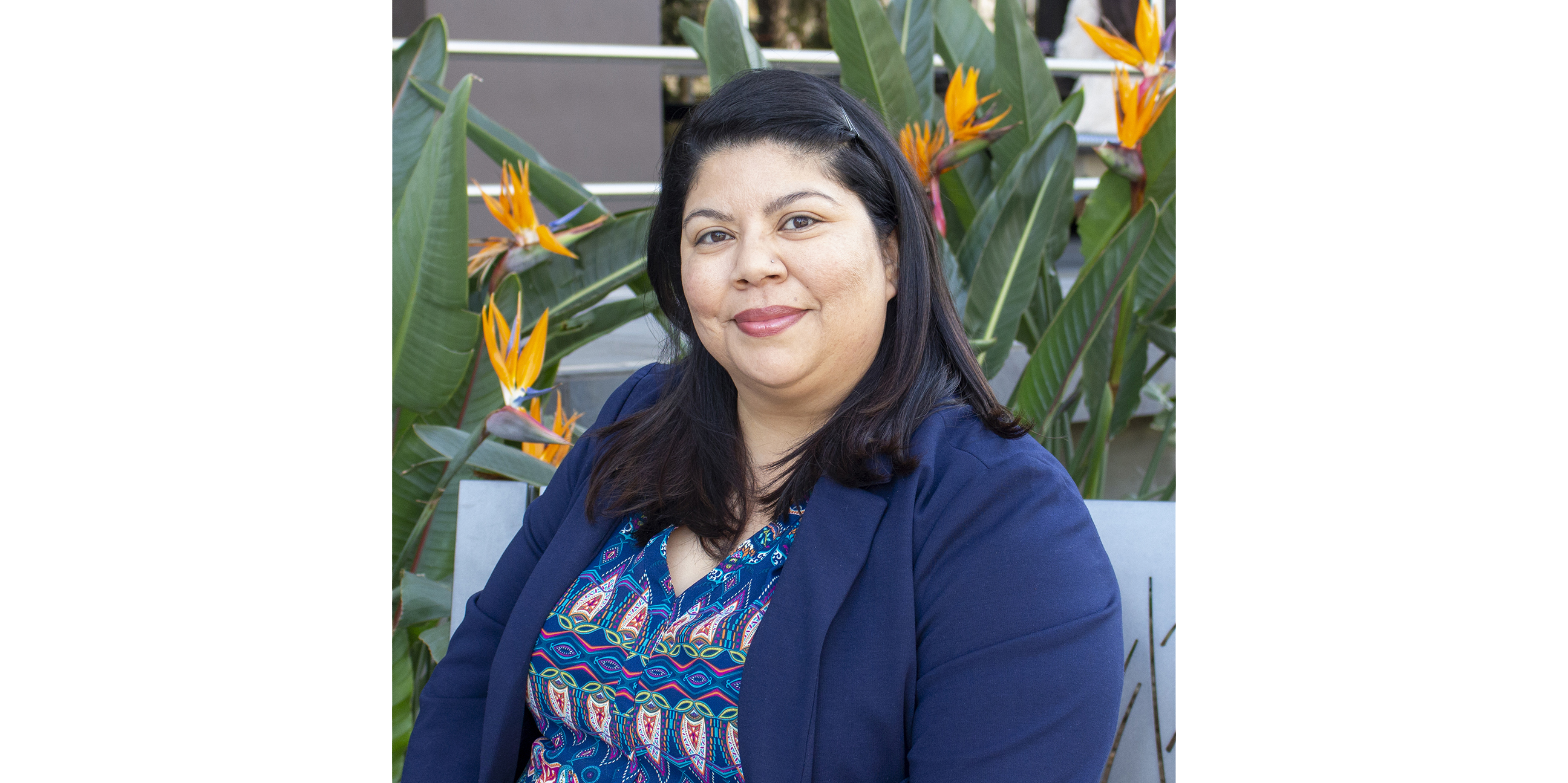 Connie Morales Gutierrez: Director, Disabled Students Programs & Services (Community College Administrator), B.A/M.A. Anthropology / Ed.D (In-Progress)
"Anthropology is everywhere, and in everything, I do on a daily basis. Being rooted in Anthropology helps me persist in this goal!"
Upon taking her first anthropology class and museum studies course at her local community college, Connie Morales Gutierrez knew she had found her major. "It aligned with my loves for learning about different cultures and museums, which are my happy places." Gutierrez worked with Dr. Carl Wendt on his archaeological project in Veracruz as an undergraduate and grad student. The culmination of which was a graduate thesis and museum exhibition at the Museum of Anthropology in Xalapa, Veracruz.
Gutierrez leads a team of faculty, classified staff, and student workers who support students living with a disability access higher education. Her department provides academic counseling and accommodations that support individual learning needs and goals. "My passion for service, navigating cultures, and interacting with students to meet their needs is something I can do confidently coming from a background in Anthropology." Community college leadership keeps her connected to students and provides her the ability to serve first-generation college students like herself and help them navigate the world of higher ed."
After spending some time at local community college, training as a professional sign language interpreter, and finding her passion for Anthropology, Gutierrez transferred to CSUF to major in Anthropology with a focus on archaeology and museum studies. Gutierrez is a first-generation college student and a proud third-generation Mexican American. She has also worked as a professional sign language interpreter for over 15 years and worked as an interpreter on campus while pursuing her undergraduate and graduate degrees.
Asking for help is the hardest thing for me to do, but doing so has allowed me to get to where I am."
"Life is always going to present challenges, and throw curve balls your way. Your major might change, and sometimes you find yourself in a career not even related to your major; however, you will acquire skills and education at CSUF that will prepare you for a rich future. It will also be a pleasant surprise when you realize that you are using the skills learned in your major, even when not employed in that field. Though I majored in Anthropology both for my B.A. and M.A., my current job is not directly related to the field, however learning how to navigate cultures, respect the different perspectives we all have, and appreciate the various backgrounds and norms that we bring to our workplaces, has helped become a successful leader, student advocate, and colleague."
SHINING THE SPOTLIGHT
Eight New Scholars Join College of HSS
Representing the humanities and the social sciences, eight new faculty members joined Cal State Fullerton's College of Humanities and Social Sciences in the fall of 2019.

Ella Ben Hagai, Ph.D.
Ella Ben Hagai, Assistant professor of Psychology. Ph.D. Psychology, University of California, Santa Cruz
Research interests: Social Psychology, Critical Multicultural Psychology, Intergroup Conflict, and Reconciliation. LGBTQ+ Psychology

Josh DiPaolo, Ph.D.
Josh DiPaolo, Assistant professor of Philosophy. Ph.D. Philosophy, University of Massachusetts, Amherst
Research interests: Epistemology of political, religious, & ideological belief. Fallibility, self-deception, & self-ignorance. Belief revision. Extremism & radicalization.

Eric Gonzaba, Ph.D.
Eric Gonzaba, Assistant professor of American Studies. Ph.D., History, George Mason University
Research interests: race and sexuality in American culture, African American and LGBT history, nightlife, politics of pleasure and leisure
Tala Khanmalek, Ph.D.
Tala Khanmalek, Assistant professor of Women and Gender Studies. Ph.D., Ethnic Studies, University of California, Berkeley
Research interests: women of color feminisms; feminist science studies; public health history; oral history; critical race and ethnic studies; and law, literature, and embodiment

Latoya Lee, Ph.D.
Latoya Lee, Assistant professor of Women and Gender Studies. Ph.D., Sociology at SUNY Binghamton
Research interests: Critical Race Theory, Social Movements, Black Feminisms, Women of Color Feminisms, Critical Media Studies, Cyber-Technology, Digital New Media, Virtual communities and identity constructions, social media, hashtag activism, disciplining/policing of the body, crime and violence and Black Women's health and reproduction.
Brian C. Lovato, Ph.D.
Brian C. Lovato, Assistant professor of Politics, Administration, and Justice. Ph.D., Political Science, University of California, Santa Barbara
Research interests: critical theory, Black political thought, Caribbean political thought, decolonization

Celia Martinez-Saez, Ph.D.
Celia Martinez-Saez, Assistant professor of Modern Languages and Literatures. Ph.D. Spanish and Latin American Literatures and Cultures, Ohio State University
Research interests: Contemporary Spanish Literature and Cultures; Race and Gender in Contemporary Spain; Visual and Media Studies; Performance Studies

Kristin Denise Rowe, Ph.D.
Kristin Denise Rowe, Assistant professor of American Studies. Ph.D. African American, Michigan State University
Research interests: Body politics; hair and beauty culture; race and popular culture; cultural studies; social media/new media, feminism(s) and sexuality
Follow Our HSS Facebook page

Support
For additional information or to learn more about opportunities for investment and support in the College of Humanities and Social Sciences, please contact Alina Mircea-Trotz at amircea-trotz@fullerton.edu or 657-278-2559.
Questions or Comments
Please contact Mari Migliore at mmigliore@fullerton.edu
Photo Credits: UACRE Garden photos by Sara Johnson. Blythe Hill photos courtesy of Blythe Hill.
All additional photos in Spark page are decorative images.