HSS Study Abroad 2020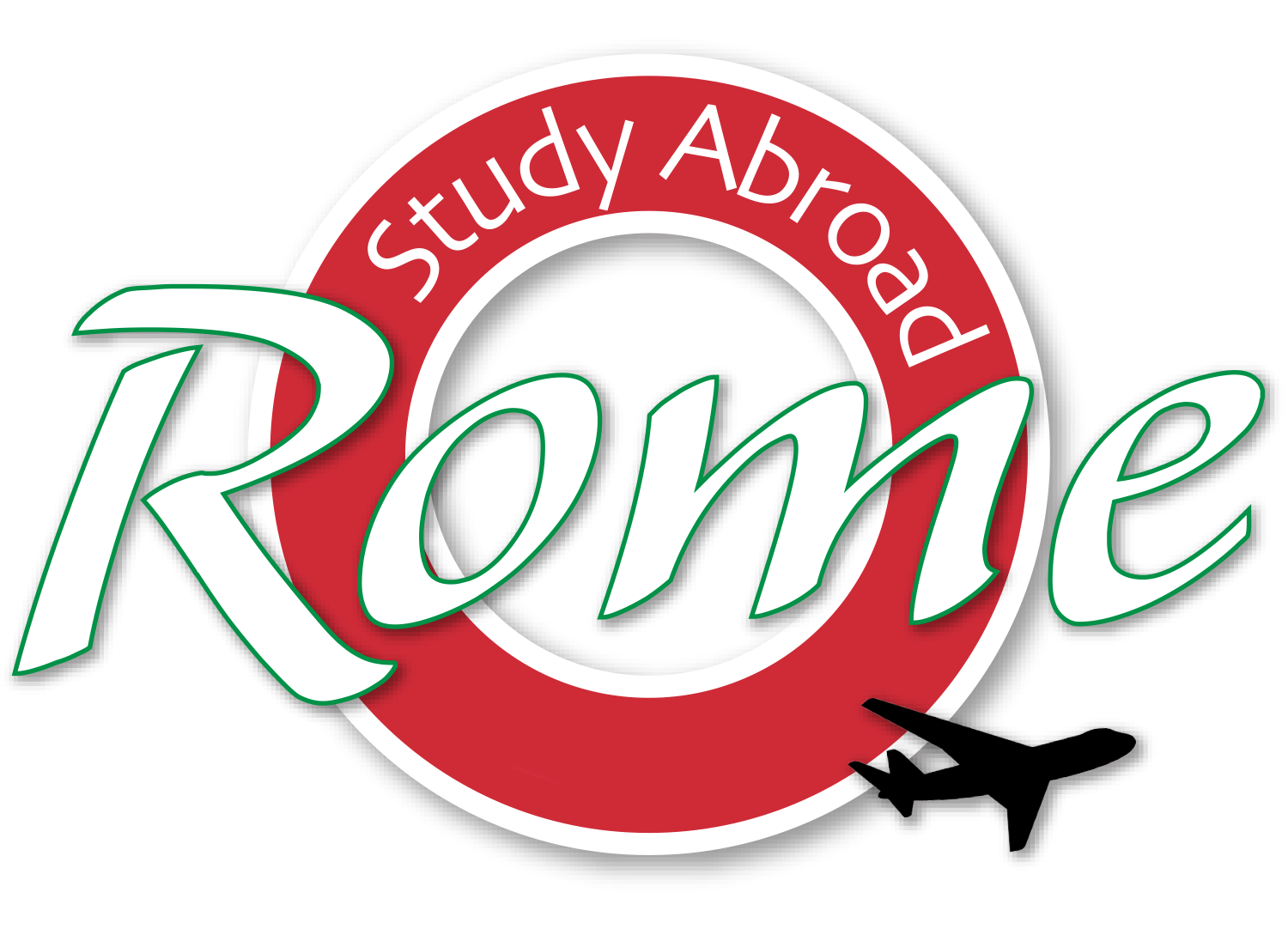 Summer 2020 Study Abroad canceled due to health and safety concerns
About the Program


Rome is the capital of Italy, a world heritage site, an artistic treasure house, an archaeological wonder, a primary tourist destination, a home for immigrants and refugees, the center of one of Europe's great ancient empires, and seat of the world's largest Christian denomination. Rome is layered with centuries, clothed in ages, burdened by time and defined by it. Learn the history of this place, marvel at its varied art and architecture, and ponder Italy's complex present. Students will spend four weeks living in and touring Rome, studying Roman history, contemporary Italian society, and American cultural engagement with Italy over time. They will live in apartments in Rome with the city itself as a major text. Tours and site visits will comprise a major portion of the experience. From Rome's central location means convenient travel to Tivoli, Naples, Herculaneum, Pompeii, Sorrento, Capri, the Amalfi Coast, Sicily, Assisi, Perugia, Florence, Pisa, the Cinque Terre, Milan, Ravenna, Venice, and many more historical, cultural, and natural sights that make Italy one of the richest travel destinations in the world.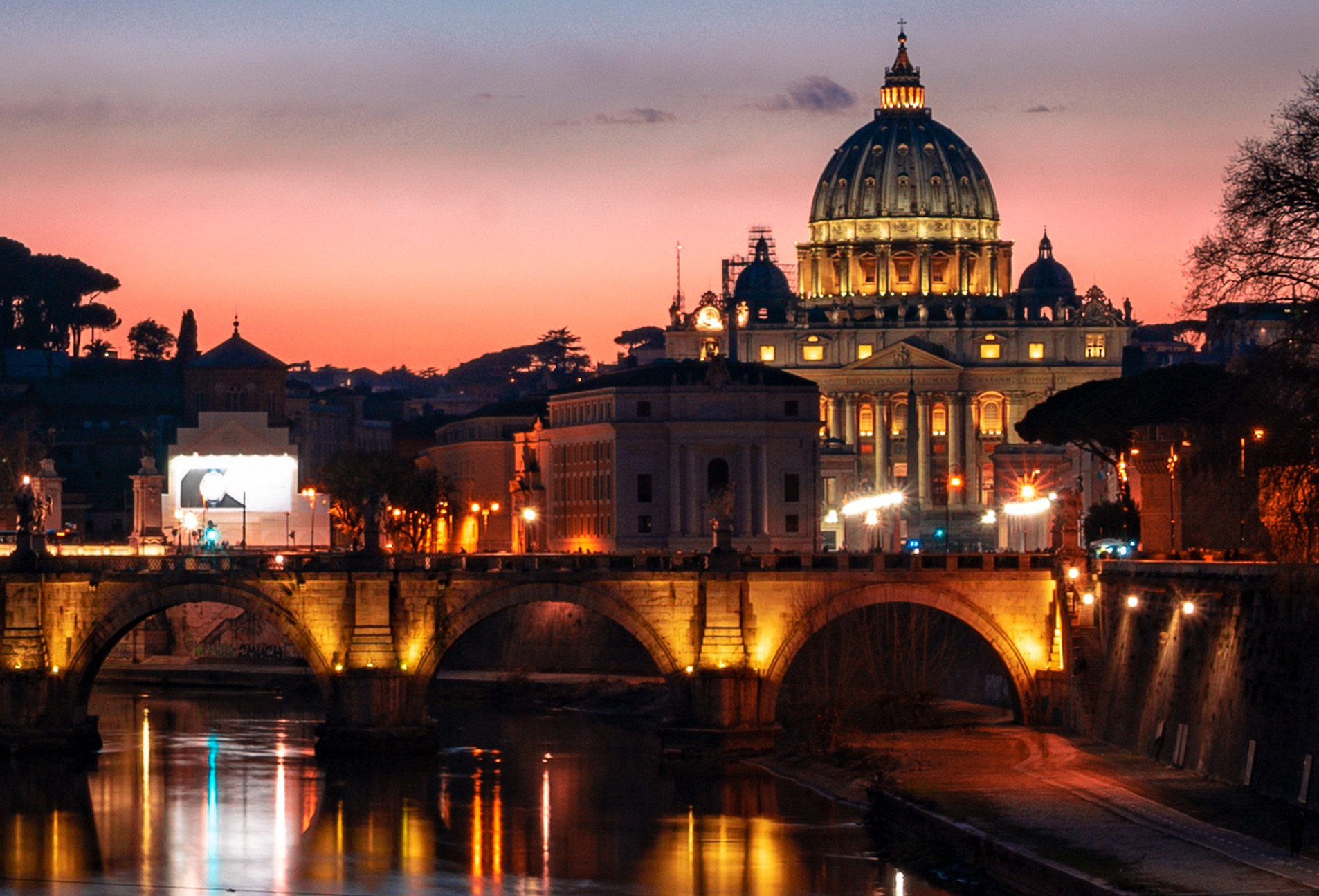 Program Highlights


PROGRAM IS OPEN TO ALL MAJORS
Earn 6 units of upper division CSUF course credit
A travel pass for unlimited travel on the buses, trams and metro in the central zone of Rome
Many program fieldtrips and social engagement activities such as:

Tours of Ancient Rome sites, including the Colosseum, the Forum, the Capitoline Hill, the Pantheon, and more.
Tours of the Vatican Museums and Sistine Chapel, and St. Peter's Basilica, Castel Sant'Angelo and the Villa Borghese galleries.
A cycling tour to ancient catacombs and aqueducts on a cycling tour.
Other cultural events and gatherings: an Italian cooking class, an excursion to a 16th century artisanal winery in Frascati, and more.
Live in the Eternal City and walk great neighborhoods such as Trastevere and the Janiculum Hill, Aventine, and Monti for great food, shops, and views.
Try to decide which Roman fountain is your favorite.
Take the train for Tivoli, Florence, Naples, and other sites across Italy. 

SCHOLARSHIPS ARE AVAILABLE
Why I Studied Abroad
"Only one percent of college students study abroad, and I'm so glad that I chose to be one of them. Studying abroad in London was a dream come true, and being able to support my expectations with some firsthand experience was both a challenge and a reward. If you're truly prepared to immerse yourself in another culture and ingest what it has to offer, it will change you - for the better. I highly recommend that you take the plunge!"
-Kirsten O'Brien, 2016
Photos from Abroad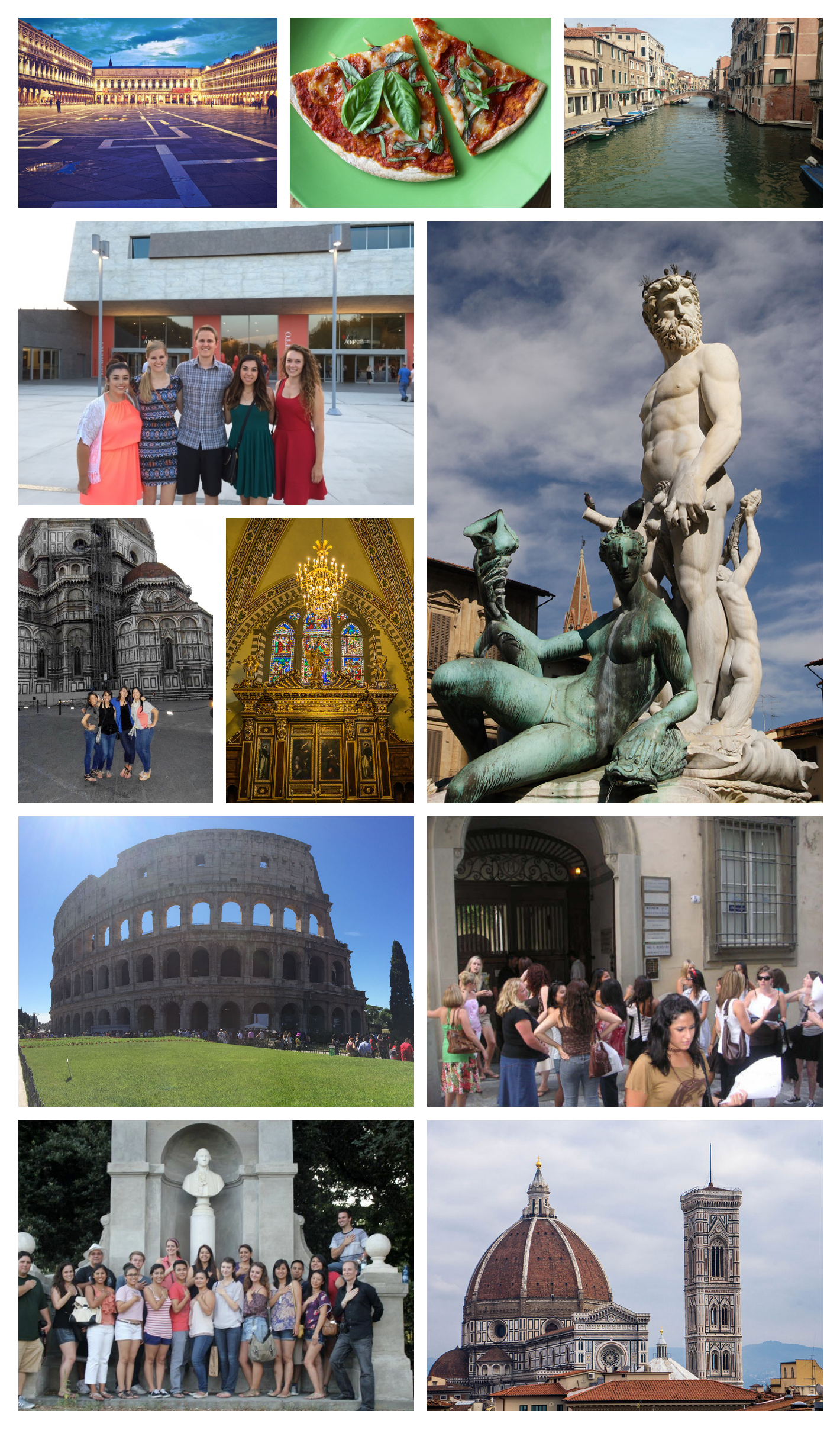 Instagram Photos by Alumni
Courses
 
HUM 350 Italian Life and Culture - (3 units) [GE – C.3 & Z]
Students will experience enriching historic tours of Rome in this course while also learning about contemporary Rome and Italian culture. Guest lectures on significant issues such as politics and immigration, the place of women and the family, and the role of the church will be augmented by hands-on opportunities such as an Italian cooking class and a wine excursion. We will also discuss the impact of ourselves—tourists—on the livability of Rome and Italy and visit a multicultural Roman neighborhood to better
 
HIST 340 Americans in Italy - (3 units)
Americans encountering Italy after the 1760s found themselves both attracted to and uncomfortable with its antiquity, its beauty, and its sensuality—to say nothing of Protestant suspicion of the Catholic Church. This course will examine depictions of Rome in the works of American writers, painters, photographers, and filmmakers who visited Italy over two centuries. We will study the work of artists such as Benjamin West and Thomas Cole and read writings by Margaret Fuller and Mark Twain. We will walk the streets they walked, view the art that astonished (or baffled) them, and compare our own experiences as Americans abroad with those who came before us.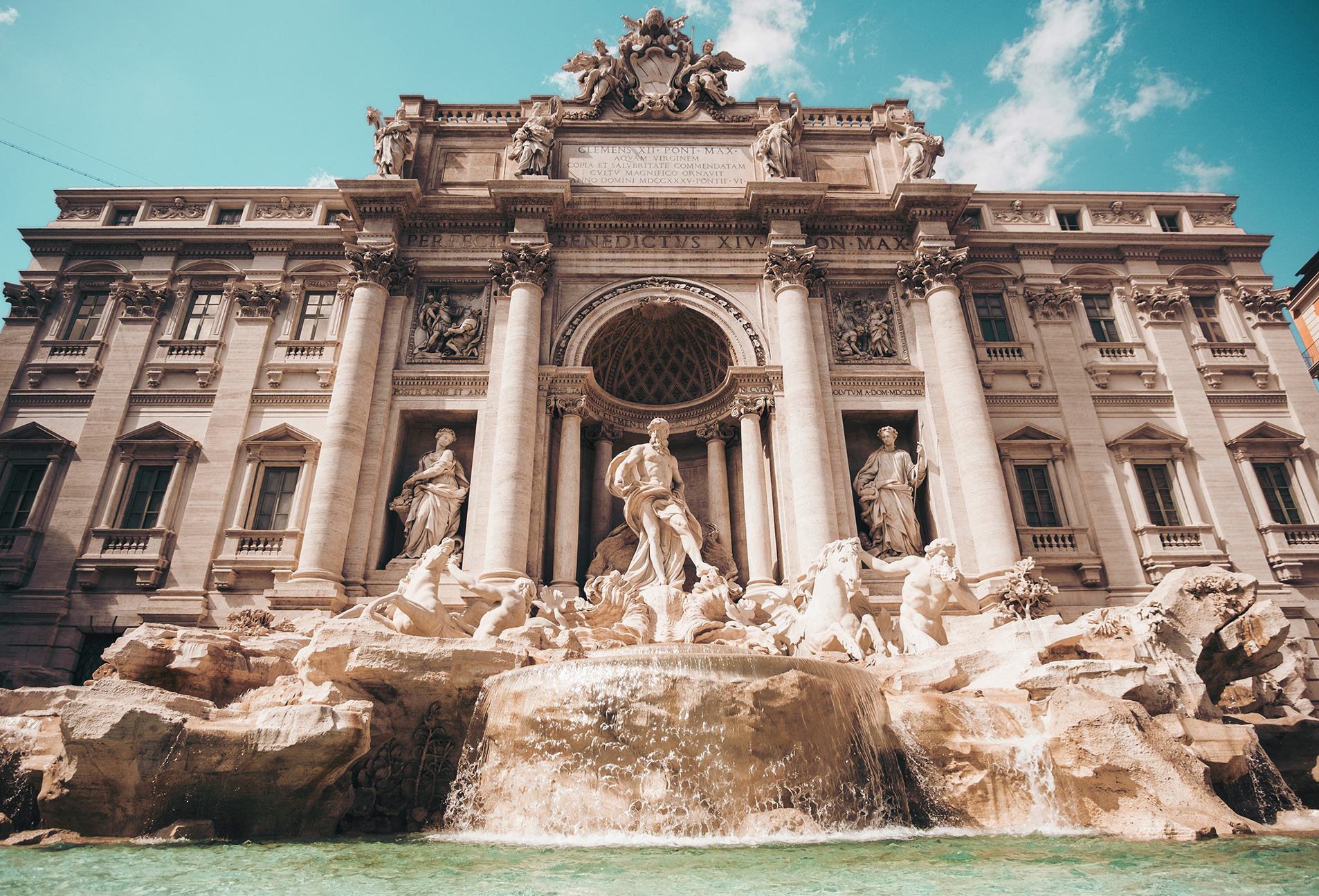 Program Fee


 $3,745.00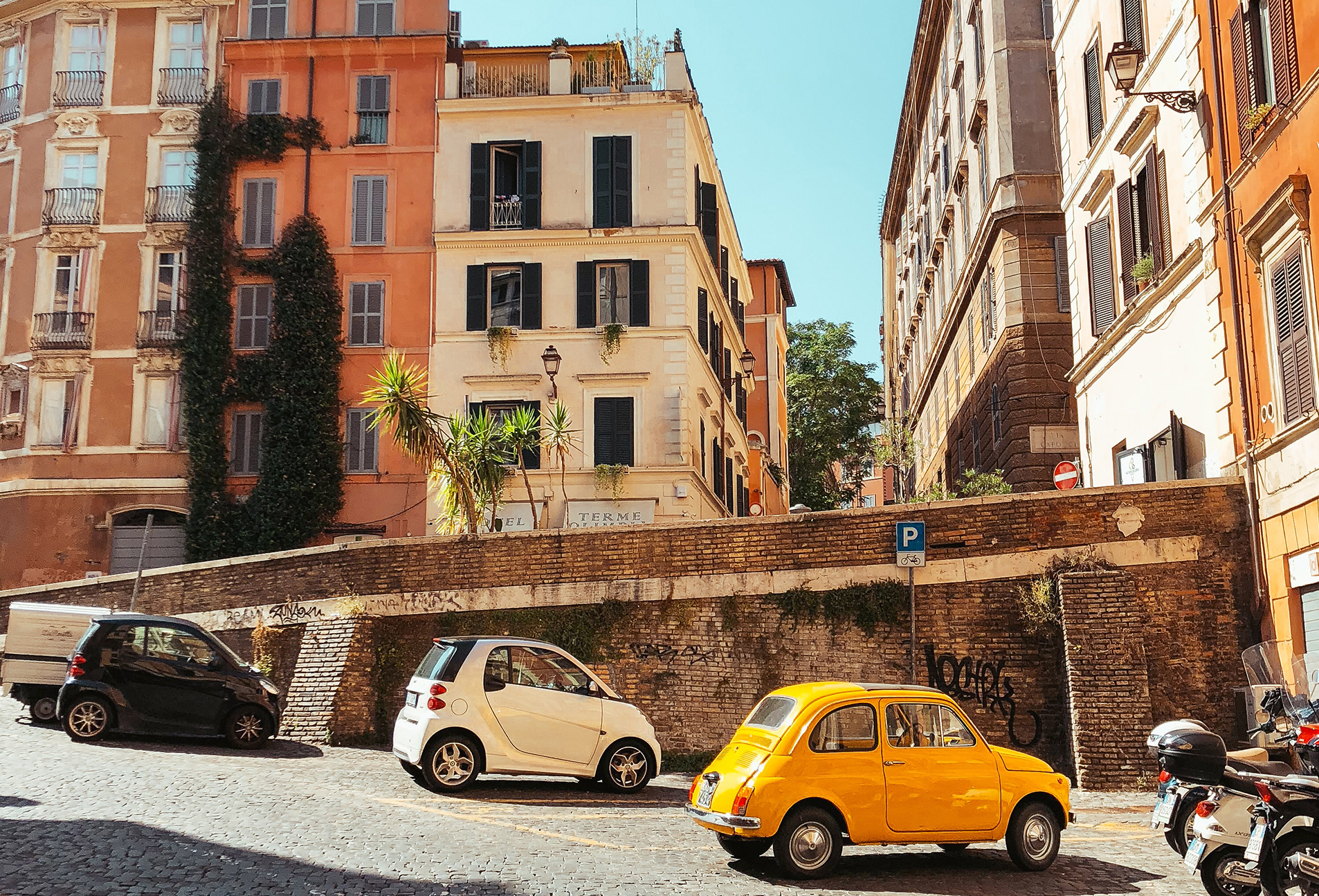 Scholarships and Financial Aid


Scholarships and financial aid opportunities are available to qualifying students. Follow these links to learn more!
Scholarships for HSS Majors and Minors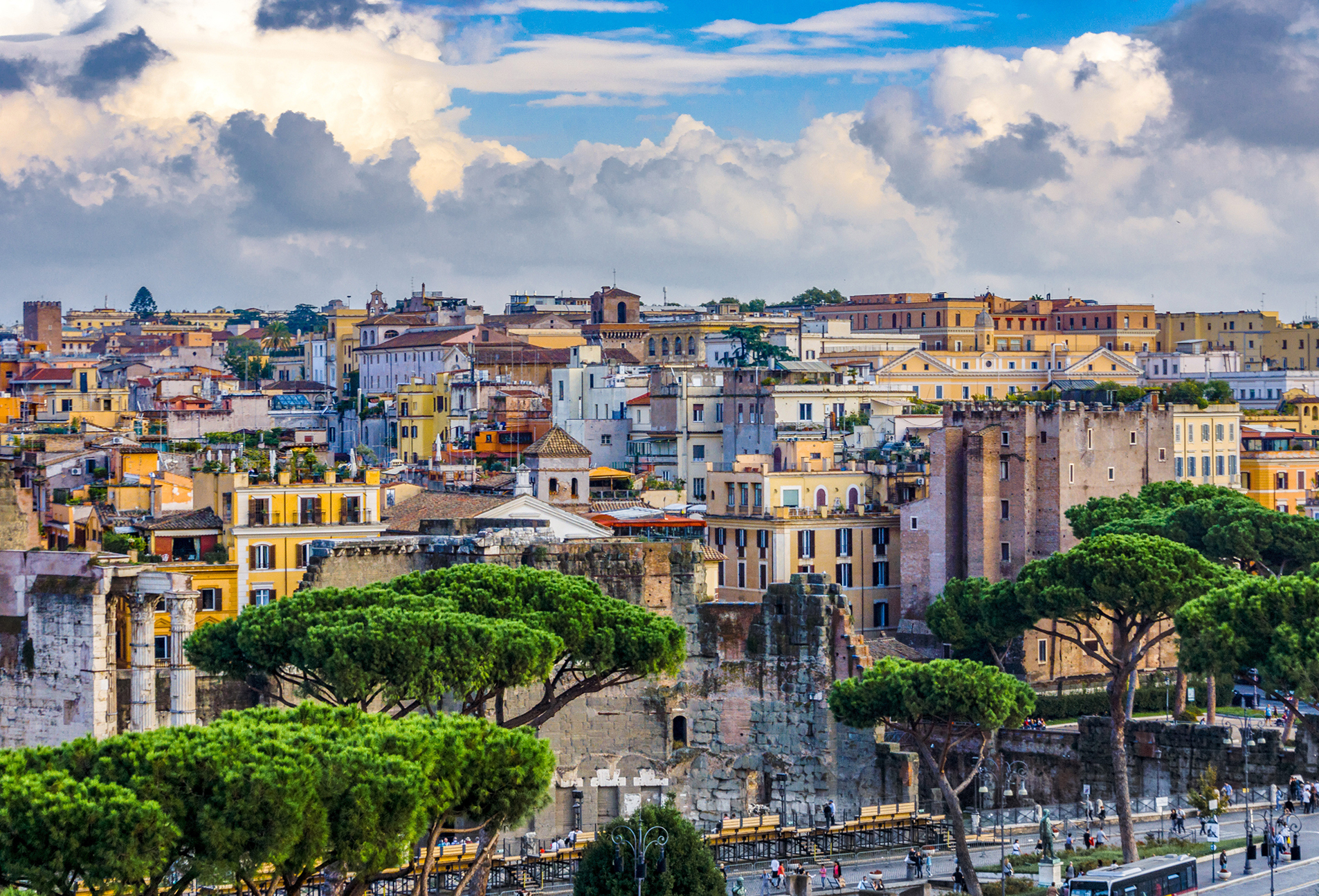 Exploration Events and Information Sessions
For more information you can contact Jaycee Cover to schedule an appointment at jcover@fullerton.edu, stop by the Student Success Center in room H-112, 8am-5pm M-F or come to any one of our information sessions held in H-112.
Questions? Contact Jaycee Cover at (657) 278-2070 or jcover@fullerton.edu


Photo Credits: Rome Colosseum by Sunilbhar, CC BY-SA 3.0. Roman Forum by Katie Kalmykova, unsplash. Trevi fountain by Livioandronico2013, CC BY-SA 4.0. Colosseum at Sunset by Willian West, unsplash. All modified.