Psychology
AT CALIFORNIA STATE UNIVERSITY, FULLERTON
Is Psychology Right for You?
Psychology is a science of behavior. Any behavior has physiological substrates, thus it is critical for psychologists to understand theories and mechanisms of behaviors as well as underlying physiological processes. That is why current psychology is so intricately intertwined with neuroscience. Psychologists also need to know statistics in order to precisely analyze data. Our department is proud to have faculty who are actively engaged in research, sharing exciting findings with our students.
What Can I Do With a Degree in Psychology?
With understanding of human behaviors and scientific skills, graduates can pursue various career options. With a B.A. in psychology, graduates proceed to various fields such as education, healthcare services, social services, business, hospitality, public relations, and non-profit organizations. If you want to pursue clinical psychology, research career, or other more specific psychological areas, you will need a graduate degree.
Learn More About a Degree in Psychology
Our department offers BA in psychology, MA in psychology (academic research), and MS in clinical psychology.
Talk to an Adviser
Contact the Psychology Advisement Office at 657-278-3102

 
Alumni Feature

Elise Fenn
Assistant professor, CSU Northridge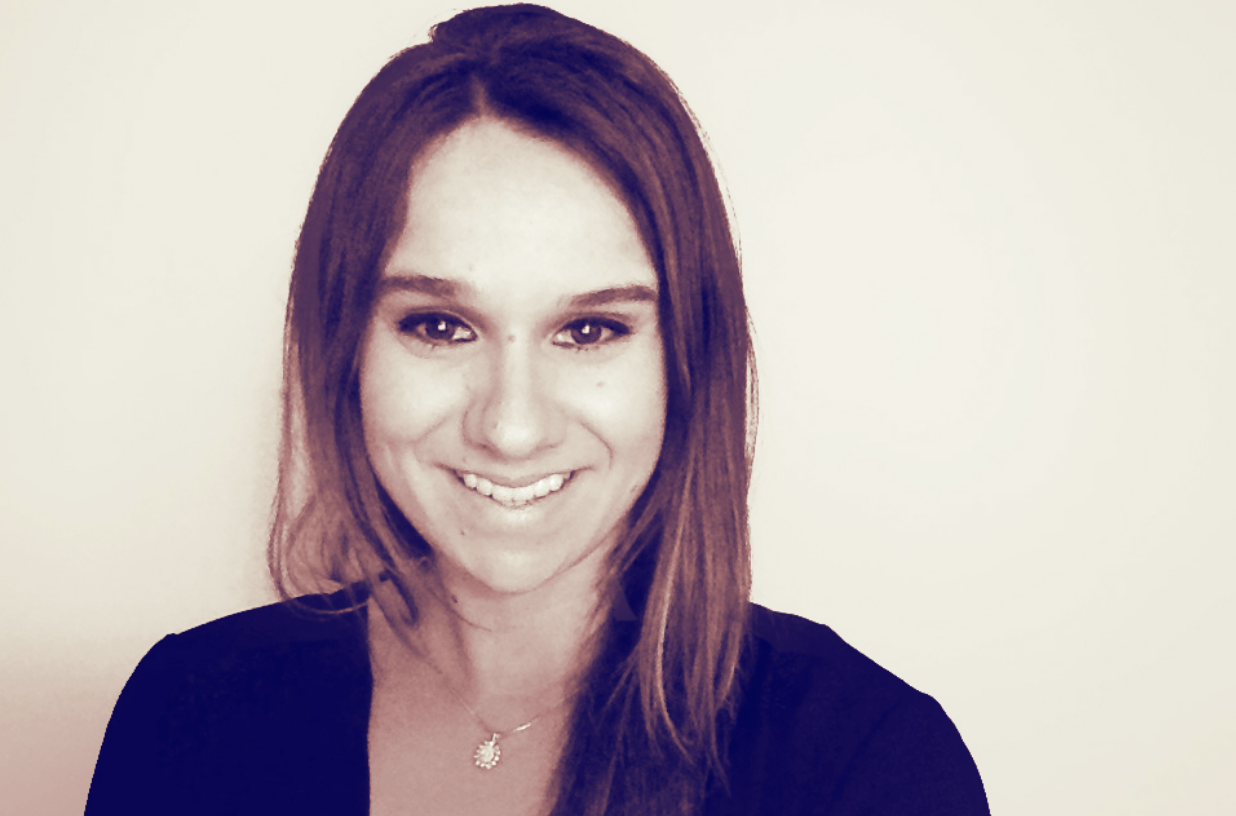 "The most important lesson I've learned through my education is that learning never stops and that isn't something to be afraid of - it's something to be excited about! There is so much left to learn and discover, and my education has provided me with the tools for being a resourceful learner, and now educator."

Elise first considered a career in Psychology while attending Fullerton College, "I took a developmental psychology class…and realized 'Hey! This is a major I can really see myself becoming passionate about'." After transferring to CSUF and volunteering in Dr. Blandón-Gitlin's lab, Elise knew that she wanted to pursue a graduate degree in cognitive psychology.
"Dr. Blandón-Gitlin piqued my interest after she introduced her line of research on cognition and lie detection in the Cognitive Psychology Lab class that I was enrolled in" Elise explains, "I emailed her, then attended her office hours, asking - well, begging – her to join the lab. The rest is history!"
After earning her B.A. Elise was accepted at Claremont Graduate University where she worked in an applied cognitive psychology lab, a health psychology lab, and even as a lecturer here at CSUF during the final 2 years of her PhD program. Today she works at CSU, Northridge as an assistant professor teaching Psychology Research Methods, and Cognitive Psychology. Coming full circle, she even has her own lab where students (like her former self) can volunteer!
"My education shaped me into the researcher and professor I am today by providing me a model for what outstanding professors are!" Elise says, adding that she is forever grateful to her mentors. "The most important lesson I've learned through my education is that learning never stops and that isn't something to be afraid of - it's something to be excited about! There is so much left to learn and discover, and my education has provided me with the tools for being a resourceful learner, and now educator. Thank you!"
Carissa Romero
PhD student, Cognitive and Brain Sciences Program at University of Nevada, Reno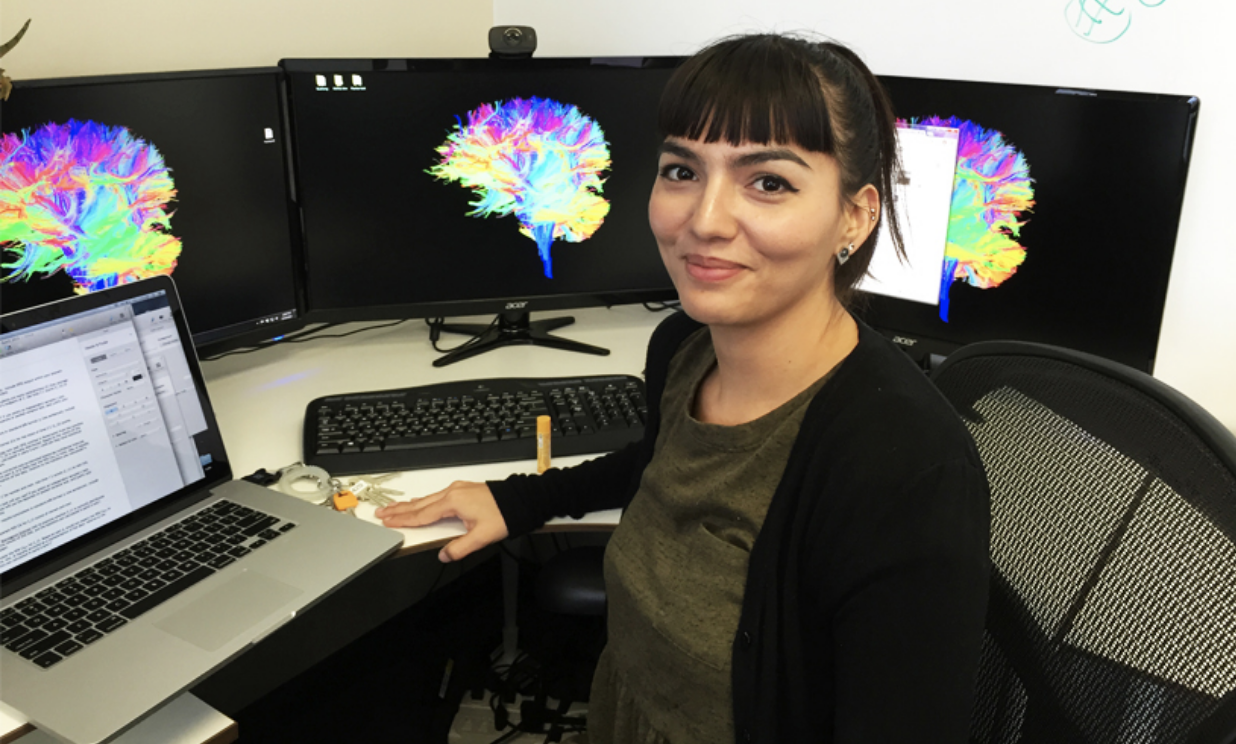 "I declared a major in psychology, believing that becoming a therapist was my only option. I quickly learned that there was more to psychology, including a career in scientific research."
Carissa transferred to CSUF as a psychology major with the belief that becoming a therapist was her only option. During her first semester, she enrolled in a Research Methods course, showing her that there was much more to psychology than she initially realized and ultimately playing a huge role in introducing her to the research she would go on to do.
Specifics of that course aside, Carissa began to think that pursuing a career in research was the right fit, unfortunately due to her need to work to support her education she was unable to gain the experience of performing empirical research in a laboratory setting - that was, until she found the Maximizing Access to Research Careers (MARC) Program at CSUF. The MARC Program focuses on providing underrepresented scholars with experience in a research laboratory alongside a faculty mentor, and what's more it carries with it a stipend that afforded Carissa the ability to cut back on her need to work and gain this invaluable experience.
After graduating Cum Laude from CSUF, Carissa secured a position in the Cognitive and Brain Sciences (CBS) PhD program at University of Nevada, Reno (UNR). She currently works alongside Dr. Jacqueline Snow in the laboratory investigating how the format in which snack foods are displayed influences human decision-making. In addition to her studies and research, Carissa has also had the opportunity to develop her teaching skills as an assistant in Research Methods courses, and a lecturer in Introductory Statistics courses.
"Obtaining my B.A. at CSUF allowed me to grow not only intellectually but also in my ability to be independent" Carissa says, "Through the help of the MARC program and my CSUF courses I was able to smoothly transition directly from undergraduate education to a PhD program, which typically requires a Master's Degree (which can be expensive…I really am eternally grateful to my mentors and professors!"
Erica Luna
Parent Educator, Social Counselor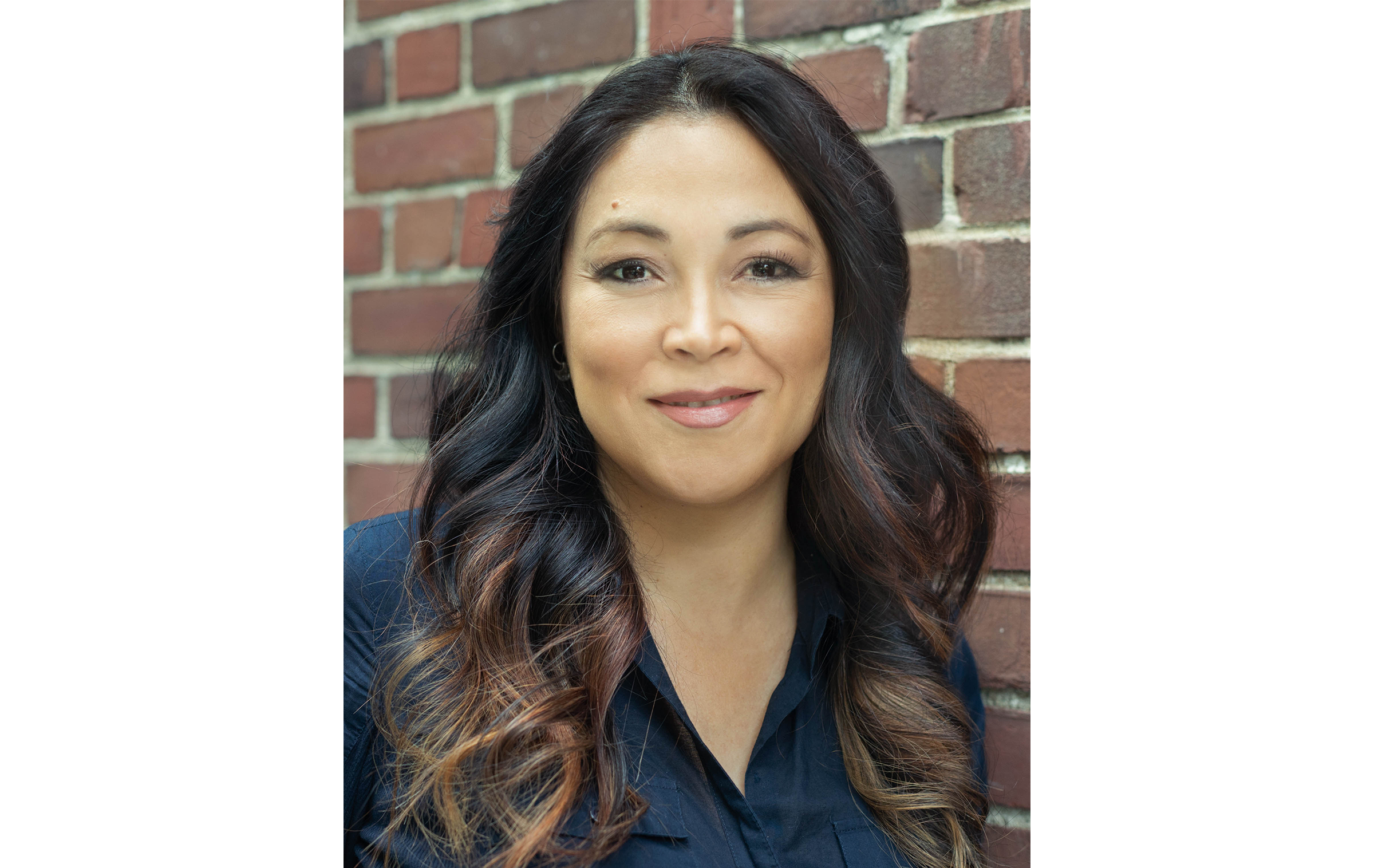 Erica Luna was born in Mexico, crossed the border at 10 with her dad, and grew up in Anaheim, California. She was the first generation to go to college, born of immigrant parents who only achieved a 3rd-grade education and worked in the fields. Speaking fluent Spanish, she has passed her first language on to her daughter.
Erica Luna originally wanted to go in the field of business, but once there, she found she did not enjoy business classes. So instead, she decided to study psychology to "understand herself and her family's dynamic better." Luna earned her master's degree in social work at 42 years old, and adds, "it is never too late to go back to college."
Luna educates, counsels, and inspires people in various aspects of life. First working as a substitute teacher, and then in the psychology department of a school district, she utilizes her HSS psychology background.
Luna is currently a parent educator (social counselor) for the health department in her community. She conducts home visitations with families with children, newborn to 5 years of age, to bring community resources and support the families, along with parenting information.She also conducts cognitive testing/ratings studies for a research company in Chicago for both English and Spanish populations.
Luna affirms that her Psychology degree gave her a "better understanding of how the brain processes work and how we relate to others. All the subjects were an introduction to my understanding of the main areas in human development and evidence-based information needed to inform my community."
"Student's should always take advantage of all the support offered at the university because at first we feel that we don't need it, but it can make college life much easier."
Contact Information
• 657 278 3102
 
About Our College and Campus
The Department of Psychology is a part of the larger College of Humanities and Social Sciences at CSU, Fullerton. H&SS offers its students more than 20 unique degree programs ideal for students who plan to continue their studies in graduate programs, or who want to work in areas such as education, law, politics, business, psychology, public administration, and more.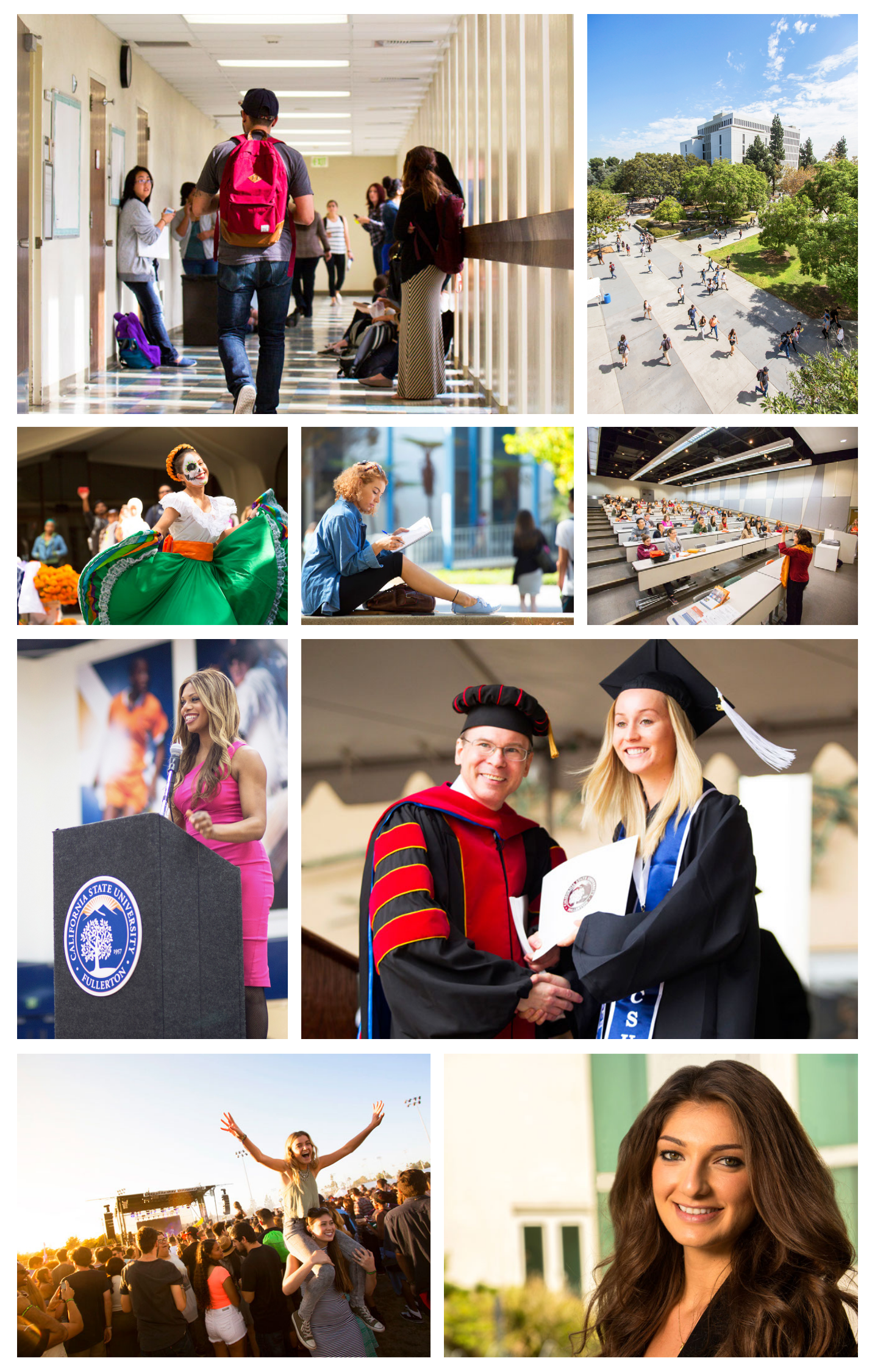 To learn more about our college and our campus, visit our Prospective Students and our College of Humanities and Social Sciences pages below.
All additional Spark photos are decorative background photos.
Photo credits: Brain visualizaton from Freestock.com. Bokeh effect by squeezeomatic, CC BY 2.0. Rack of convenience food by AlejandroLinaresGarcia, CC BY-SA 4.0. All modified.