Geography & The Environment
AT CALIFORNIA STATE UNIVERSITY, FULLERTON
Is Geography & The Environment Right For You?
Do you like to ask the big questions: Where? Why? How? What if? Are you interested in solving real-world problems?
Geographers are explorers, whether they travel across the world or across the street. Geographers study our earth's physical and human features, analyzing the location of these features and the relationships between them. To do this, they integrate concepts from the physical sciences, biological sciences, social sciences, and the humanities.
Geography touches almost every aspect of our lives! Geographers are interested in topics including the location of industry and business, urban growth and sustainability, physical and ecological environments, and the interactions of people and places over space and time. Modern geography's location at the intersection of environmentalism and sustainability, globalization and society, and science and technology makes it a dynamic, rewarding discipline.

Geography & The Environment at California State University, Fullerton
Our students engage in "hands-on" learning through observation and research, use a range of data sources and analytical tools, and enjoy the satisfaction of being prepared to address complex real-world concerns. Our program stands out for many reasons: our professionally minded students are recognized for their independent research, our faculty are passionate educators and mentors, and our labs and teaching facilities are state-of-the-art. We also encourage and facilitate experiential education through local and regional fieldwork and Study Away (domestic) and Study Abroad (international) experience.
What Can I Do With a Degree in Geography & The Environment?
Because geographers understand places and peoples in terms of spatial relationships and human-environment interaction, an education in geography provides excellent training for students interested in solving environmental challenges and societal problems.
The demand for geographic information science skills is increasing in all areas of the economy, from business to public health. According to the US Department of Labor, the field of geospatial technologies is one of the top three areas of job growth in the next decade.
The Department of Geography's undergraduate and graduate programs prepare geographically literate problem solvers. Our alumni work in a wide range of careers upon graduation: they protect and manage natural resources, analyze and apply geospatial data, serve as educators, plan for workable and enjoyable cities, and work toward clean and healthy environments.
Learn More About a Degree in Geography & The Environment
If you enjoy exploring new landscapes, and asking the big questions, then we encourage you to see how geography at Fullerton can open up a whole world of possibilities for you. Visit our website or call to speak to an adviser who can answer all of your questions, and help lead you down the right path.
Talk to an Adviser
Dr. Mark Drayse: mdrayse@fullerton.edu
Or call: 657 278 7593




 
Alumni Features

Tamara Wallace
Sustainability Program Manager, California State University Chancellor's Office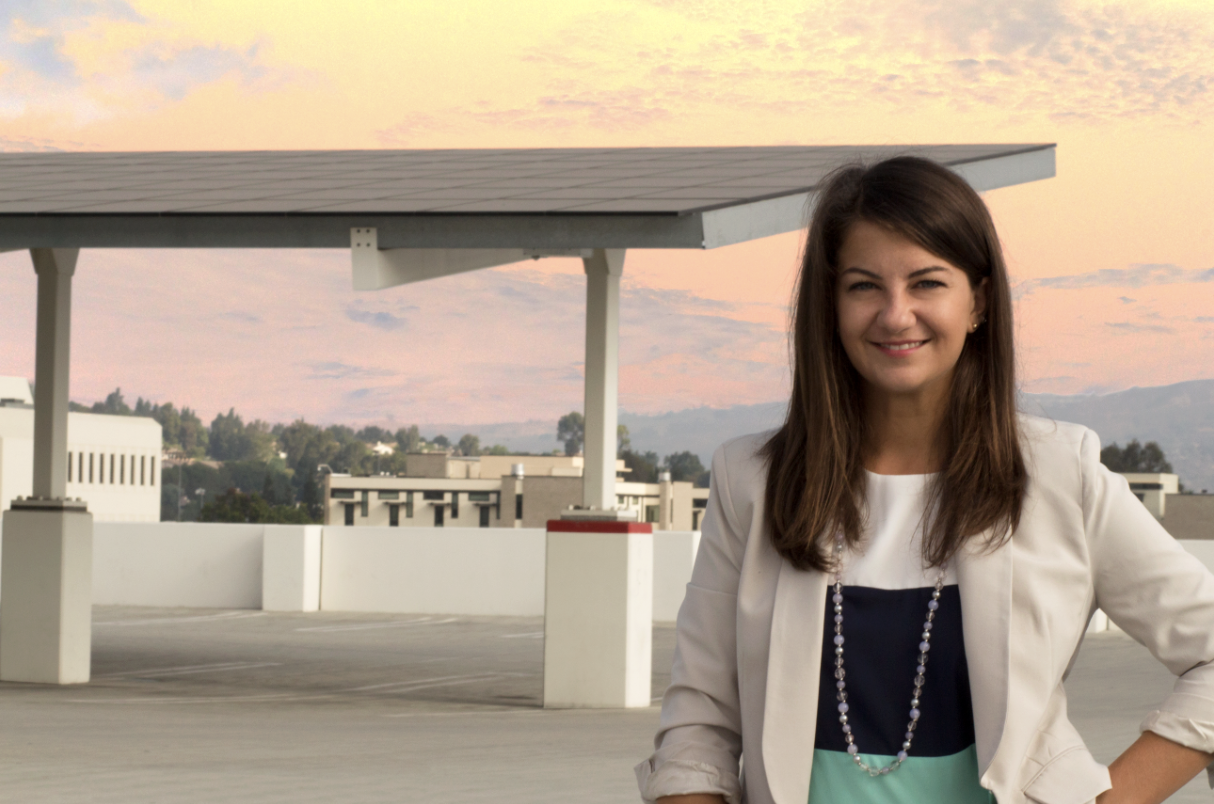 "A few introductory courses in Geography and I fell in love with the discipline."
Tamara came to CSUF as an undeclared freshman with hopes of a BFA in Musical Theater. Luckily, she realized rather quickly that she wasn't truly as passionate about that trajectory as she once thought, "I don't like to practice, I have no personal drive to go to auditions, etc…" Tamara admits.
With her musical ambitions quickly set aside, Tamara was free to entertain all possibilities, and soon discovered that she was very interested in fields such as political science, international affairs, and sociology. "A few introductory courses in Geography allowed me to see the interconnectedness of all of the world's systems through key geographical principles. Coursework that examined these global systems, and the collaborative spirit of my fellow students made me fall in love with the discipline." Tamara says, and so it was a "no brainer" – geography was for her.
After receiving her undergraduate degree, Tamara returned to CSUF to earn a graduate degree. Her master's thesis research considered the impact of sustainability assessments on the campus employee populations, and placed a focus on student awareness of campus sustainability in relation to general awareness of sustainability principles and practices.
Today she is the Sustainability Project Coordinator here at CSU, Fullerton, where she works to establish the campus as a leader in the field of sustainability at the state, regional, national and international level by promoting broader awareness of Cal State Fullerton's environmental success and accomplishments.
"I have grown to understand the value of having what geographer's call a 'sense of place.' I am sure in that, however HSS and the Geography Department might evolve in the future, I will always have a home where I grew up." Tamara says, adding, "It is a place that fostered a sense of value and purpose in this chaotic world, and I have a responsibility, as an alum, to give back to those programs."
Adam Aaron
Geospatial Coordinator, Southern California Edison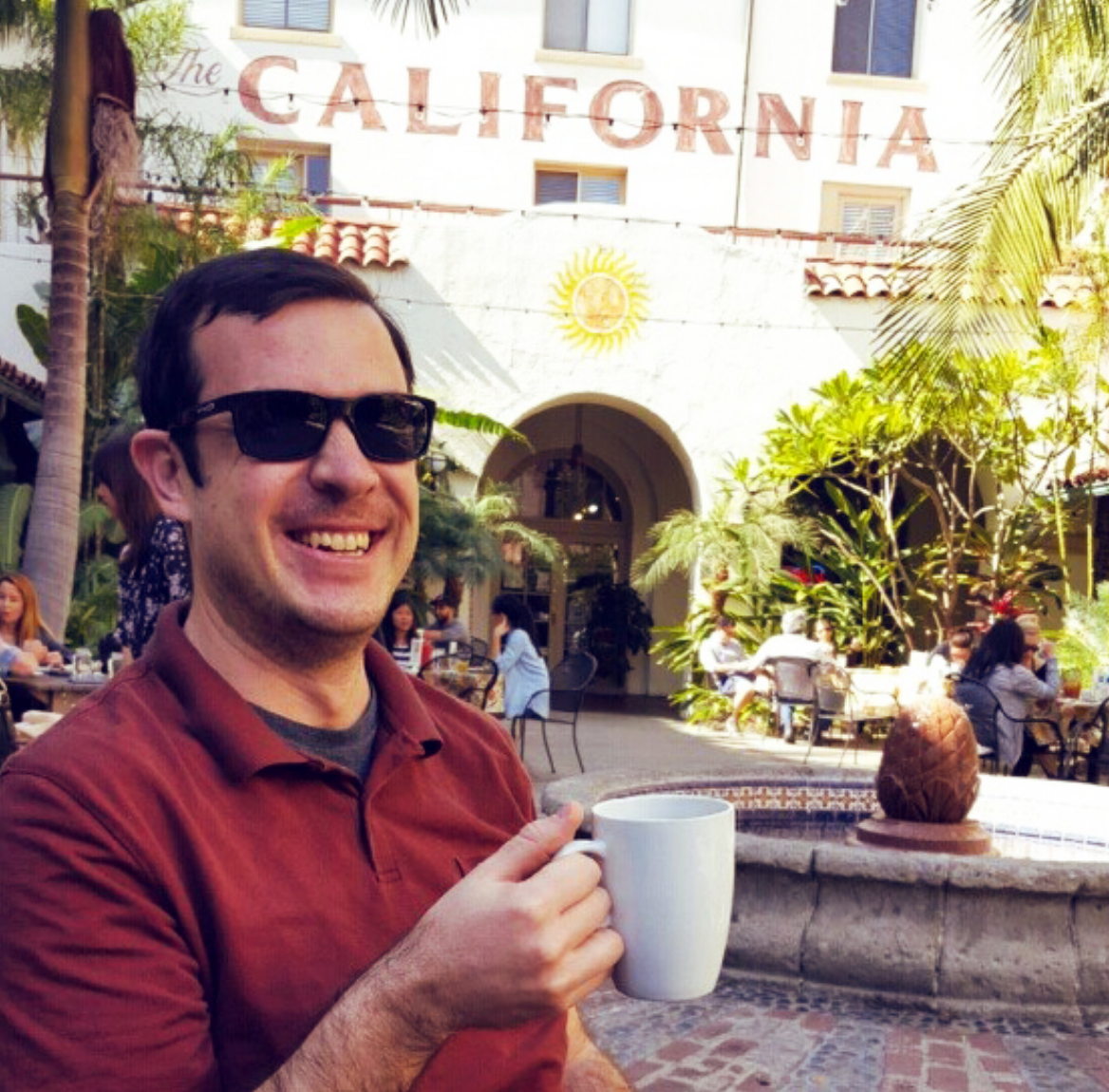 "My degree provided me with a place to grow and the educational means needed to successfully navigate the modern job market."
It was after taking his first mapping class that Adam decided to declare Geography his major. While in school, Adam says that Geographic Information System (GIS) was something that came more naturally to him, and that he could envision himself "as a modern day Geographer."
Adam credits several of his professors with being instrumental in his development as a GIS professional and believes that the skills he honed under their tutelage gave him a competitive advantage in the marketplace.

Daniel Martinez
Assistant City Planner, Laguna Niguel / Lecturer, CSUF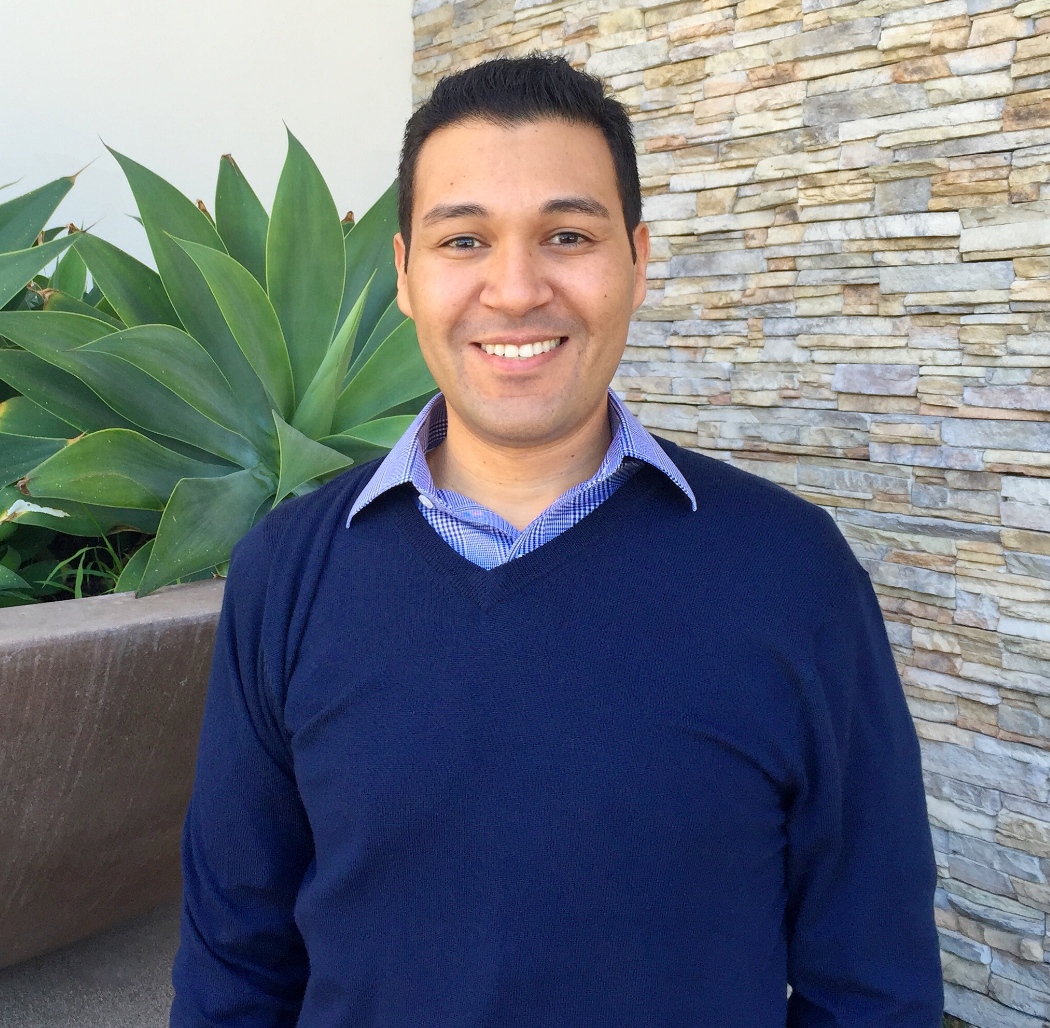 "I had a strong desire to learn more about cities and the environment."
Following high school, Daniel felt that he lacked the confidence and focus required to pursue a college education, so instead of jumping straight into a degree program that he would have known nothing about, he opted to work. As luck would have it, he found employment as a technician at an engineering firm.
"That job exposed me to environmental professionals and the field of city planning. I had a strong desire to learn more about cities and the environment, and in this way I gained a sense of direction." Daniel recalls. And from that experience, he chose to study Geography at CSUF.
While at CSUF Daniel was afforded "the opportunity to learn more about the way in which humans shape and in turn are shaped by their environment." Upon completing his undergraduate degree, Daniel was accepted to the UCI Master's of Urban and Regional Planning degree program where he continued his education before eventually finding employment as a Planning Aide, and then a full-time Assistant Planner for the City of Laguna Niguel.
In addition to working for Laguna Niguel, Daniel has been a part-time lecturer at CSUF since Spring 2016, where he aims to help students with their educational and professional journeys.
"My goal when I began my education was to become a city planner. The process to get there was a cumulative effort between earning my B.A. in Geography from CSU Fullerton, earning my Master's of Urban and Regional Planning from University of California, Irvine, and gaining hands-on experience through applicable internships. Each of these steps to get to where I ultimately wanted to be were unique and invaluable."
Contact Information
657 278 7593
Dr. Mark Drayse: mdrayse@fullerton.edu




 
About Our College and Campus
The Department of Geography is a part of the larger College of Humanities and Social Sciences at CSU, Fullerton. H&SS offers its students more than 20 unique degree programs ideal for students who plan to continue their studies in graduate programs, or who want to work in areas such as education, law, politics, business, psychology, public administration, and more.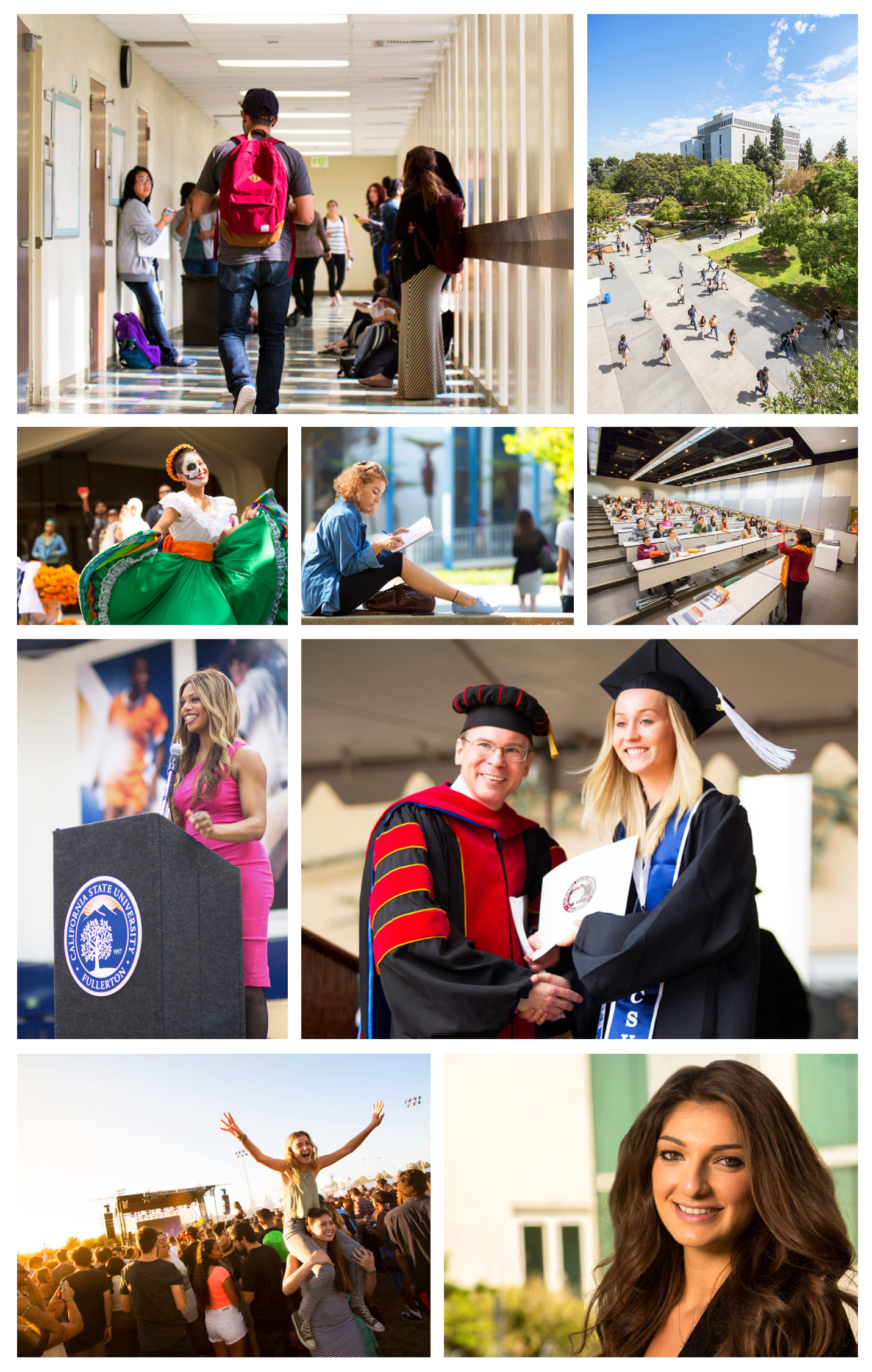 To learn more about our college and our campus, visit our Prospective Students and our College of Humanities and Social Sciences pages below.
All additional Spark photos are decorative background photos.
Photo Credits: Laguna Niguel by Biff.Martin, CC BY-SA 4.0, modified.