French
AT CALIFORNIA STATE UNIVERSITY, FULLERTON
Is the French Program Right for You?
Welcome to the French program in the Department of Modern Languages & Literatures! At CSUF, discover the rich culture of France and the Francophone world. Explore French literature, cinema, art, media, history, philosophy, politics, society, business, institutions, and everyday life. Learn to communicate effectively in French (reading, writing, speaking, and listening) and to appreciate fascinating linguistic aspects of the French language. Develop cultural proficiency in various French-language environments, from daily interactions to business and academic settings. Acquire the critical tools necessary to define your own cultural responsibilities in a rapidly-changing world.
French Academic Programs
Our program offers the following academic degrees:
Single Subject Matter Preparation for the Teaching Credential
 
What Can I Do with a Degree in French?
Used as an official language in 55 countries, French is spoken by 500 million people around the world, including 67 million in France. Knowing French is a highly-valued skill today, whether you wish to travel to Francophone countries, study the culture and literature of France, become a French teacher, or seek other career opportunities that require a thorough knowledge of French language and culture, such as international business, travel and tourism, journalism and media, publishing, translation, interpretation, and diplomacy within governmental and non-governmental organizations.


Learn More about a Degree in French
The CSUF Department of Modern Languages & Literatures offers a great array of interdisciplinary French courses, from elementary language classes to advanced seminars. We encourage you to contact us to learn more about our French offerings. Please visit our website and speak with an advisor regarding any questions you may have.
For more information about our course offerings, faculty, advising, student clubs, and study abroad opportunities, please visit our French Program webpage.

Talk to an Adviser
For general information, please see the French Advisement webpage.
Please call the Department of Modern Languages & Literatures office at (657) 278-3534 for additional information.
Alumni Features

Lucia Schatteman
French Tutor and Owner, Pinot's Palette Studio, Brea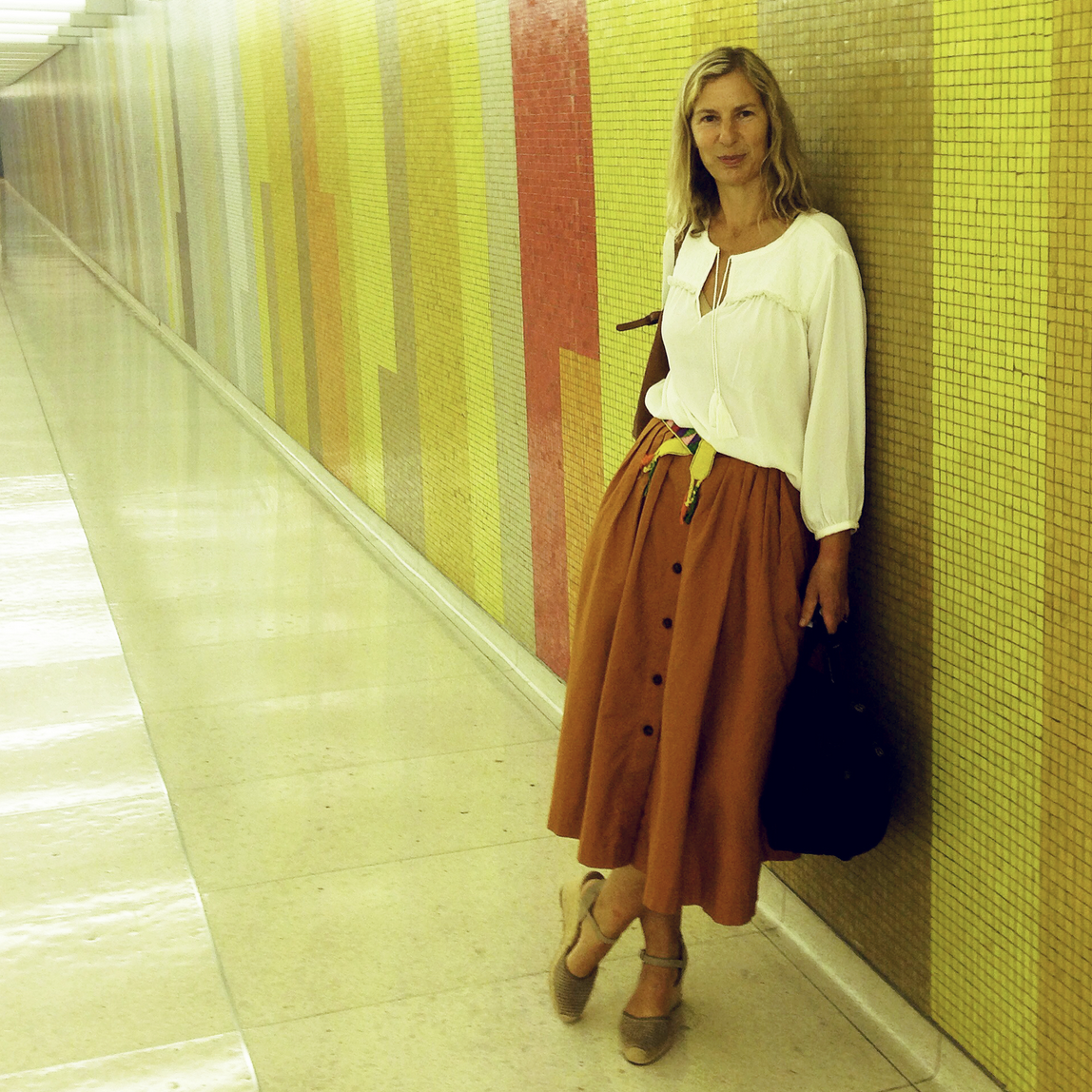 "The French Program is not just about learning French. It is about self-discovery and finding one's potential."
Prior to coming to CSUF, Lucia studied at Fullerton College. While there, she was enrolled in a sociology class that required students to fulfill volunteering hours. She chose to spend that time tutoring French, an endeavor she found very rewarding. Because of that experience, and some key conversations with fellow students and professors, she decided to pursue a BA in French at CSUF.
Today Lucia continues to tutor French and is in the planning stages of opening a "Sip and Paint Studio" that will integrate French culture such as art, music, and literature. She would also like to further her education by returning to CSUF for a Teaching Credential.
"Getting my degree has been so much more rewarding than I could ever have imagined," Lucia says, adding, "It has given me the confidence that I needed to start my own business. My education has been life changing and I would recommend it to anybody!"
Garance Blanchot-Aboubi
Associate Director of Advising & Counseling, Normandale Community College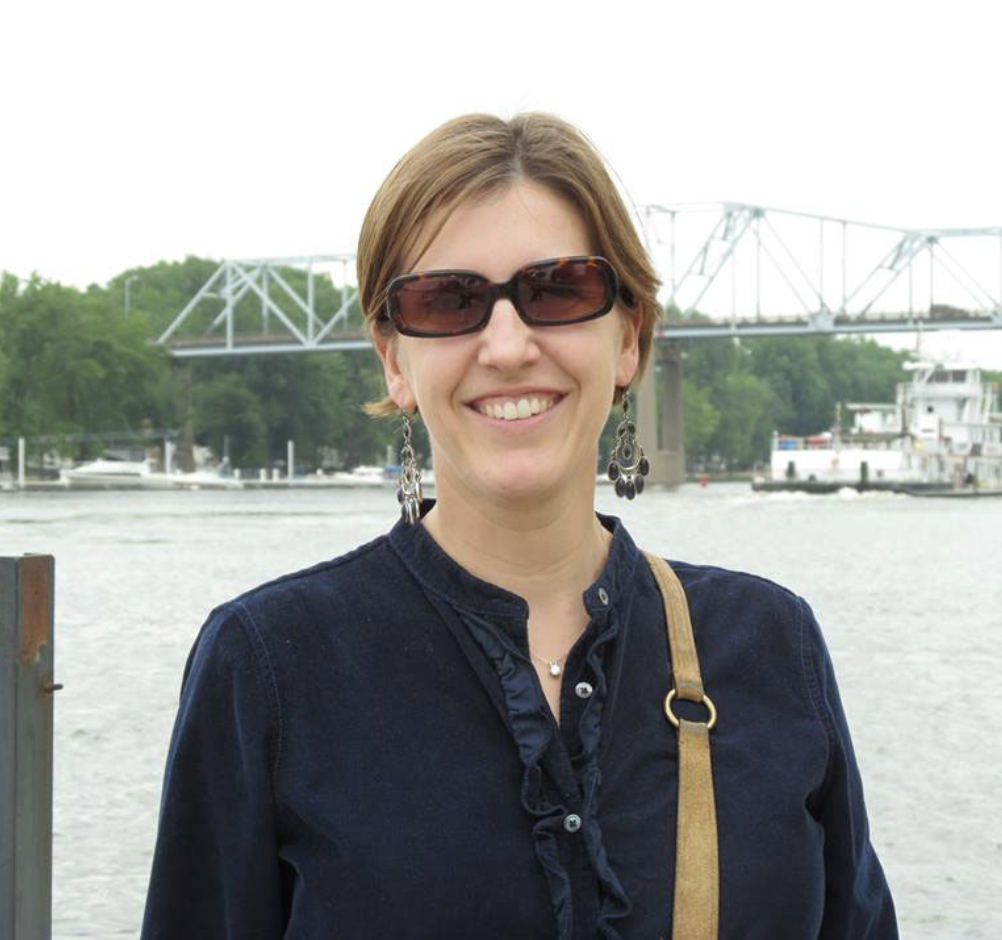 "What has helped me the most in forging my career is the wonderful mentoring and support I have received from CSUF faculty."
Throughout her school years, Garance had always been interested in different languages and cultures – this being the case, double majoring in French and Anthropology seemed like a natural choice.
Upon completion of her Bachelors Degree, Garance went directly into the Masters in French program while simultaneously working as an advisor for the Department of Child & Adolescent Studies. After earning her Masters Degree, she began teaching courses at various community colleges. A few years later, she made the decision to return to school to earn a TESOL certificate from UC Irvine.
In 2014, Garance and her family left Southern California and moved to Minnesota. Today she serves as the Associate Director of Advising & Counseling for Normandale Community College.
Garance credits the mentoring and support she received from CSUF faculty with helping her to forge her career, stating, "All [faculty members] were extremely positive and encouraging of my goals. I especially want to thank Dr. Domon for helping me shape my career in education. Her mentoring and friendship ever since we met has been invaluable."
Lisa Gonzales
Instructor / Chair of the French Department, Monterey Peninsula College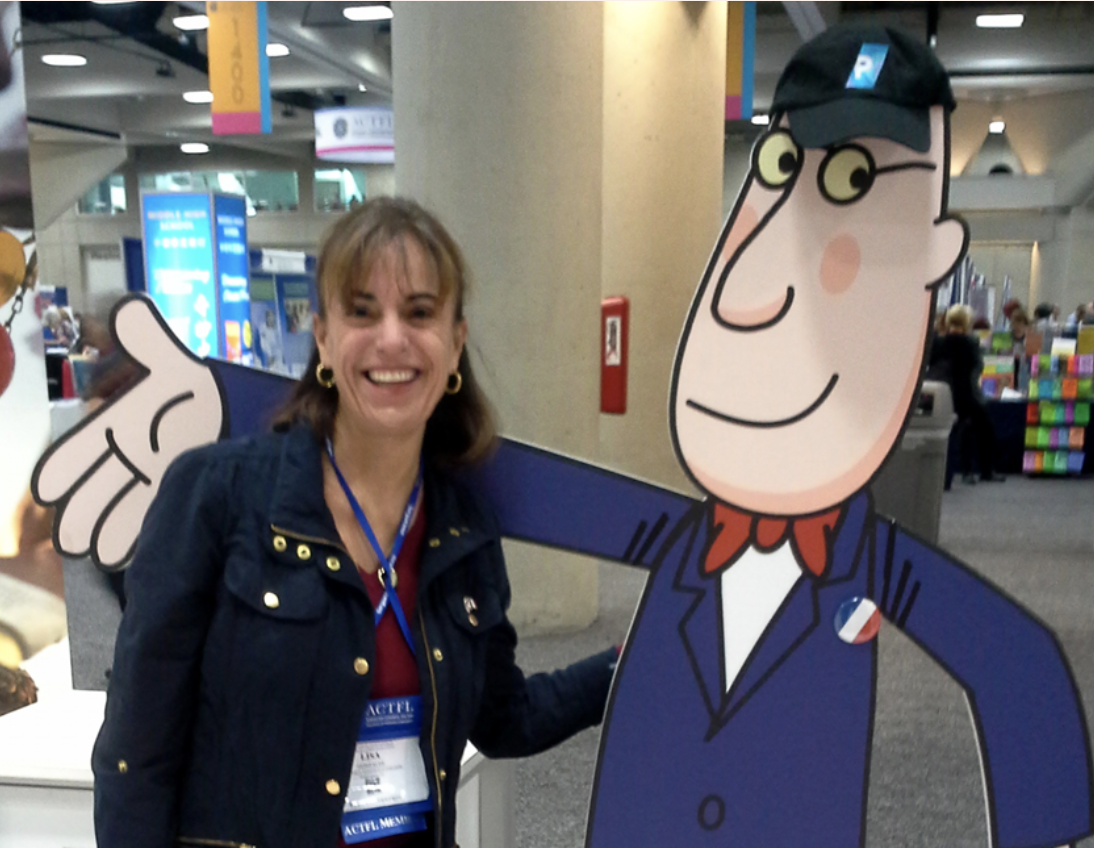 "I am proud to be a graduate of CSUF's French program, and many of the lessons I learned there continue to inform my teaching philosophy and pedagogical approach today as an instructor."
Lisa started and completed the first portion of her collegiate life as a Business Major, earning her Bachelors Degree from Cal Poly Pomona. However, even with a path laid out in front of her, there was something that she couldn't shake. Lisa had always wanted to major in Spanish and French. Prior to attending Cal Poly, she had even studied Spanish and French for 5 and 2 years, respectively.
While working a full-time job, Lisa began attending Chaffey Community College, taking every Spanish and French course offered. While there, she came to the conclusion that French was her true passion – and thanks to the guidance and encouragement of her professor, François Briot, she applied and was accepted to the Masters in French Program at CSUF.
"Studying and working with top-notch professors such as Dr. Hélène Domon, Dr. Michèle Drouon, Dr. Linda Andersen, Dr. Eva Van Ginneken and Dr. Samuel Cartledge (while at CSUF) gave me a solid foundation in French language and literature, and inspired me to change careers from business to education," Lisa explains, adding, "The year I spent studying and teaching abroad as a Teaching Assistant at Université Paris 13 with the MICEFA (Mission interuniversitaire de coordination des échanges franco-américains) exchange program was critical to my future success, as it was my 'training ground' in French culture, language and work ethic."
Today, Lisa is an instructor and the Chair of the French Department at Monterey Peninsula College, where she teaches beginning, intermediate, and advanced French levels, as well as a conversation class. She knows that she would not be where she is today were it not for the encouragement and guidance she received at every level of her education. "I am proud to be a graduate of CSUF's French program, and many of the lessons I learned there continue to inform my teaching philosophy and pedagogical approach today."
Contact Information
(657) 278-3534
 
About Our College and Campus
The French program is a part of the larger College of Humanities and Social Sciences at CSU, Fullerton. H&SS offers its students more than 20 unique degree programs ideal for students who plan to continue their studies in graduate programs, or who want to work in areas such as education, law, politics, business, psychology, public administration, and more.

To learn more about our college and our campus, visit our Prospective Students and our College of Humanities and Social Sciences pages below.
All additional Spark photos are decorative background photos.