Environmental Studies
AT CALIFORNIA STATE UNIVERSITY, FULLERTON
About Environmental Studies
The Environmental Studies program represents a large and academically diverse inter-disciplinary graduate program for students wishing to obtain a Master of Science in Environmental Studies. The breadth and flexibility of the ENST Program has acted as a magnet for academically and professionally high-quality students.
Rather than conforming to a rigidly-defined curriculum, students are encouraged to craft a graduate study plan that meets both the core requirements of the ENST Program, and allows them to pursue courses in other departments that suit their own vocational or intellectual goals.
The Program has been able to draw on excellent instructors and mentors from an array of departments (e.g. biology, economics, geography, geology, history, sociology, and others), and on a pool of highly trained environmental professionals from local and regional government, as well as private environmental firms.
Learn More
We encourage you to learn more, and find out if the Environmental Studies is right for you! Visit out website or call to speak to an adviser who can answer all of your questions, and help lead you down the right path.
Talk to an Adviser
Dr. April Bullock: abullock@fullerton.edu
Or call: 657 278 4038


 
Alumni Features

Coming Soon!
Contact Information
Department Office - 657 278 3163
Dr. Ellen Caldwell: ecaldwell@fullerton.edu


 
About Our College and Campus
The Environmental Studies program is a part of the larger College of Humanities and Social Sciences at CSU, Fullerton. H&SS offers its students more than 20 unique degree programs ideal for students who plan to continue their studies in graduate programs, or who want to work in areas such as education, law, politics, business, psychology, public administration, and more.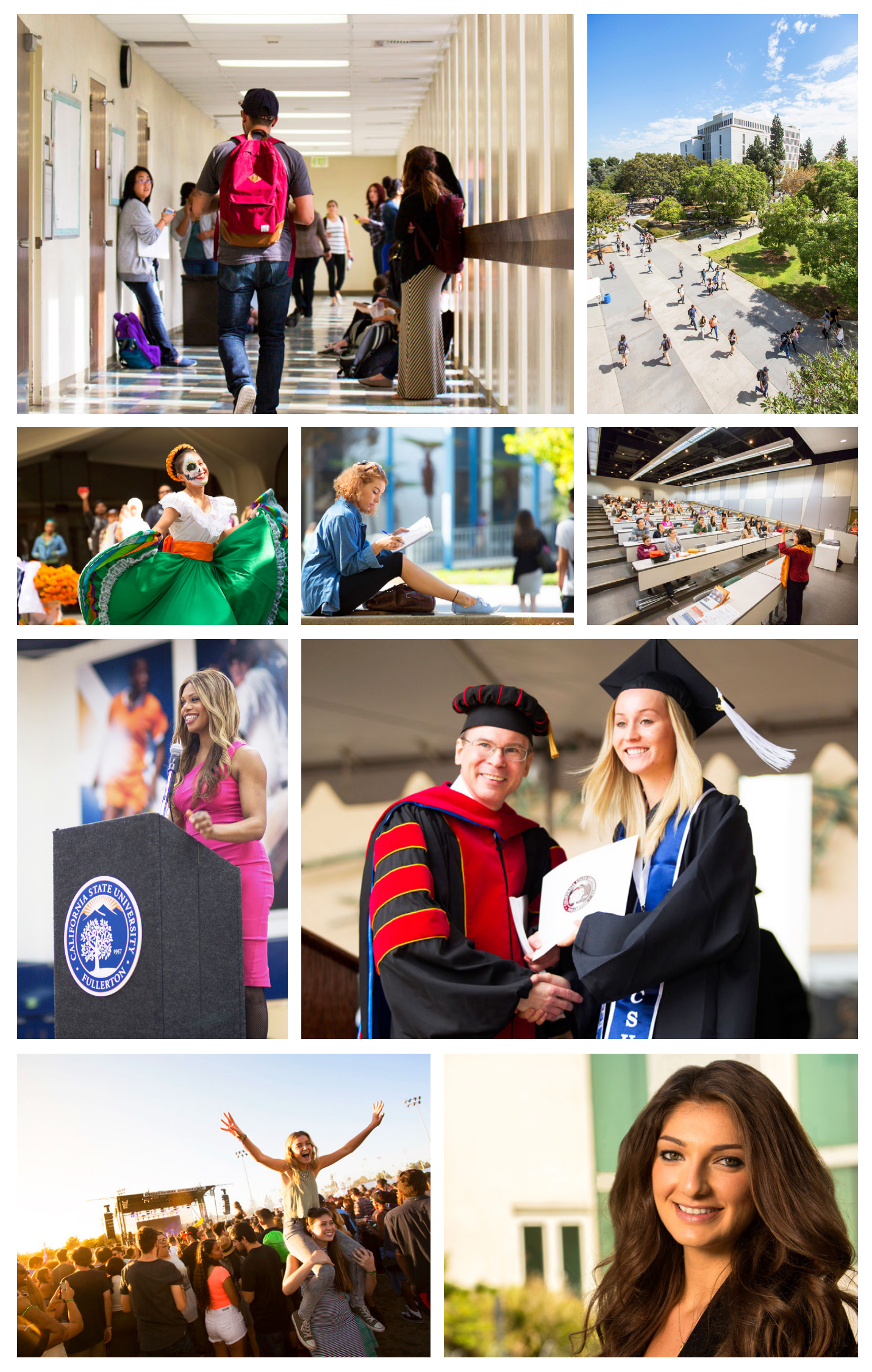 To learn more about our college and our campus, visit our Prospective Students and our College of Humanities and Social Sciences pages below.
All additional Spark photos are decorative background photos.
Photo credits: Peyto Lake by Don DeBold, CC BY 2.0, modified