Spain Program Dates
Arrive in Madrid: Saturday, June 3, 2024
Depart to US: Sunday, June 25, 2024
Information Sessions
Coming Soon
About the program
This is a 3-week summer program in Spain. We will stay in the cities of Madrid, Cáceres and Valencia, which will give students a deeper understanding of life in contemporary Spain through cultural and linguistic immersion. The program would offer two courses, both GE certified: Humanities 350 ("Life and Culture Abroad") and Spanish 315 ("Introduction to Spanish Civilization").
 Program Highlights
Open to all majors 
 Scholarships available
Earn 6 units of upper division GE and/or elective credit
All courses taught by CSU Fullerton faculty
Visit to monuments and the Valley of the Fallen (a massive mausoleum built by political prisoners
Overnight stay in the city of Cáceres and the town of Castuera Extremadura
Concentration camp guided tour
In Madrid: Museums: the Prado museum, Museo del Romanticismo
In Cáceres:  Visit to the Campo de Castuera; Activity with the AMECADEC
In Valencia: visit to war trenches and an activist art activity with a local artist that works on Francoism.
Program Fee (tentative)
$5145 $1500
The program fee includes the following items: 
Housing
All program academic field trips
All-access ground transportation travel pass
Group lunches  
International travel insurance 
The student fee does not include the following:
CSUF books and tuition
Round-trip airfare
Passport or visa fees if applicable
Daily personal meals and other expenses
Program Courses
HSS 350: Life and Culture Abroad (3 units; GE C.3 & Z)
In this class, we invite you to embark on an extraordinary educational journey through the captivating landscapes of Spain! Throughout this immersive course, we will explore a plethora of historical sites and landmarks, uncovering the rich tapestry of Spain's past. Our adventure commences in the heart of Madrid, where we will embark on a fascinating exploration of monuments and delve into the history surrounding the Valley of the Fallen. This massive mausoleum, constructed by political prisoners and initially serving as Franco's burial site, holds deep significance in Spanish history. Continuing our expedition, we will be residing in both the enchanting city of Cáceres and the quaint town of Castuera in the region of Extremadura. Here, we are granted the rare opportunity to participate in a profound concentration camp guided tour, thoughtfully organized by a reputable memory association. Additionally, another esteemed association I collaborate with will lead us on a guided tour and engaging activities, further enriching our understanding of the region's cultural heritage. As we proceed to the vibrant city of Valencia, we will have the privilege of visiting war trenches, offering a poignant perspective on Spain's wartime history. Furthermore, we have a unique chance to immerse ourselves in a captivating activist art activity led by a local artist who specializes in themes related to Francoism. This class promises to be an enlightening and eye-opening experience, providing a deep understanding of Spain's complex history and its enduring impact on modern society. 
 
SPAN 315: Introduction to Spanish Civilization (3 units; GE C.3)
In this course, we will have the opportunity to culturally immerse ourselves in the daily life of Spain. We will use art, music, food, and museums as a guide, to explore both contemporary Spain and its history. The classroom space will be the cities of Madrid (where I lived in the past), Valencia, and Cáceres places with hundreds of years of fascinating history, and important both to Spain and to Europe overall. 2 3. Opportunities for Global Awareness, Social Justice, Community or Civic Engagement, Service Learning
Faculty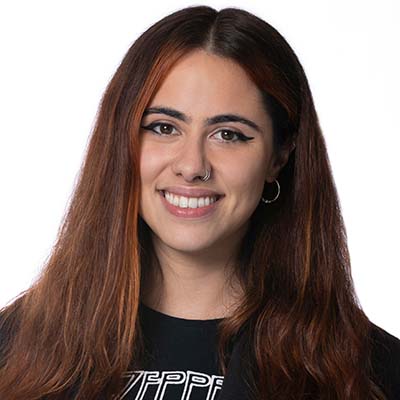 Dr. Judit R. Palencia Gutiérrez
Modern Languages and Literatures, CSUF
 
Judit R. Palencia Gutiérrez is Assistant Professor of Spanish at California State University-Fullerton. She received her Ph.D. in Hispanic Studies at the University of California-Riverside in 2022, with a focus on Contemporary Spanish Peninsular Cultural Studies. She also works as managing editor of peer review for the Spanish Portuguese Review, one of the journals of the American Association of Teachers of Spanish and Portuguese (AATSP). Professor Palencia Gutiérrez's research interests includes political philosophy, psychoanalysis, historical memory, transitional justice, trauma and memory, public art, critical legal studies, and critical pedagogies. Her latest publications focus on the politics of space, public art, and transgenerational trauma. In her free time, she enjoys night photography, playing the drums, sports, and spending time with her pets Noam and Agustín.