Suffrage at 100:
Conversations about the Past, Present, and Future of Women and Politics
Session 1
Orange County And Beyond: Regional and Local Voices in Contemporary Women's Activism
Ada Briceño, chair of the Democratic Party of Orange County and Joanna Weiss founder of Women for American Values and Ethics (WAVE).
Thursday, October 8, 4:30-5:30

Ada Briceño has been Chair of the Orange County Democratic Party since January 2019, following a historic midterm election where Democrats swept local congressional races. She is the first immigrant to hold this position. A hotel union leader, Briceño also currently serves as Co-President of UNITE-HERE Local 11. In addition to her political and union work, she has led many civil rights, immigrant rights, women rights, and environmental efforts in the region.
WAVE (Women for American Values and Ethics) is one of the organizations that drove the sweeping political changes in Orange County in 2018, turning "orange to blue" as the county went predominantly Democratic for the first time in decades. A grassroots, non-partisan organization, WAVE has grown into a force over 2,300 women strong. The organization's unique women-lead philosophy and "thin hierarchy" has proven to be extremely effective. The organization includes 6 working groups: Climate Change, Diversity and Inclusion, Government Integrity, Gun Safety, Migrant Rights and Voter Mobilization. WAVE President, Joanna Weiss, and Vice President and Chair of its "Government Integrity" working group, Ali Monge, will share their ideas on the future of women in politics and the coming election. Learn more about WAVE.
Session 2
New Voices in the History of Suffrage:
A Conversation with Martha S. Jones and Cathleen D. Cahill.
Tuesday, October 13, 1:00 - 2:15 pm
Martha S. Jones is a Professor of History at The Johns Hopkins University. She is a legal and cultural historian whose work examines how black Americans have shaped the story of American democracy. Jones's book, Vanguard: How Black Women Broke Barriers, Won the Vote, and Insisted on Equality for All, discusses the history of African American women's pursuit of political power.
Cathleen D. Cahill, Associate Professor of History at Pennsylvannia State University, is a social historian who explores the everyday experiences of ordinary people, primarily women. In Recasting the Vote: How Women of Color Transformed the Suffrage Movement, Cahill relates the story of women's suffrage in the United States.

Use the links below to purchase virtually signed copies of Professor Jones and Cahill's books at a 15% discount from Titan Shops!

Session 3
The Drive for Suffrage: Then and Now
What do women do with their votes?
Dates and time to come.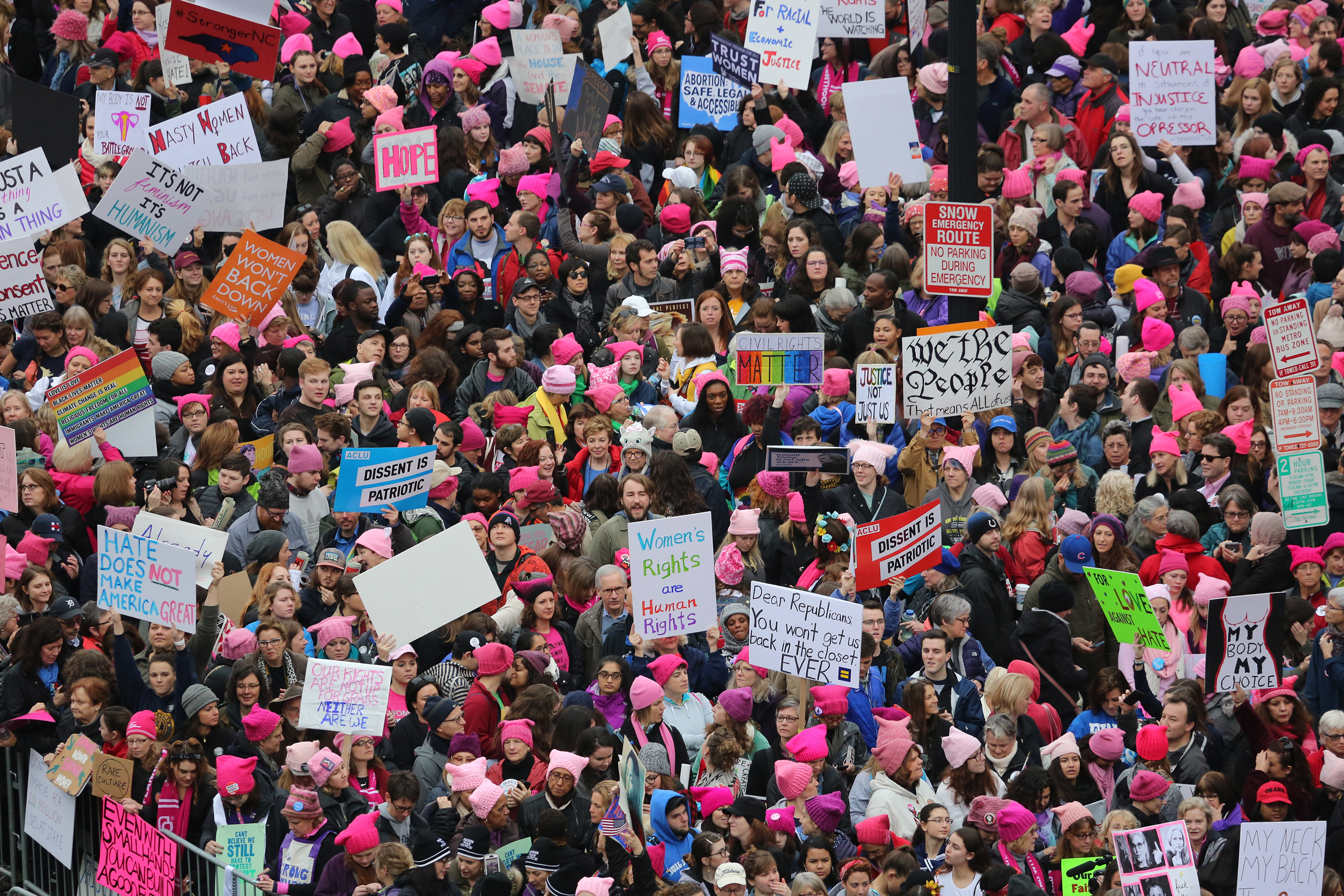 Many thanks to HSS Dean Sheryl Fontaine and to the Suffrage at 100 Lecture Series Committee: Margie Brown-Coronel (History), Natalie Fousekis (History), Natalie Graham (African American Studies), Erualdo Gonzalez (Chicana/o Studies) Matthew G. Jarvis (Political Science), Karyl E. Ketchum (Women and Gender Studies), Jasamin Rostam-Kolayi (History), and Terri L. Snyder (American Studies). Special thanks to Mari Migliore (HSS Communications), Adrienne Pedroza (Titan Shops), Katie Horstman (Technical Assistance), and Keri Marken's (Technical Support).