Faculty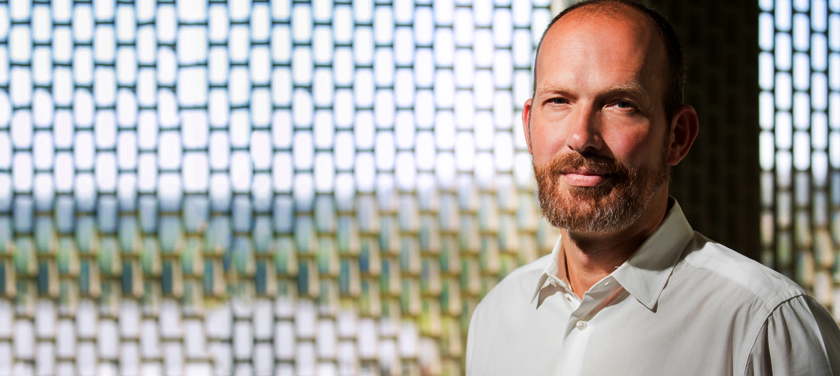 Faculty members who teach in the College of Humanities and Social Sciences are scholars who are devoted to study and research in their own professional fields and committed teachers who care deeply about the intellectual engagement and growth of their students.  The College is proud to be home to over 200 faculty members who, together, represent an elite group of nationally and internationally recognized scholars, authors, and teachers.
Awards
---
The College of Humanities and Social Sciences is extremely proud of its accomplished faculty – world-class intellectuals in every department and program. H&SS professors are experts in their fields. They conduct research, publish books and papers, are quoted in the media, present at conferences, and win awards.
How do we describe our faculty? Passionate. Dedicated. Driven. Accessible. They drive our rich and rewarding curriculum, which connects and combines classical liberal arts with outstanding professional study.
We are happy to list the awards received by our faculty and congratulate them for their outstanding efforts.
2019 H&SS Awards Recipients
---
This year we received many nominations for the six H&SS Faculty Awards. The quality of these applications was, once again, truly impressive and it was a difficult task to select from the high number of exceptional applicants. The high quality of the nominations is a testament to the commitment and excellence of the faculty of this college.
Distinguished Faculty Member
Robert Voeks, Geography and the Environment
 
Outstanding Scholarship and Creativity
Stephen Neufeld, History
 
Outstanding Teaching
Lana Dalley, English Comparative Literature, and Linguistics
 
Outstanding Service and Contributions to Student Success
Stacy Mallicoat, Politics, Administration, and Justice
 
Outstanding Untenured Faculty Member
Susie Woo, American Studies
 
Outstanding Lecturer
Daniel McClure, History
2019 Dean's Faculty Scholarly Achievement Award
---
Eliza Noh, Asian American Studies
Rob Robinson, Politics, Administration, and Justice
Saul Tobias, Liberal Studies
2019/20 Dean's Research Award for Associate Professors
---
To assist associate professors in completing the research and publications necessary to attain the rank of full professor, the College of Humanities and Social Sciences has established a cash award for research for associate professors. This award has been funded by a gift from an anonymous emeriti faculty member and the Dean's discretionary account:
Fall 2019
Jennifer Trevitt, Psychology
Spring 2020
TBA
2019 Summer Stipends
---
Alissa Ackerman ; Politics, Administration, and Justice
Emily Lee ; Philosophy
Lidia Nuño ; Politics, Administration, and Justice
Nancy Panza;  Psychology
Andrea Patterson ; Liberal Studies
Maria Malagon; Sociology
Stephen Neufeld ; History
Nga Nguyen ; Anthropology
David Traven ; Politics, Administration, and Justice
Margie Brown-Coronel ; History
18/19 International Travel Grants
---
Zakyi Ibrahim , Religious Studies
Kevin Lambert , Liberal Studies
JeeLoo Liu , Philosophy
Aaron Lukaszewski, Psychology
Maged Mikhail , History
Stephen Neufeld , History
Patricia Schneider , English, Comparative Literature, and Linguistics
Nicole Seymour , English, Comparative Literature, and Linguistics
Alexei Shevchenko , Politics, Administration, and Justice
Scott Spitzer ,  Politics, Administration, and Justice
Saul Tobias , Liberal Studies
Robert Voeks , Geography and the Environment
2018/19 Faculty Recognition for Scholarly & Creative Activities
---
The College of Humanities and Social Sciences is committed to fostering excellence in scholarly and creative activities. We are proud of the H&SS faculty who were recognized for their outstanding service a university-wide luncheon on November 6, 2018:


Alissa Ackerman , Division of Politics, Administration, and Justice
Ahmed Afzal , Division of Anthropology
John Davis , Department of Philosophy
Dydia DeLyser , Department of Geography and the Environment
Aitana Guia , Department of History
Edward Knell , Division of Anthropology
William Marelich , Department of Psychology
Xhercis Mendez , Department of Women and Gender Studies
Stephen Neufeld , Department of History
Lidia Nuno , Division of Politics, Administration, and Justice
Yuko Okado , Department of Psychology
Tyler D. Parry , Department of African American Studies
Irena Praitis , Department of English, Comparative Literature, and Linguistics
Nancy L. Segal , Department of Psychology
Nicole Seymour , Department of English, Comparative Literature, and Linguistics
Susie Woo , Department of American Studies
Jennifer A. Yee , Department of Asian American Studies
Laura Zettle-Watson , Department of Psychology